How the Truck Driver Shortage Will Impact Landscaping Costs in 2022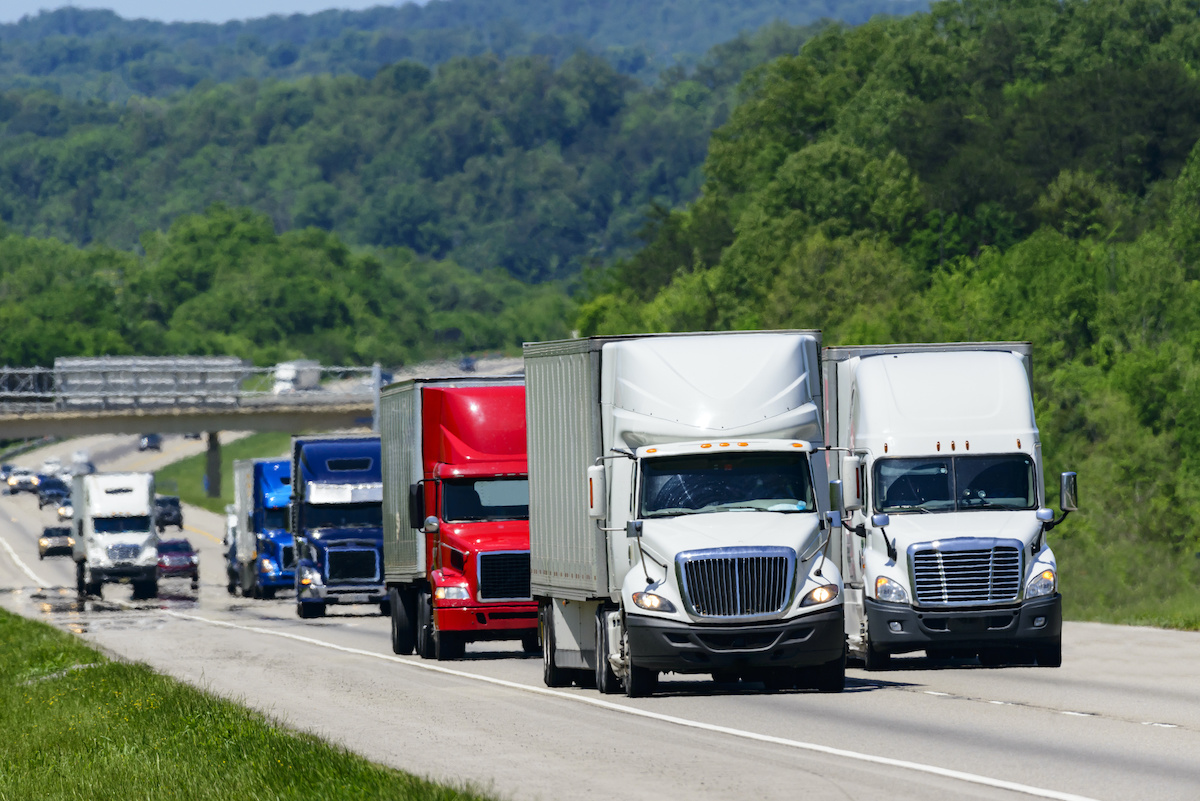 Orders and contracts just keep rolling in. Your sales team is having the time of their life with the landscaping boom… and on the other side of the building your operations team is pulling their hair out while they figure out the logistics. We're talking about the truck driver shortage.
A recent report by IBIS is estimating an unprecedented surge in landscaping demand through 2026. Meanwhile, one of the weakest links in the landscaping supply chain right now is the shortage of truck drivers across Canada and the US.
The old guard is retiring earlier than anticipated and young workers aren't joining the field in strong enough numbers to replenish those aging out. Big trucking companies are reporting 90% driver turnover and yet they're anticipating double-digit growth in the number of jobs coming in this year.
The situation sounds bleak, so it's time to prepare some workarounds. Here is a look at how the truck driver shortages are going to impact wholesale plant transport:
Truck Driver Shortages Impact Timelines and Costs
When it comes to successfully fulfilling your landscape installations, a lot is literally riding on fast and efficient transport of wholesale plants and trees. Unfortunately, the truck driver shortages may bring your jobs to a screeching halt by extending the timelines and costs.
The pandemic forced many senior drivers out of the industry. First, the risk of contracting covid on the job was too great. Next, they were expected to work tireless hours as their position was deemed essential. Together, this all amounted to more reason to retire early.
Additionally, governments are now passing mandates that require drivers who cross the border to be vaccinated. Canadian numbers suggest 10% of current truck drivers may leave the industry due to the incoming mandates.
With all of these factors combined, we have a situation brewing that may require some additional math for every landscaping job in 2022. Your clients who are accustomed to quick turnarounds may need to adjust their expectations and be prepared to pay higher final costs with 74% of truckers expecting rates to rise in 2022.
Diverse Plant Selection Adds Miles on Each Job
More landscape installations are seeing a diversified plant selection. Whether this is due to the wholesale plant shortage or clients moving away from monoculture landscaping projects is anyone's guess. Despite the diversified demand, nurseries are not quite catching up.
This means it's harder to get all your plants delivered in a single haul. Some more hard-to-digest math: more stops at various plant wholesalers = more hours worked for the driver = increased transport costs for your landscaping jobs.
While we are thrilled to see the trends skewing towards native plants and xeriscaping designs in landscaping projects, the industry does need to adapt to it, and fast.
Overhead Costs Complicate the Situation
Many transport firms are reporting higher costs as they increase salaries to remain competitive in the current labor market. This increase in salaries will be reflected in the transport cost on your landscaping project invoice. It simply costs more to get a person behind the wheel to deliver your plants. That cost will eventually roll down to your client.
Likewise, salaries aren't the only elements set to increase. Bloomberg reported a massive 7% inflation rate for the US in December 2021, a trend that is likely to continue in 2022. Storage facilities and fuel costs are also on the rise. This increase will also be passed down to landscapers requesting transportation services.
In your plans for 2022, keep in mind that transport will account for a bigger percentage of each contract.
Steps to Overcome the Truck Driver Shortage
Plan Ahead to Avoid Paying a Surcharge 
As a landscaping business owner, you surely have relationships with the transport companies you hire. Get a feel of what 2022 looks like for them. Have they had a significant amount of drivers leave? Are their services being booked quickly? How far are the wholesale nurseries they drive to for other clients?
Asking these questions will help you develop a strategy for how you invoice and book transport in the coming year. Perhaps you often call your driver for a one-day turnaround for last-minute contracts. This may no longer be possible without paying a premium. Plan ahead to avoid paying a surcharge for transport in 2022.
Consider Long-term Rentals to Get a Reduced Price
Phones are ringing off the hook for landscaping transport companies. If you know your busy season peaks during certain months, consider long-term transport contracts to get a reduced price.
Since you'll be contracting the same company for multiple jobs every day for a few months, it might benefit the both of you to come up with an agreement to rent their services full-time.
Combine Orders or Find Suppliers to Source All Materials in One Go
You're wasting time and money if you have the same truck driving back and forth to the same nurseries for different orders. Combine wholesale plant transport arrangements or find a supplier who will source all of your material in one go. By reducing the trips your drivers make, you save on transport costs.
Your sales and operations teams need to be on their A-game in how they communicate to successfully pull this off. Last-minute landscaping contracts happen, but ideally both departments should forecast what orders are likely to come in. The sooner your sales team advises about likely orders, the better equipped your operations team is to plan the logistics.
Optimize Your Procurement to Make Up for The Transport Cost Increase
In spite of your best efforts, local truck driver options are limited. If you have no way to decrease transport costs, you should put your efforts into optimizing procurement.
Play with the numbers over which you have control. Since you know transport costs are going up, now is the time to consider cutting sourcing costs or outsourcing business elements that take up too much time. Consider third-party suppliers like GoMaterials to save on other areas in your landscaping business. GoMaterials takes on the search, price comparison, quality assurance and logistics organization for all your wholesale plant needs.
To sum it up, the landscaping industry is experiencing dynamic changes. Everything from how we arrange procurement, to billing, to transport is being broken down and revisited. Deep roots are not reached by the frost. With due time, we'll look back at this as the temporary growing pains that propelled us into a new era for the landscaping industry!
***
What are some of the other supply chain challenges your company is facing? Tell us on Facebook!