Master List of the Best Training Resources for Your Landscaping Employees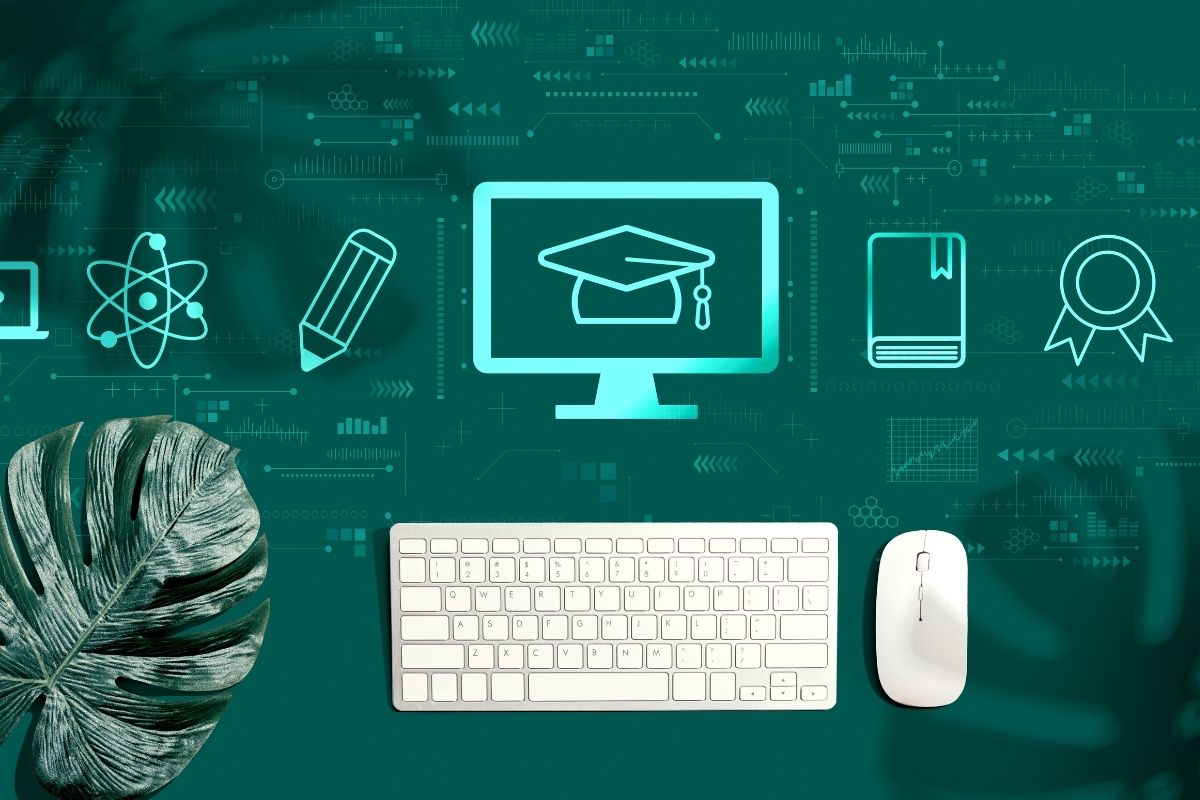 Your landscaping team is good, but something is holding them back from excellence. Or maybe your landscaping business is juggling a constant flux of old and new employees and you just want everyone on the same page. No matter your situation, high-performance teams all have one thing in common – they train and perfect their craft! Wondering where to start? Look no further! We've compiled some of the best training resources for landscapers offered by nursery and landscaping associations across Canada and the USA.
Skip Ahead with the links below:
Training Resources for Landscapers in Florida
If you've never looked through your state landscaping association website, now is the time to do it. The Florida Nursery Growers and Landscapers Association has a wealth of knowledge available to the public in the form of training courses.
These certification courses are nicely balanced between business related training and hands-on industry information. Each course requires a manual and hosts in-person events to prepare you for the final exam. Additionally, every year the FNGLA holds spring and winter workshops as part of their Education on the Go! program. These one-day workshops focus on business management themes or landscaping topics.
Mix of online and on-site learning resources
Payment required
Membership is not required, but members do pay a reduced fee
Training Resources for Landscapers in Texas
Texas Nursery and Landscape Association's website provides a great variety of resources so you're sure to find something of interest for your landscaping business.
If your team is always on the go and you're not looking for rigid academics, they offer a section of downloadable PDF documents with green industry essentials. When you have an hour here and there for training, their webinar library lists dozens of videos with practical tips you can implement to refine your business practices. If you're worried about staying on task, you can purchase their self-paced online courses that end with an exam to make sure you hold yourself accountable as you learn.
The TNLA resource library focuses very much on remote, individual learning. You're free to hone your knowledge anywhere, at any time!
That being said, some of us thrive off the personal connection when we're learning. Registration is currently open for the West Texas Workshop in Alpine, Texas, and registration is coming soon for the TNLA Lonestar Hort Forum in January. These in-person events give you an opportunity to learn and network with industry peers.
Mix of online and on-site learning resources
Plenty of free webinars available. Courses and workshops require payment
Membership is not required, but members do pay a reduced fee
Training Resources for Landscapers in New York
In the business of plants and trees, you always want your team to improve on the plant-centered education that will benefit them in their day-to-day job. The New York State Nursery and Landscape Association's virtual education series may be what you're looking for.
Don't take this to mean the NYSNLA neglects the business side of the industry. They certainly have materials that owners of landscaping companies can use to their advantage, whether it's navigating the current marketplace or developing a workforce. Their resources just happen to shine when it comes to problems that affect the horticultural side of the landscaping world. You can catch up on the plant trends, diseases, and insect infestations alike.
Online learning resources
Payment required
Membership is not required, but members do pay a reduced fee
Training Resources for Landscapers in Canada
Landscape Ontario heard you wanted training resources and they made sure to deliver.
Once again, the predominant name of the game is webinars. The LO website holds a vast library of videos ranging from quick 'how-to's to in depth seminars. Much like their American counterparts, there's a healthy balance between business development and landscaping information. 
Mix of online and on-site learning resources
Plenty of free tutorials available. Courses and workshops require payment
Membership/website account required
For any landscaping business owners looking to improve the way they manage their company, there are free resources available on the Canadian Nursery Landscaping Association website. Although the video selection is not vast, it doesn't skimp on quality. If you only have a couple of hours to devote to your own development, this would be the place to go.
Online learning resources
Free
No account required
NALP Training Programs
If you're a landscaping business seeking credible and 'industry-approved' certifications, there is no better choice than the National Associations of Landscape Professionals (NALP) website.  From a Lawn-Care Technician to Business Manager, NALP offers a wide range of certification programs suitable for needs of any landscaping business. Additionally, certified pros can flaunt their credentials by getting listed on the NALP website, which makes it easier to encourage your employees to take the course. While the study materials and training resources are offered by NALP, the certification comes at a cost, so you might want to set aside a budget for it now!
Online learning resources
Payment required
Account required
Greenius, an Online Training Platform
The landscape industry faces some of the highest churn-rates for employees, which means there's likely to be a gap in knowledge and skill set between your new and old crew members. Formal training though Greenius can help you bridge this gap. Which means, all employees will be on the same page and able to deliver the same quality of work.
This online platform provides landscapers with courses that span multiple elements of the business: equipment lessons, leadership role development, health and safety knowledge, and specialized help.
When you want to see results sooner rather than later, Greenius is the tool for your employees.
Online learning.
Payment required.
Membership required.
By and large, a well-trained team will elevate your landscaping business. As busy as you may be, setting aside an hour per week, or even per month and devoting that time to honing your team's skills will pay off in the long run.
***
What training resources do you use within your landscaping company? Tweet your responses to @gomaterials