Maximizing Landscaping Business Profit Margin During Inflation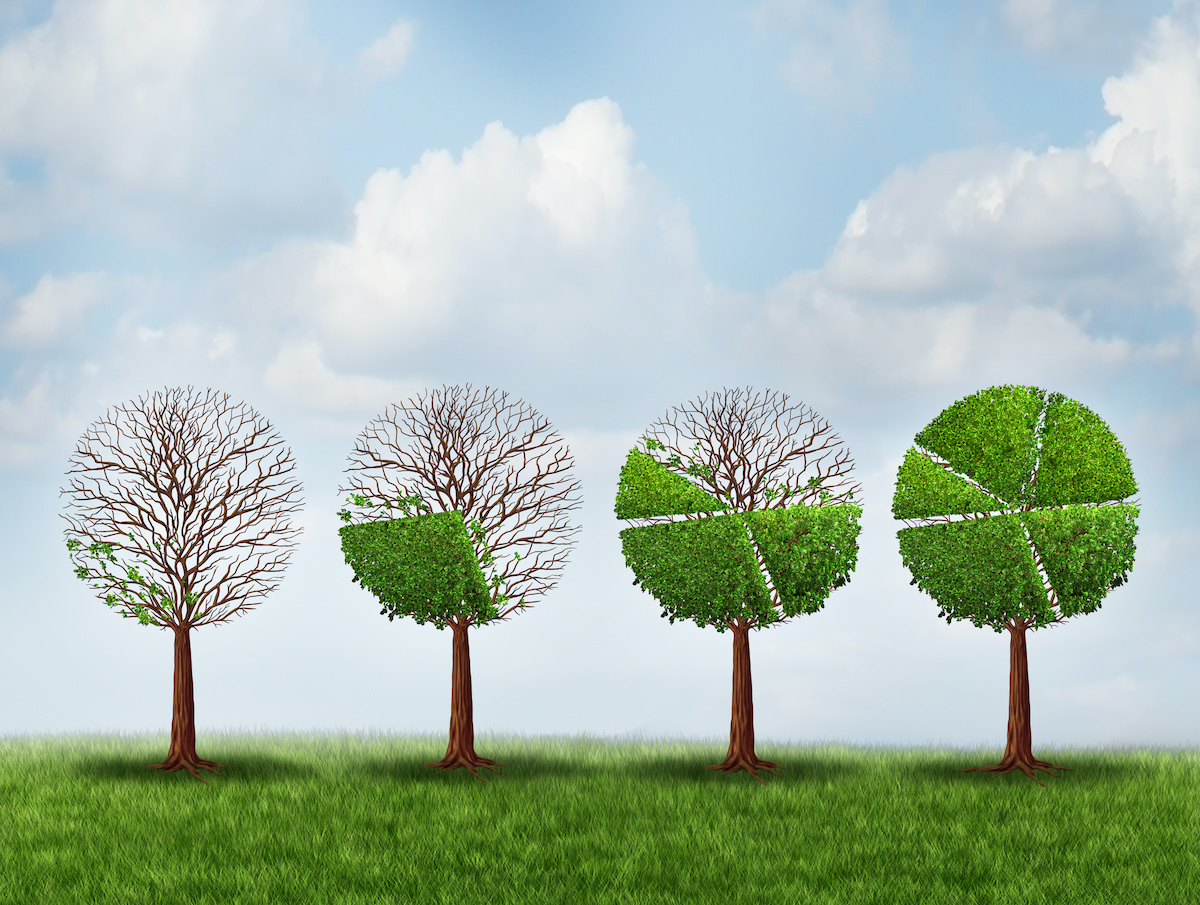 2023 may not be an easy year when it comes to landscaping business profit margins. 63% of Chief Economists surveyed by The World Economic Forum expect a global recession later in the year, and 91% expect a slowdown in demand. This is likely to have a severe impact on the landscaping industry as customers try to cut down maintenance contracts and delay any new installation projects. On the other hand, any projects that do take-off might be impacted by the record-breaking inflation that may only ease deep into 2023. How can landscapers stay on top of these economic trends and avoid them from cutting into their landscaping business profit margin? We've got you covered!
Read the full post below to understand the state of the economy and tactics to maintain a healthy profit margin.
What to Expect from the Economy in 2023
Canada and the US have similar economic indicators for 2023, as the central banks for both countries attempt to rein in inflation. Bank of Canada policy rate has reached its expected peak of 4.5% already and further hikes could be in store. US Federal Reserve officials have also indicated a policy rate hike between 5%-5.25% in the upcoming year, based on how the job market evolves. As a result, both countries can expect tighter borrowing, a decline in new house starts, and a slowdown in the service sectors that depend on real estate growth – such as landscaping, lawn care etc. Greater policy rates will also squeeze household budgets across North America, which could impact maintenance contracts and landscaping business profit margins in the residential sector.
For commercial and city landscaping, the outlook is likely to be more balanced, with the federal funding for climate change and infrastructure coming through. However, continued labor and material shortages could delay project takeoffs, and some commercial real-estate projects may be put on hold as businesses assess the economic situation.
Impact on the Landscaping Industry
The 'highest ever inflation' since 1982 was the chief concern for the landscaping industry in 2022. Many owners, especially those with a smaller landscaping business profit margin chose to increase their prices to respond to the expensive costs of fuel and labor. As reported in the Wall Street Journal, prices for lawn care services such as mowing increased by 22.4% in 2022. Now with a recession looming ahead, the higher costs may no longer be sustainable in 2023 for many customers of the landscaping service providers. As households grapple with uncertain times, cutting down on their lawn maintenance contracts may certainly seem more appealing. While the commercial landscaping sector may not be as volatile and reactive, large projects can be shelved until markets in the US and Canada stabilize. In short, the year ahead might present significant challenges in terms of cash flow for many landscaping businesses.
Tactics to Improve Landscaping Business Profit Margin
While the general sense of gloom can be demotivating, landscaping businesses that adopt an agile approach may come out stronger from the slowdown. Here are a few tactics that can help maintain or even increase your landscaping business profit margins:
Raise prices for immediate relief
Plan a customer outreach about costs
Be more financially prudent and review spending
Use technology and third-party services for procurement
1. Raise Prices for Immediate Relief
Increasing your prices can offer an immediate relief to landscapers as extra costs are passed on to customers. However, landscaping businesses can be more strategic about increases and conduct a 'lifetime value' analysis to make sure your most valuable customers get lower hikes. Another way to ensure you don't lose customers to price hikes can be spreading them across multiple months and adjusting them more proactively based on actual cost fluctuations.
2. Plan for a Customer Outreach about Costs  
How you communicate any price hikes to your customers can be as important as deciding the percentage you want to increase them by. Communicating your reasons and rationale for the hike transparently and informing your customers that this could be a temporary hike linked to your costs can go a long way in renewing contracts. For customers who choose to not renew their contracts, you can still keep in touch. This way you'll be the first company they consider once the situation improves.
3. Be More Financially Prudent and Review your Spending 
An economic downturn is often a great opportunity to review spending patterns that affect your landscaping business profit margins. This means not just cutting down your costs but also being on the lookout for smarter investment decisions. For example, if you've been putting off switching to electric lawn mowing, the higher fuel costs present the perfect opportunity. Another interesting idea would be to be more nimble with your budget by adopting a monthly or even weekly budget process to keep tighter control of your spending.
4. Use Technology and Third-Party Services for Procurement
While a slowdown is never desirable, its effects on technology adoption can be the silver lining in the long run, especially for landscaping business profit margins. As per Harvard Business Review research, companies that strategically invest in technology and decentralize during a downturn emerge stronger once the economy picks up again. Often this can also help control costs and make your processes more efficient. For example, partnering with GoMaterials can ensure you get high-quality materials without any delay, making sure your crew is never wasting any time. When every hour of billing counts, it can be a game-changer for your landscaping business.
As we approach spring, the landscaping industry is likely to get a clearer idea about which way the winds are blowing. Regardless of the market condition, landscaping businesses that tighten their belt, and are ready for the challenge are likely to emerge leaner, better, and stronger in 2023.
***
What do you think would be the biggest challenge for maintaining a healthy landscaping business profit margin in 2023? Let us know on social media!