Social Media 101 for Landscapers
We're probably not the first ones to tell you that social media is an integral component of any landscaping business. Not only does it help you to engage with your clients, it also helps to grow your audience, humanize your company, increase your brand power, and showcase your work.
According to GlobalWebIndex, when Internet users are looking for more information on a brand or product, 43% of them rely on social networks for answers. To cement the potential of social media further, 45% of the total world population are using social networks. And while marketing a landscape business on social media might seem like a daunting and complicated task, we're going to break down all the basics for you.
Here are the four major social networks that you should know:
Instagram: An app used to share photos and videos.
Twitter: A microblogging website where tweets of up to 140 characters can be shared with followers.
Facebook: A versatile website that allows users to connect with friends, coworkers and people they don't don't know online.
LinkedIn: A professional networking and career development website.
While these are the big four platforms, you don't have to sign your business up to them all if it seems like too much work. The networks that are most suited to use as a tool for marketing for landscapers are Instagram and Facebook.
Why?
Instagram is like a virtual photo album for the entire world to see—or at least those who follow or randomly stumble upon your page. You can show off your best work here, in the form of pictures and videos, and can curate your posts to be on brand. You can also follow other landscaping-related accounts to see the latest trends and get inspired.
Facebook for business is a great way to keep your current and prospective clients up to date on all the practical information pertaining to your business. While there's a limit to the amount of information you can provide on Instagram, you can pretty much provide as much detail as you'd like on Facebook. You can also pay for Facebook to target your ads to a desired audience if you want to boost your page views.
First thing's first…
To get started on both of these networks, you're going to have to create a business account. Make sure to choose an account name that's either exactly the same as your company name or very similar. Simply click on these links below and follow the instructions:
Instagram: https://www.instagram.com/
Facebook: https://www.facebook.com/pages/creation/
Next steps…
Make sure all of your information can be easily found and put a link to your company's website on both platforms.
Make connections! Try to look up and follow all of your current clients, any prospective clients, and any big names in the landscaping business that you admire. After a while, both networks will start suggesting people for you to connect with, which will help to speed up the process.
Now get posting! You should try to post at least 2-3 times a week.
Examples of what to post…
Post pictures of your work. Since you can post multiple images, you can even do "Before" and "After" pictures to show off your talent.
Employee recognition posts. Your employees work hard for you all year-round and little public recognition goes a long way. It's also a great way for your clients to get to know your team.
Promotions and discounts. You can even run contests on both Facebook and Instagram to help boost your followers.
Share relevant articles on Facebook. You can share interesting blog posts about trends, the landscaping industry, and can even write your own articles to share with your followers.
Pro Tip: Hashtags…
One thing you'll have to master in order to grow your social media presence is the art of the hashtag. Hashtags are words preceded with the "#" sign that you can add on to the end of a post so that people looking for that specific theme or content can find it.
Some good examples of hashtags you can use are:
#landscapeconstruction
#landscapecontractor
#landscaper
#landscaping
#lawncare
Social media done right…
If you want to look at some accounts for inspiration, check out the following accounts: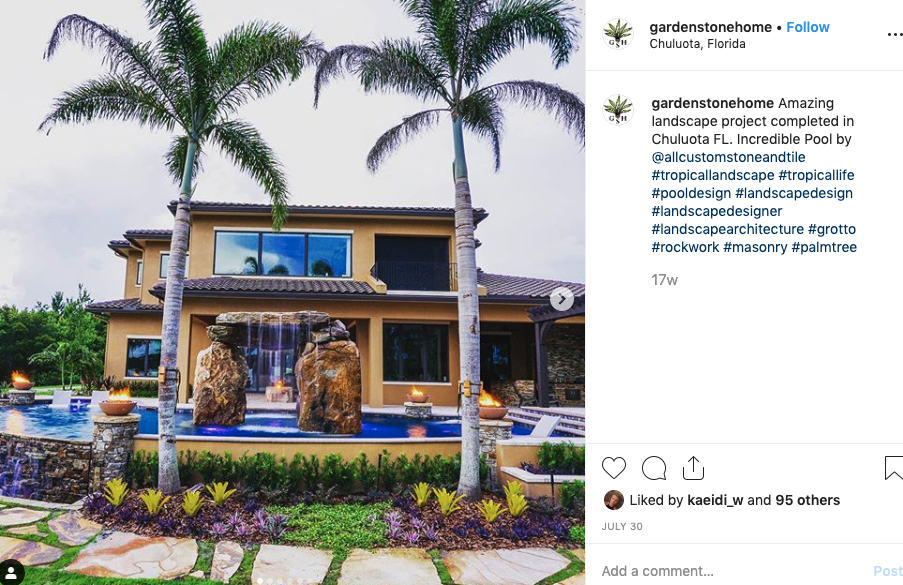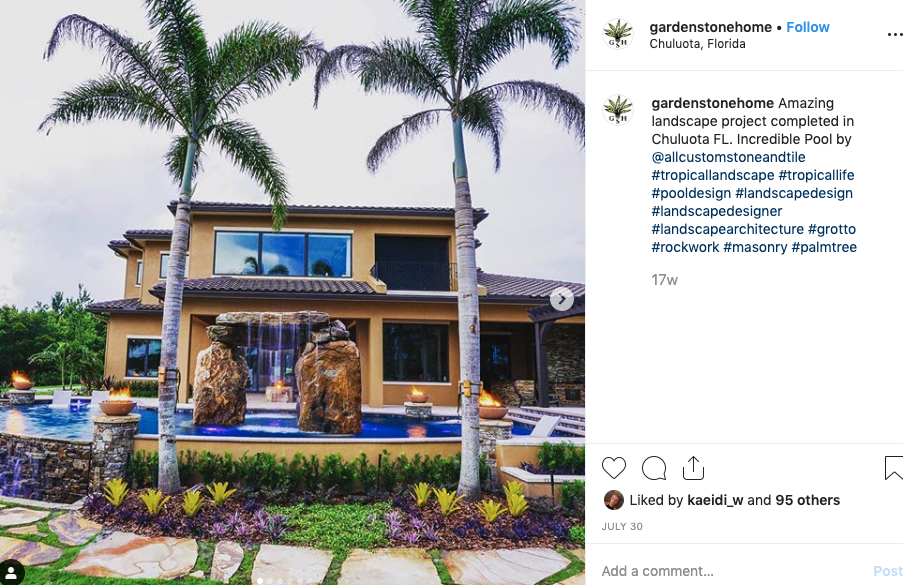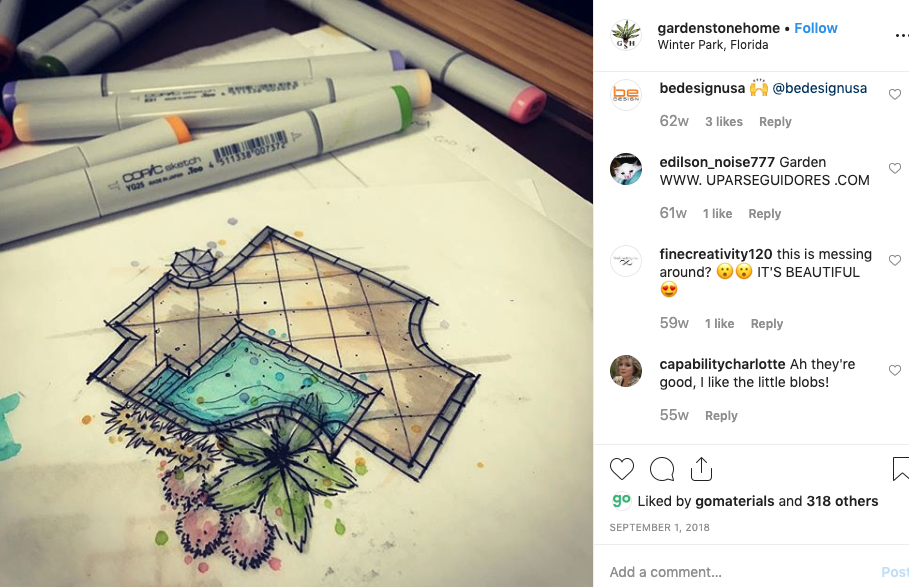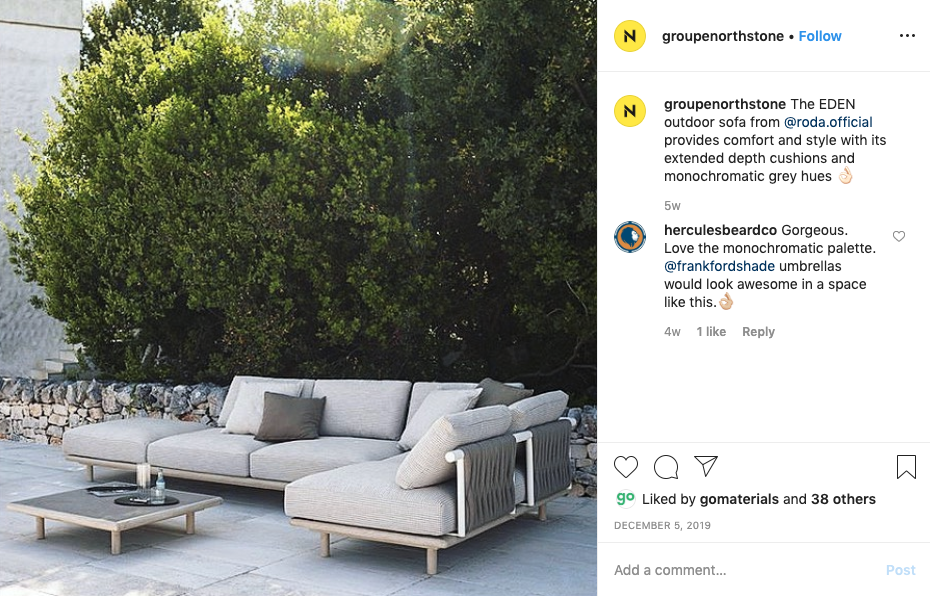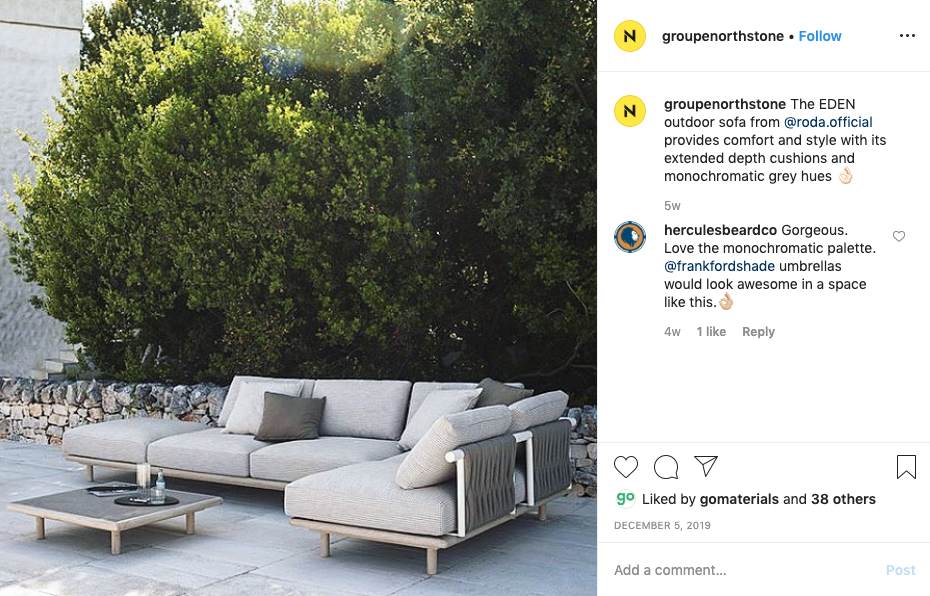 How will you implement these landscaping marketing ideas into your business today?