What the COVID-19 Vaccine Rollout Means for Landscaping Businesses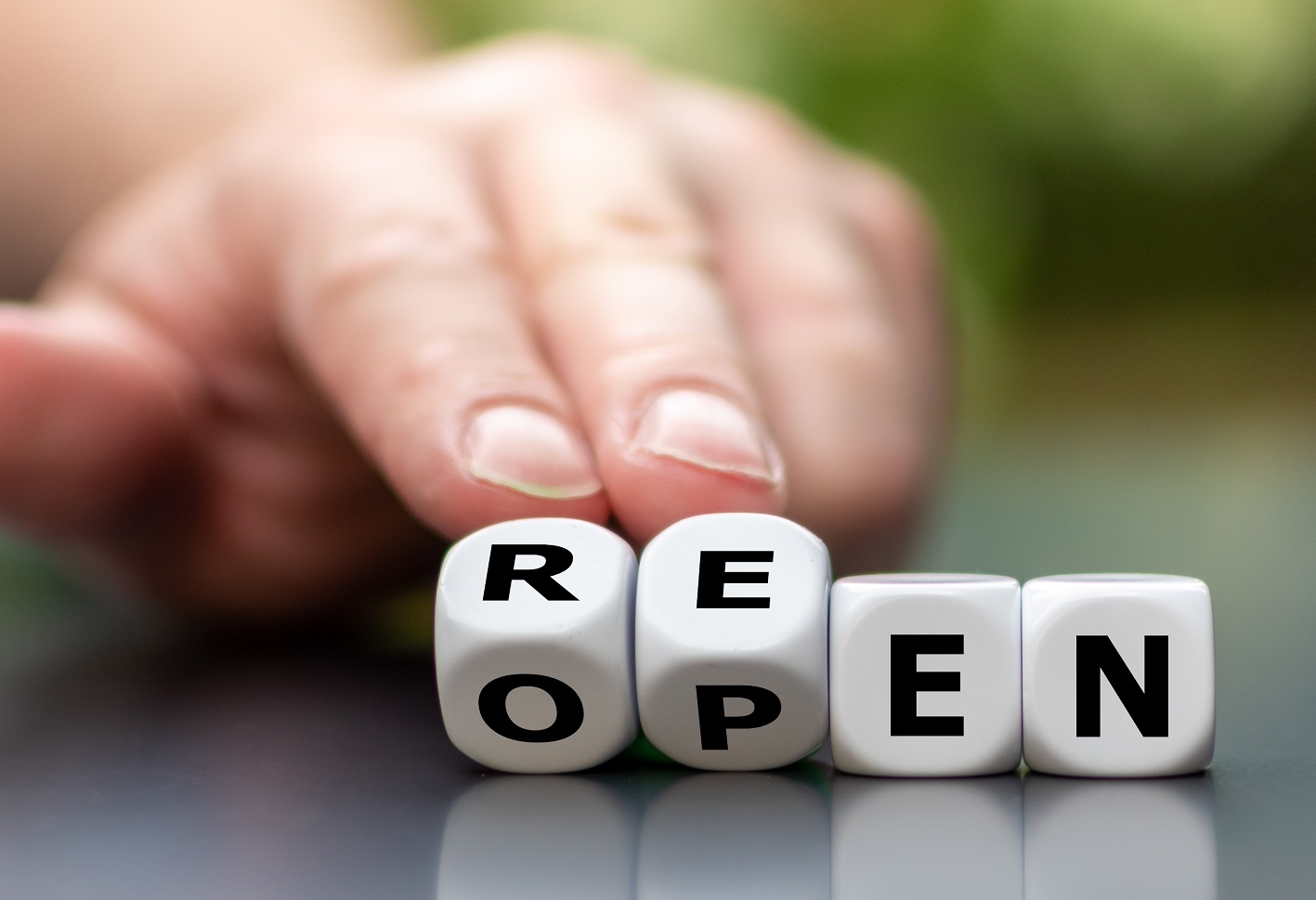 COVID-19 vaccine is here and the landscaping industry may need to prepare all over again for reopening. The pandemic set off a domino effect in the landscaping industry. In the last year and a half, we've dealt with plant shortages, labour issues, work closures, unprecedented demand due to staycationers, and more. Fast forward to this year, the vaccination rates are, thankfully, on the rise and it looks like the green industry is on it's way back to normal. Will this be a new normal, or can we expect a return to the good old ways?
Below are some of the ways the COVID-19 vaccine will impact the landscaping industry all over again and what you need to know to be prepared.
Landscaping Labour Market to Gain from Covid-19 Vaccine
The labour shortage in the landscaping industry has been a hot topic for years. The pandemic only amplified the issue. We're expecting a small labour surge to occur from both foreign and local workers. Here are three reasons why.
Immigrant Worker Visas Resuming
Many landscaping businesses rely on immigrant workers coming in under H-2B visas. As COVID-19 broke out, the government suspended these temporary worker visas in an effort to close borders and slow the spread of the virus.
Vaccine rates have gone up as infection rates have gone down. As a result, government officials feel safe enough to open borders and loosen immigration restrictions. In late April 2021, the Department of Homeland Security announced an increase of 22,000 visas for the H-2B program . This influx of visas will fill key gaps in landscaping industry employment over the summer.
Local Labourers Returning to Work
Finding and keeping local labour was a challenge only made worse with virus related fears. In a survey  of landscaping businesses done by the Green Industry Pros, "approximately 35% of respondents reported that some employees had voluntarily chosen not to work due to concerns about COVID-19."
Moreover, we've been speaking to employers who are worried that government support payments have deterred employees from returning to work. The U.S had the CARES Act (Coronavirus Aid, Relief, and Economic Security Act) which entitled eligible workers to an extra $600 a week on top of their unemployment benefits. Canada offered either the CERB (Canadian Emergency Response Benefit) or the CRB (Canada Recovery Benefit). These benefits gave certain workers more money than they earned while working.
It's too soon to know whether this fear is substantiated. Be that as it may, with vaccination rates improving, we expect to see local labourers returning to work for two reasons.
Landscaping employees who stopped working out of concern for the virus should feel safe returning now that infection rates are low.
As covid support ends, workers receiving financial relief will need to secure steady employment.
Whether its foreign workers who can come in to work, or local labourers who have renewed interest in resuming their jobs, the landscaping industry should expect a small labour surge.
Covid-19 Restrictions for Landscaping Likely to Stay a Bit Longer
 Nervous whispers about the "new normal" usually refer to the processes and restrictions that will become commonplace even after a significant majority getting the jab. OSHA and Canadian provincial workers rights boards state these following measures should continue to be upheld for the foreseeable future:
Basic hygiene strategies (Disinfecting surfaces and hand washing)
Social distancing
Identification and isolation of sick employees
Workplace control measures (PPE, masks, ventilation in buildings, plexi-glass barriers, etc.
As an industry, we can definitely tackle this. Landscaping work often takes place outdoors in small teams. Conforming to safety guidelines is no problem for most landscaping businesses. This is part of the reason why the National Association of Landscape Professionals fought for the essential tag for the landscaping industry.
Most adjustments are minor and many landscaping businesses are already adapting to them. For example, the equipment shared between workers will still need to be disinfected. If your crew can't maintain safe distances, they'll need to wear masks or PPE equipment or work in staggered shifts until everyone is vaccinated. Most importantly, your landscaping business should have a contingency plan in place in case an employee falls sick and needs to isolate themselves for 10 days.
Landscaping Demand Soars
 Borders are opening up and travel is back on the table — with a catch. Experts aren't expecting international travel to return to normal before 2023. Governments hesitating to completely lift travel restrictions and risk bringing in new Covid variants are further compounding the problem.
As the world opens up, but borders don't, the demand in outdoor, nature-centred domestic tourism is likely to boom. The hospitality industry and local attractions will need to offer outdoor options for people eager to leave their homes.
This is the perfect time for your landscaping business to approach local venues and present new installation services, overhaul projects, or regular maintenance options to keep their grounds attractive.
Landscaping Plant Supply When COVID Ends
Landscaping plant supply has been a rollercoaster this past year. Shortages caused by reduced labour, increased DIY gardeners, and the big freeze in Texas all hit during the pandemic.
We're anticipating that the plant shortages will persist for the next year or two as nursery, seed and plug productions adjust. Prices may increase between 5 and 25%  to offset this shortage. Ideally, your prices will increase as well to cover these cost increases. If you have locked in on prices, you can still find ways to optimize your costs and boost your prices.   
Good vaccine rollout is key for landscaping material supply. A strong contributor to the shortages has been social distancing measures in greenhouses and forced closures of businesses. Even when plant supplies are available, employees cannot put orders together fast enough due to social distancing restrictions. Order fulfilment shouldn't be as challenging next year and will ease supply issues.
Industry Event Models Going Forward
We're hoping for a return to normal (not a "new normal") in regards to landscaping industry events. Virtual events were a great compromise when we had no other choice, but many of us are itching to meet up and network at trade shows.
Virtual spaces won't end completely. Smaller-scale conferences with a focus on education are all occurring virtually because they reach a broad audience while keeping down travel costs. Virtual events sharing industry knowledge can also occur more regularly, be it bi-weekly, monthly, or quarterly.
The COVID-19 vaccine rollouts will impact the landscaping industry for at least the next few years. It's better to prepare now and avoid any surprises before the reopenings.
**
What steps is your landscaping business taking to prepare for a return to normal? Tweet your ideas to @gomaterials.