20 Rapid Fire Questions With GoMaterials' CEO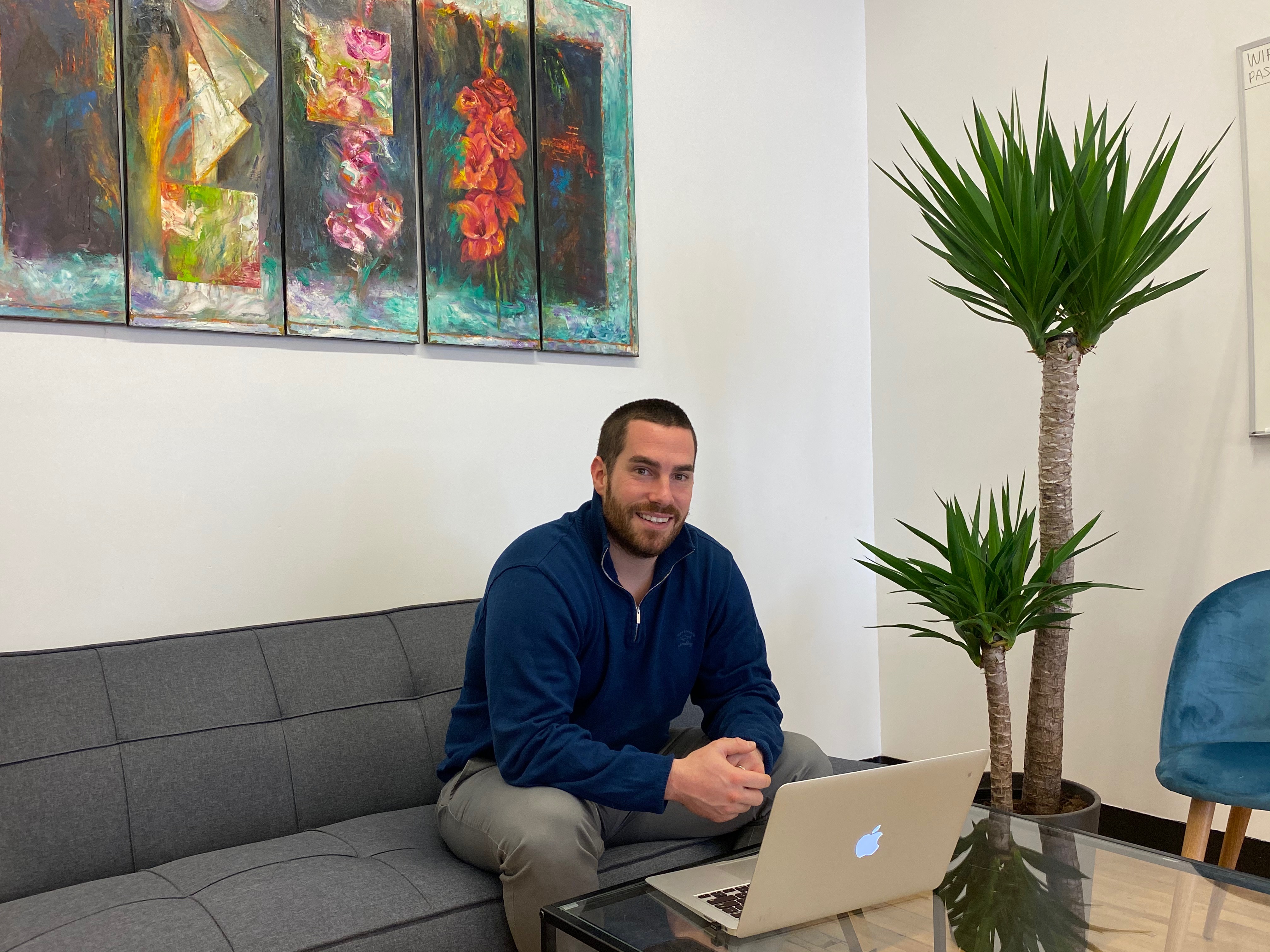 We sat with CEO Marc Elliott to pick his brain about the launch of GoMaterials, business updates and some key learnings from the last few years.
 What motivates you to get out of bed in the morning?
I'm genuinely excited to come to work. I like the customers we work with; I relate to them and I want to help make their lives easier.
 How and when did you start up GoMaterials?
Prior to starting GoMaterials, I owned my own landscape construction company for 10 years . I lived the hassle of sourcing my job materials first hand, and knew it was a huge opportunity I eventually wanted to leverage. I sold my shares in my landscape business two years ago to start GoMaterials with my 2 co-founders. Couldn't be happier about that decision.
What problem are you solving?
We are simplifying the procurement process for landscapers, which is incredibly inefficient today. There are hundreds of suppliers to choose from, each with different specializations. There are wide price discrepancies for the same products and no single source to get accurate price and availability information. By using GoMaterials, a landscaper can outsource their procurement to us and save countless hours of work and money.
What's unique about your business?
The combination of massive convenience with competitive pricing for our members. A contractor can outsource their entire plant sourcing to us and have peace of mind knowing we will deliver on price, quality and logistics. Not many of our competitors can say the same.
What's your favorite part of your current job?
I love that we are helping to solve a real problem for landscape contractors. I think back to my days as a landscaper and wish I had something like GoMaterials back then.
 What's one of the biggest challenges you have faced to date?
Entering the US market was definitely a challenge. Everything from the plant material and specs, to nursery availabilities, to geographic coverage was different from what we were used to in Canada. We had a steep learning curve in the beginning, but are now well setup to fuel growth in Florida and New York. What's amazing is that we got validation that the customer problems we are solving for are even more present in the US.
Any exciting things happening for GM coming up in the next year?
There are lots of exciting things coming, but the one I'm most excited about is that we are focusing on investment in technology to add even more value to our customers.
What's your future vision for GoMaterials?
We want to be the hub that fulfills the needs of any construction job, anywhere.
What are some things you've learnt over the past few years at GM?
The importance of teamwork and trust. Also, the importance of having focused business goals.
What is your number one priority for the business right now?
Topline growth in the USA and investment in technology.
Describe the GM culture? What makes your culture unique?
The general office vibe really fun and energetic. We've tried to instill a culture of openness – we want everyone to voice their opinions and ideas. We are not afraid to challenge each other to make sure we are doing what's best for the business.
Name 1 other company and CEO's inspire you? Why?
It might not be the most original answer, but I think what Jeff Bezos has done with Amazon in such a short period of time is mind blowing.
Any general business philosophies/ethos does GM live by?
Not sure if this counts as a philosophy, but the words that come to mind are: we are scrappy, we are focused and we are ROI driven.
What do you believe is the biggest strength of your company right now?
It would definitely be our team. We have a smart group of people, with a diverse range of strengths, that are not afraid to try things and challenge each other. Makes for some great arguments!
Biggest business accomplishment this year?
Our USA expansion is definitely one of our biggest accomplishments. We are now operational in Florida and New York.
 What are you reading or listening to right now?
I have a decent commute to work, so podcasts are key. I listen to Masters of Scale, The Twenty Minute VC, How I Built This, Dateline and Tony Robbins. In terms of books I'm reading The Trillion Dollar Coach by Bill Campbell.
What do you do in your free time?
Spend time with my family, go hunting and play hockey.
You can have dinner party with any 4 people in the world. Who's on your invite list?
Warren Buffet, Bill Gates, Luke Bryan, Reid Hoffman
 What's some of the best business advice you've ever gotten?
Over the past year I've learnt a lot about the importance of team culture and the importance of making your team feel safe at work. And when I say "safe" I mean feeling like they can voice their opinions, try different things and not be penalized for taking risks that don't pan out. It's not specific advice, but rather a general learning.
Any advice you would give to someone thinking of starting their own business?
Stop thinking and start doing. Start talking to your potential customers today and gage whether your idea is actually something they would use. Make sure you prove your concept before investing all your time and money into it.