Best Selling Perennials, Shrubs, Trees and Conifers of 2019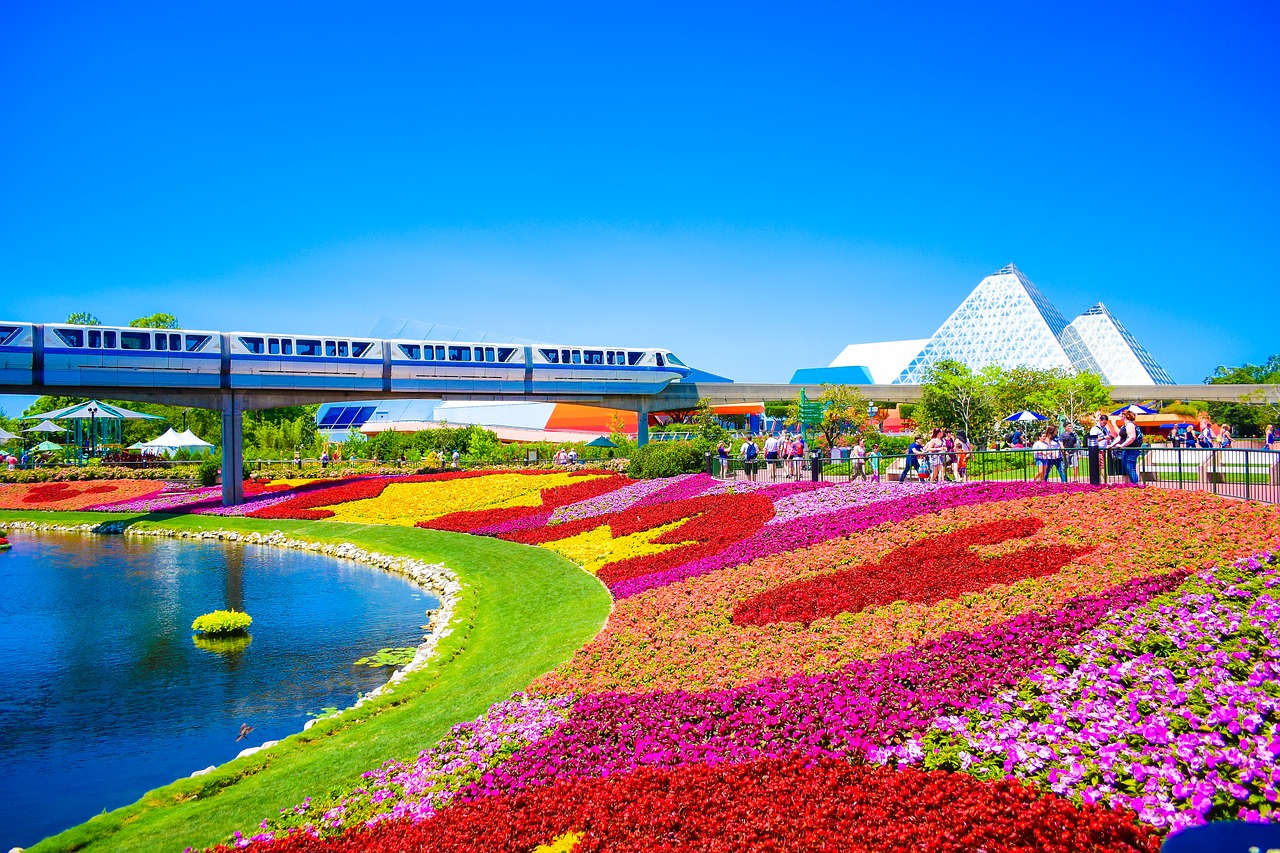 GoMaterials has been providing hassle-free sourcing for landscape materials in New York, Florida, and across Canada. Are you curious to know which plants our clients purchased the most over the past year? Keep reading to learn all about our best-selling plants from 2019, as rated by region.
Click on a link below to skip to a specific region:
Best-Selling Plants Among our Clients in Canada
1) Perennials
Deschampsia Flexuosa (Wavy Hairgrass)
Native to habitats that are cool and dry, the Deschampsia Flexuosa may not look like much at first glance. However this slow-growing perennial bunchgrass' low maintenance and feathery springtime flowers make it an attractive choice for rock or woodland gardens. Use it to create a beautiful perennial border or as an airy backdrop for other blooming perennials. This perennial is a great way to add texture to any landscaping project. Plus, its ability to withstand the cold makes it a no-brainer for our northern clients.
Hemerocallis 'Stella de Oro' (Stella de Oro Daylily)
We refer to the Hemerocallis 'Stella de Oro' as the 'perfect perennial' because you can adapt it. It also has the ability to bloom beautiful flowers and is easy to grow. While remaining relatively pest free, daylilies are known to attract butterflies and hummingbirds, making them an ideal choice for any perennial bed. Most daylilies are known to bloom for just a few weeks, but this one is able to bloom all summer long.
Rudbeckia Fulgida 'Goldsturm' (Black-Eyed Susan, Coneflower)
Another eye-catching perennial that is popular with butterflies and hummingbirds is the Rudbeckia Fulgida 'Goldsturm'—whose seed head also serves as food for seed-eating songbirds in the wintertime. Winner of the 1999 Perennial Plant of the Year award, this cheerful plant prefers full sun but can also thrive in partial sunlight.
2) Shrubs
Amelanchier Canadensis (Shadblow Serviceberry)
The Amelanchier Canadensis is a naturally large shrub that typically grows to be between 4 to 9 meters tall. While it boasts dark green leaves in the summertime, they turn an even more spectacular shade of orange-yellow in the fall. This shrub blooms brilliant white flowers before the leaves are fully grown, which later give way to edible berries. Living under the right conditions, the Amelanchier Canadensis can live for 40 years or more.
Hydrangea Arborescens 'Annabelle' (Annabelle Hydrangea)
The Hydrangea Arborescens 'Annabelle' is an impressive flowering shrub that can bloom for up to two months. Its blossoms start off lime-green before maturing to white, darkening to pale green in the late summer, and then turning an appropriate shade of tan for the fall. Its stunning blossoms make it a popular choice for a flowering hedge or a mixed shrub border. To keep this shrub's top-heavy stems from bending, we suggest using artificial supports to keep them propped upright.
Euonymus Alatus 'Compactus' (Compact Burning Bush)
The Euonymus Alatus 'Compactus' is a medium-sized shrub known for its scarlet red foliage in the fall—thus why it's commonly referred to as Compact Burning Bush. The recipient of the Award of Garden Merit from the Royal Horticultural Society, this is a shrub that can hold its shape with little pruning. A popular accent shrub, the Euonymus Alatus 'Compactus' is a great four-season shrub thanks to the red berries that keep it looking lively throughout the bleak winter season.
3) Trees/Palms
Celtis Occidentalis (Common Hackberry)
While the Celtis Occidentalis may not stand out from the tree crowd visually, it is a reliable tree that you can use to provide shade to an urban landscape. A part of the elm family, the Celtis occidentalis is known to grow between 9 and 15 meters tall on average. And here's a really fun fact about this tree: its bark used to be used medicinally to help treat colds, sore throats, and other ailments.
Syringa Reticulata 'Ivory Silk' (Japanese Tree Lilac)
The Syringa reticulata 'Ivory Silk' is a beautiful tree that produces big clusters of white flowers for about two weeks in early summer. An exotic tree that is native to Japan, it is an especially attractive landscaping plant due to its lack of serious insect or disease issues. The Syringa Reticulata is also a big attractor of butterflies, hummingbirds, and insect pollinators.
Gymnocladus Dioicus (Coffeetree, Kentucky Coffeetree)
The Gymnocladus Dioicus has the largest leaves of any native deciduous tree in North America. As its specific epithet suggests, there are separate male and female trees. Known for being a virtually pest-free tree, it is a popular alternative to the more traditional ash and elm trees—which often suffer from insect and disease issues. Did you know that it's commonly known as the coffeetree because its seeds were used as a coffee substitute by early settlers?
4) Conifers
Thuja Occidentalis 'Smaragd' (American Arborvitae)
The Thuja Occidentalis 'Smaragd' is a cold-weather resistant conifer that keeps its bright emerald green foliage all year round. That's why it has the word 'Smaragd' in its name, which is Danish for 'emerald'. Known for being a versatile and easy-to-grow evergreen, this recipient of the Royal Horticultural Society's Award of Garden Merit is a popular choice for hedges and privacy screens.
Picea Pungens (Blue Spruce, Colorado Spruce)
The Picea pungens conifer may be the official state tree of Colorado, but our Canadian clients love its beautiful silver-blue color too. While known to grow up to 22 meters in the wild, they typically grow between 9 to 18 meters high when planted into a landscaping project. They're often used to create privacy screens, but their dense foliage also makes it a great evergreen windbreak option. And for your clients who like to keep a bit of the holiday spirit year round, the Picea Pungens is a classic Christmas yard decoration.
Thuja Occidentalis 'Nigra' (American Arborvitae)
Another popular hedge plant is the Thuja Occidentalis 'Nigra', whose narrow shape also makes it a great contender for lining pathways and roadways. This dark green conifer can grow in nearly any type of soil and is adaptable to most conditions as well, boasting superior cold hardiness. Its resistance to most insects and disease are also what makes the Thuja Occidentalis 'Nigra' a very desirable plant.
Best-Selling Plants Among our Clients in Florida
1) Perennials
Trachelospermum Asiaticum 'Minima' (Asiatic Jasmine)
Native to Japan and Korea, the Trachelospermum Asiaticum 'Minima' is popular in places like Florida thanks to its drought tolerance and hardiness. A woody, vining plant that is often used as a ground cover to suppress weed growth, it is a great alternative to turfgrass. While it doesn't typically bloom, the Trachelospermum Asiaticum's rarely seen flowers are admired for their creamy yellow shades.
Arachis Glabrata (Golden Ornamental Peanut, Perennial Peanut)
The Arachis Glabrata, commonly known as the Perennial Peanut, is closely related to the common peanut. While it doesn't produce nuts, you can add its yellow flowers to salads for a nutty flavour. Often planted as a ground cover due to its low maintenance, this perennial can be used as a durable and long-living lawn replacement. The best part is that the Arachis Glabrata doesn't require any mowing—which is a dream come true for most clients!
Liriope Muscari 'Super Blue' (Liriope Super Blue, Lilyturf)
Another heat tolerant and drought tolerant perennial that's popular with our Floridian friends is the Liriope Muscari 'Super Blue'. This perennial is a clumping grass-like plant that blooms violet flowers. Best used for pathway edging or mass plantings, it also works well as a weed-minimizing filler between shrubs. An attractive addition to any landscape, this perennial can be used to attract bees, butterflies, and birds.
2) Shrubs
Viburnum Odoratissimum (Sweet Viburnum)
Not only does the Viburnum Odoratissumim look good, but—as its name suggests—it smells good too! This large shrub is relatively maintenance-free and blooms fragrant little blossoms in the springtime. This fast-growing viburnum plant grows best in full sun to part shade, growing 12 to 24 inches a year. The Viburnum Odoratissimum makes for a great privacy hedge.
Codiaeum Variegatum 'Mammey' (Croton Mammey)
A standard landscape plant in Florida, the Codiaeum Variegatum is a broadleaf evergreen that's popular thanks to its colorful foliage. Boasting shades of yellow, pink, red, and orange, the colors become more intense if the plant is grown in full sun. Another fun fact about the Codiaeum Variegatum is that its sap is toxic and can cause skin eczema in some people.
Schefflera Arboricola 'Trinette' (Umbrella Tree)
The Schefflera Arboricola 'Trinette' is a unique-looking plant that can thrive in both sun and shade—though it tends to look best when it has a bit of both worlds. While we suggest using it in a garden bed, as foundation planting, or as an accent plant, this shrub can look good anywhere. Plus, it adds a coveted tropical flair to any landscaping project.
3) Trees/Palms
Phoenix Roebelenii (Pygmy Date Palm, Roebelenii Palm)
The Phoenix Roebelenii is a slow-growing dwarf palm that is typically sold as a single, double, or triple palm specimen. This palm only grows between 6 and 10 feet tall, making it an obvious choice for smaller front yard landscaping projects in Florida. Since the Phoenix Roebelenii can also be grown in the shade, you can plant it in a cluster or under larger palm trees.
Phoenix Sylvestris (Sylvester Date Palm, Silver Date Palm, Wild Date Palm)
Showing off a beautiful diamond pattern on its solitary trunk, the Phoenix Sylvestris grows anywhere from 40 to 50 feet tall on average. Native to India, it is a fast-growing palm that produces sweet, edible fruit. A show stopping landscape ornamental, this palm's grey-green coloring is a welcomed change from the typical dark green coloring of most palms.
Quercus Virginiana (Live Oak, Southern Oak Tree)
The Quercus Virginiana is a massive, sprawling tree with a rounded canopy. This tree reaches an average height of 40-80 feet and spread of 60-100 feet. While it looks like an evergreen tree, the Quercus Virginiana actually drops its leaves late in the winter just as its new ones begin to emerge.
4) Conifers
Podocarpus Macrophyllus 'Maki' (Japanese Yew)
The Podocarpus Macrophyllus 'Maki' is a dwarf species that can reach up to nearly 36 feet tall. An evergreen that thrives best in partial to full sun exposure, adding this plant to any landscape is sure to turn heads. Native to regions of Asia, its dense foliage makes this conifer a great accent plant or garden screen.
Elaeocarpus Decipiens (Japanese Blueberry)
The Elaeocarpus Decipiens is an elegant evergreen from East Asia. In the summer, cream flowers appear within the canopy followed by an olive-shaped blue-purple fruit in the fall and winter. While birds sometimes feed on the berries, humans can't eat the berries. The Elaeocarpus Decipiens' narrow form makes it a popular choice for landscaping projects with limited space and suitable for "natural" groupings.
Pinus Elliottii (Slash Pine)
Commonly known as the Slash Pine, the Pinus Elliottii's trademark is its long, soft needles. These hardy conifers create natural bird sanctuaries by providing them with shelter from predators. There are many different kinds of pine trees in Florida. However, clients favour the slash pine most for home landscape projects. The Pinus elliotti makes for a great single yard specimen.
Best-Selling Plants Among our Clients in New York
1) Perennials
Ajuga Reptans 'Burgundy Glow' (Bugleweed, Carpetweed)
The Ajuga Reptans is a tricolored perennial with a white, burgundy, and dark green tone. And it gets even prettier thanks to the spikes of blue flowers that it produces from mid to late spring, causing an effect that's truly a sight to behold when planted in large quantities. Since it's a slow-spreading plant, the Ajuga Reptans is a great option for edging.
Gaylussacia Baccata (Black Huckleberry)
The Gaylussacia Baccata is a perennial that typically stands between 1-3 feet tall. While it usually sports yellowish-green foliage, its leaves do turn orange and red in autumn. The Gaylussacia Baccata has a blooming period of about three weeks between May and July, blooming tubular flowers that are pink and white. The flowers are later replaced by purple-black, edible berries. While this plant prefers partial shade, too much shade can make it fail to bloom or produce fruit.
Thymus Pseudolanuginosus (Woolly Thyme)
Thymus Pseudolanuginosus is a creeping grey-green perennial that you mainly use as ground cover. Known for its fuzzy foliage, this easy-to-maintain plant occasionally blooms pale pink flowers in the summertime. You can add the Thymus Pseudolanuginosus for texture to any landscaping project, for edging and in rock gardens.
2) Shrubs
Vaccinium Angustifolium (Lowbush Blueberry)
The Vaccinium Angustifolium is a shrub that is native to the northeastern United States. It blooms small pink-tinged flowers in the spring that are followed by clusters of blue, round berries in the summertime. The berries are edible and have a tart flavor. The Vaccinium Angustifolium is even a sight to behold in the fall when its foliage turns shades of scarlet, crimson, and bronze. This shrub is great for use in a mixed shrub border or as ground cover.
Aronia Arbutifolia (Red Chokeberry)
A multi-branch shrub with glossy green leaves, the Aronia Arbutifolia blossoms pink or white flowers in the springtime. This plant also produces red berries, but they are usually too tart for you to eat. Able to handle pollution, the Aronia Arbutifolia thrives in urban conditions. Adding this plant to a garden is also a great way to attract birds in the winter.
Rhus Aromatica 'Gro-Low' (Fragrant Sumac)
The Rhus Aromatica 'Gro-Low' is a dense shrub that is aromatic when its leaves and twigs are bruised. A great option for an informal hedge, this vigorous shrub is also good for smothering weeds. While its leaves might look similar to the leaves of poison ivy, the Rhus Aromatica 'Gro-Low' is not a poisonous plant. It blooms tiny yellow flowers in the early spring.
3) Trees/Palms
 Acer Rubrum (Red Maple, Swamp Maple, Water Maple, Soft Maple)
Able to grow at a fast rate, the Acer Rubrum is a cold-hardy tree that is native to eastern North America. While its foliage turns a brilliant orange-red in the fall, this tree also blooms red flowers, produces red fruit, and has reddish stems and twins. Ranking high as a shade tree for landscapes, the Acer Rubrum has a shallow root system that you should planted away from driveways or backyard patios.
Quercus Palustris (Pink Oak, Swamp Spanish Oak)
The Quercus Palustris is a broadleaf, deciduous tree that reaches average heights of 60-75 feet tall. One of the easiest oaks to grow and transplant, this fast-growing tree is an excellent specimen tree for lawns. Recipient of the Award of Garden Merit of the Royal Horticultural Society, it could take up to 15-20 years before the Quercus Palustris produces its first crop of acorns.
Liquidambar Styraciflua (American Sweetgum)
The Liquidambar Styraciflua is a common fixture in the eastern United States and it can grow up to 75 feet. Their large size makes them a great shade tree option or privacy barrier tree. The Liquidambar Styraciflua also has various medicinal uses. You can use parts of it to treat rheumatic pain, skin problems, and other ailments.
4) Conifers
Taxus x Media 'Hicksii' (Anglojap Yew, Taxus Media)
The Taxus x Media 'Hicksii' is a large, slow-growing shrub that's a popular choice for a hedge plant. With its needle-like leaves and dark green coloring, you can often use this shrub for foundation plantings, groupings, and as a screen. The Taxus x Media 'Hicksii' is a cross between an English yew and a Japanese yew.
Thuja Plicata 'Green Giant' (Western Red Cedar, Giant Arborvitae)
The Thuja Plicata 'Green Giant' is a fairly hybrid cross between Japanese arborvitae and a Western red cedar. If it has the same longevity genes as its cedar relatives, it could thrive for over 1,000 years. A low maintenance conifer, it grows rapidly up to 60 inches per year. Best used as a screen, hedge, or single specimen, the Thuja Plicata 'Green Giant' is resistant to ice and snow.
Cryptomeria Japonica 'Yoshino' (Japanese Cedar)
The Cryptomeria Japonica 'Yoshino' is a needled evergreen that is the national tree of Japan. With shades of green and blue-green needles, this conifer typically grows between 30-40 feet tall when cultivated in the US. Its foliage turns slightly bronze in the wintertime. This conifer can either be a central feature of a landscape or you can use it to create a screen when planted in a row.
Are any of these plants best sellers among your clients too?