5 Handy Substitutes for in-Demand Plants & Trees of 2022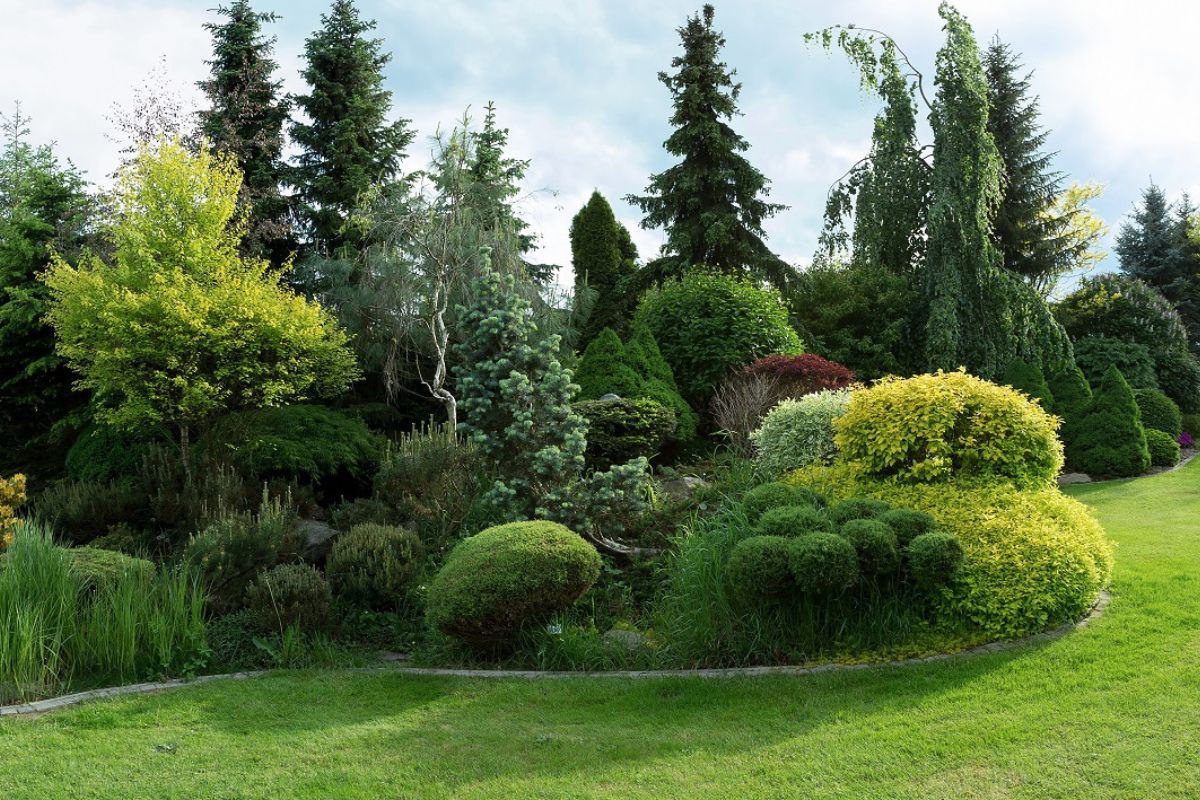 Sunny days are here again! Which brings a flurry of administrative tasks for landscaping businesses such as the hunt for top-quality materials for upcoming bids or jobs. With the heavy competition to secure some of the best-selling plants and trees, it's best to have a backup plan, right? Check out substitutes for the best-selling plants and trees below to be prepared for potential shortages!
Replace Picea Abies with Other Picea Varieties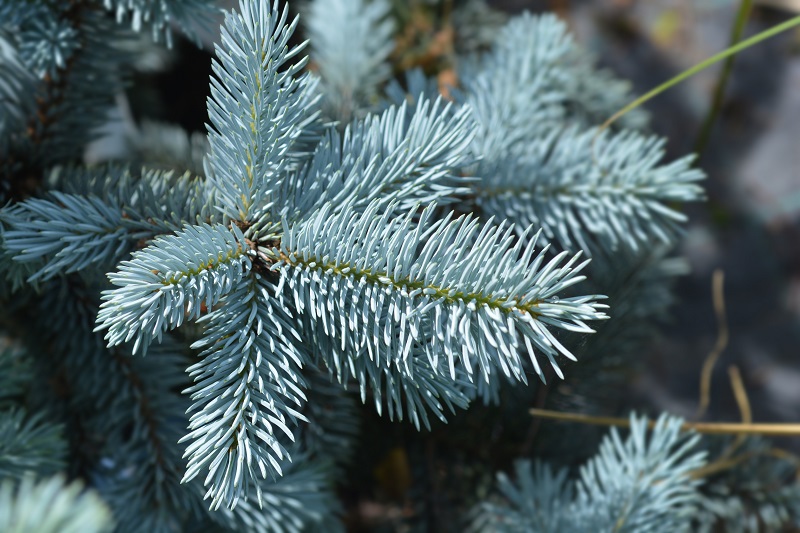 The Norway spruces have been consistently on our bestsellers list for the last few years. These tall evergreen conifers grow fast and act as a wind barrier once they mature. Their impressive size has made them a favorite as a specimen tree across Canada and Northern US.
While it's always available in great numbers, the Norway spruce can easily be replaced by the three conifers listed below. You won't be compromising much since they all have their own unique features.
Colorado Blue Spruce (Picea Pungens): Great ornamental conifers due to their blue/green tone.
Serbian Spruce (Picea Omorika): Unique pyramidical habit of growth, and low maintenance.
White Spruce (Picea Glauca): Excellent wind-breaking capability due to their impressive size & dense branches.
Replace Quercus Phellos 'Hightower' with Quercus Virginiana 'Sky Climber'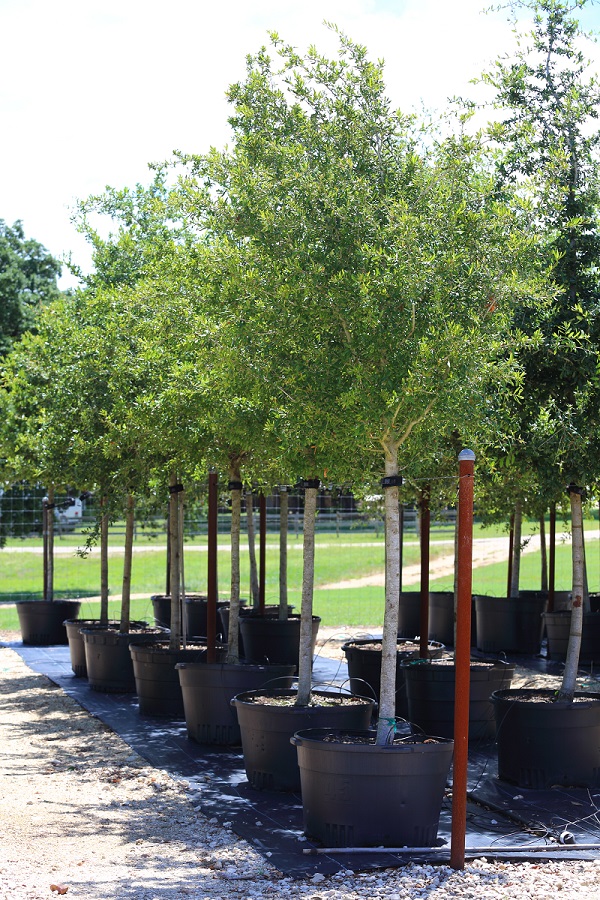 The 'Hightower' cultivar of the willow oak is a relatively new entry into the best-sellers hall of fame. Their robustness and adaptability to a wide range of soil conditions, and tolerance to the full sun make them a very easy choice for most southern landscapes. High tower willow oaks are also known for their 'straight' central leader, making them perfect for large urban projects, especially as a street-side trees.
Live Oak (Quercus Virginiana Sky Climber)
If you're looking for a similar 'straight' alternative for a commercial or urban project, the 'Sky Climber' cultivar of the live oak makes a great replacement for willow oaks or vice versa. Live oaks are equally robust and encourage the development of micro-ecosystems by attracting birds and wildlife. This only helps boost their profile as an ideal specimen for city projects or urban greening initiatives.
Replace Thuja Nigra with Thuja 'Green Giant'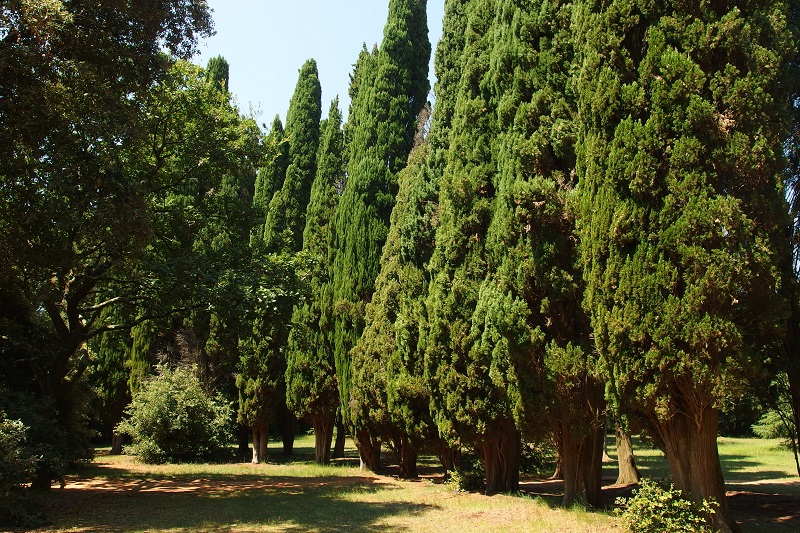 A go-to material for privacy screens, black cedars are yet another very popular native arborvitae. They've been included in our best-selling list for the last two consecutive years. The distinct dark green color, dense foliage, and modest size make them ideal as privacy barriers, especially for pool areas in high-end luxury residences.
Due to their popularity, Thuja Occidentalis Nigra are relatively easy to source across most northern wholesale plant nurseries.
Thuja standishii x plicata 'Green Giant' 
Truly an exceptional evergreen, the green giants have been fast replacing Leyland cypress throughout America. They are well-known for their fast growth rate of almost 3 feet per year until maturity. This makes them better suited for replacing the black cedars. The ability of the green giants to withstand strong winds, snow, and a wide range of soil conditions makes them an evergreen option as a hedging or screen plant.
Replace Carpinus Betulus 'Fastigiata' with Other Cultivars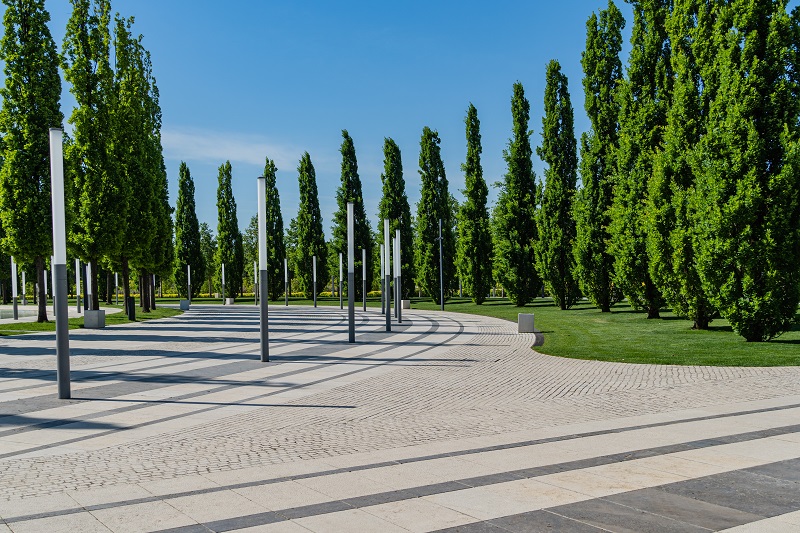 A highly versatile tree, the European hornbeam is often sourced for a wide range of landscaping projects. They have consistently made it in the GoMaterials top-ten list for best-selling plants and trees. Their initial upright form, dense foliage, and gray bark make them a natural choice as an accent or shade tree. The yellow tint of the hornbeam adds a special dimension to any landscape design in the fall. It's probably why they are regularly used for mass planting for city or commercial jobs.
Two other cultivars can be used as interesting alternatives for the hornbeam. Both offer similar features, along with their special characteristics.
Frans Fontaine Hornbeam (Carpinus betulus 'Frans Fontaine'): Great option as a street tree due to retaining the 'straight' form well into maturity.
Columnar English Oak (Quercus robur 'Fastigiata'): Short bark and striking form, perfect for small areas where branching can be a problem.
Replace Ginkgo Biloba with Smaller Sizes or Cultivars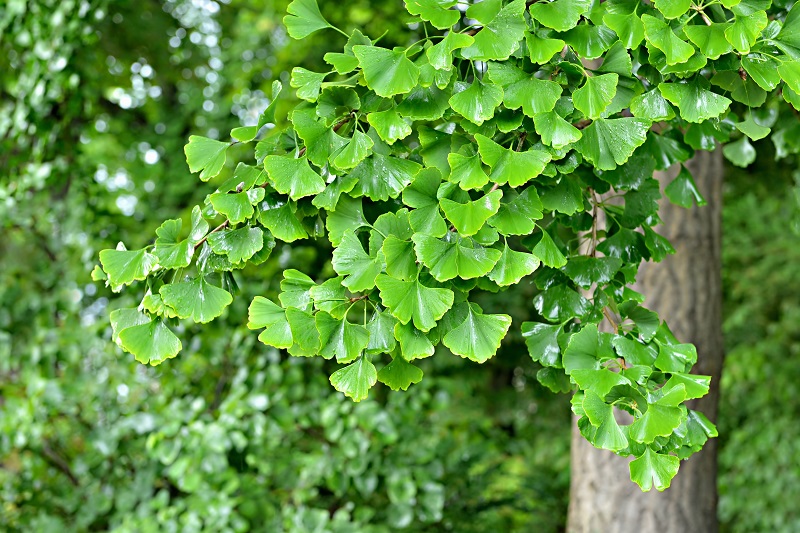 No 'best-selling' list is ever complete without the ginkgos, is it? Pest-free, and highly tolerant, it seems to be the tree for all environments and seasons. The ginkgos are especially popular for city or urban greening initiatives due to their ability to withstand pollution and their distinct fan-shaped leaves that turn golden in autumn. It's safe to say that they add charm to any landscaping project they are included in.
One drawback of choosing Ginkgo Biloba for landscaping is its slow growth rate. Its popularity seems to be playing against the Ginkgos. It's getting increasingly harder to find trees that can measure up to the required specs. And truthfully, there just isn't an alternative to the Ginkgo due to their versatility and robustness. Our solution? Catch them young by going for smaller sizes or compromise on the specific cultivar!
Not able to find the 7-gallon pot size? Perhaps you can settle for the 3-Gallon. No stock for the Princeton Sentry? Maybe you can swap with Autumn Gold. You can be on your feet and think creatively when it comes to finding a Ginkgo Biloba alternative.
As we approach the crazy time for the landscape industry, it's good to have backup plans for plant shortages. Of course, if you're ever facing an uphill battle to find the exact specs or quality plants or trees you need, you can always count on GoMaterials!
***
Are there any other popular plants or trees that you need a handy replacement for? Ask our experts on Facebook!