4 Commercial Landscaping Podcasts to Share with Your New Employees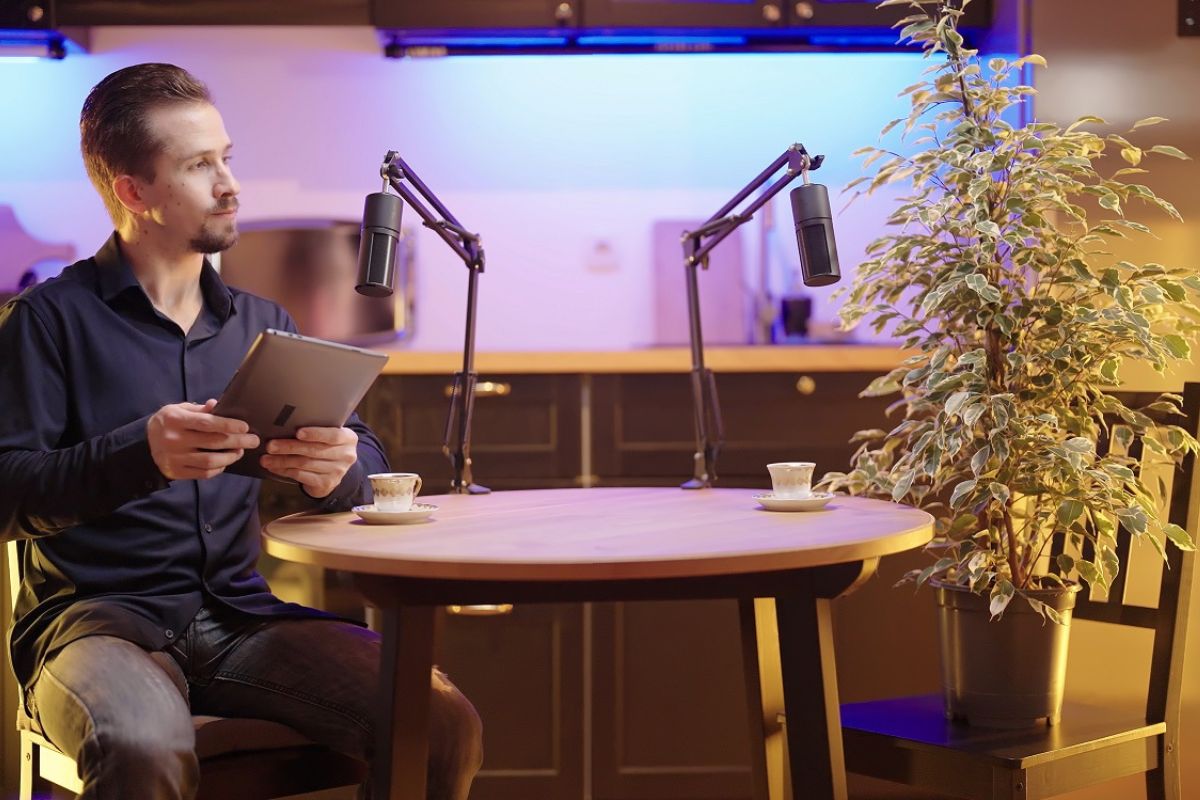 When you're busy, splitting resources between training new employees and taking on actual jobs is difficult for many landscaping businesses. Courses and formal training take time, and they're not accessible when you're in a rush. How do you get your new recruits all caught up without sacrificing time spent working? Commercial landscaping podcasts can be the answer! Podcasts catering to professional landscapers are a great way to introduce your new employees to the industry when they're on the go.
Here's our list of 4 of the best landscaping construction podcasts and landscaping industry podcasts to share with new (and old!) employees:
The Commercial Landscaper Podcast
Best for: Business lessons through real-life experiences 
Robert Clinkenbeard and David Anderson combine leadership know-how with landscaping expertise in these weekly commercial landscaping podcasts. The podcast style is experience-sharing interviews with their guests. The podcast lets listeners explore innovative ways of thinking in the business world, particularly in the landscaping industry. A major focus is teaching their audience to maintain balance while they develop themselves into tomorrow's business leaders.
Guests include marketing firms for the green industry, consulting firms, mindset coaches, and CEOs of all backgrounds.
An awe-inspiring interview (we may be biased!) is their commercial landscaping podcast from last May featuring GoMaterials CEO and Co-founder Marc Elliott. Marc dives into the landscaping industry procurement issues that inspired GoMaterials and how we're changing the landscaping game.
Landscape Disruptors
Best for: Everyday realities of the landscaping industry
Engagement matters when it comes to commercial landscaping podcasts. You want your crew tuning into one that breaks down business challenges without compromising on entertainment value. Landscape Disruptors is a perfect example of a professional landscaping podcast that gets this right.
Their focus area is truly professional landscaping. Landscape Disruptors has a stellar guest list ranging from environmental experts, landscaping marketing professionals, financial gurus tuned into the landscaping industry, and pros that provide tips on overcoming common landscaping business challenges.
How do they do it so well? For starters, one of the Landscape Disruptors is none other than LMN co-founder Mark Bradley. We've spoken about LMN's landscaping business management software before. Mark co-hosts to the main host and proud "dirt monkey" Stanley Genadek. Stanley is the owner and operator of Genadek Landscaping & Excavating. What does his business do? Pretty much everything, so long as it's remotely related to the landscaping and landscape construction world in the Minneapolis-St-Paul area.
Lawns Across America
Best for: Getting new recruits interested in the industry  
If you want your crew to focus on pure landscaping, it doesn't get more real than the lawn care advice host Allyn Hane shares in his weekly podcast, Lawns Across America.
Allyn Hane is a famous Lawn Care enthusiast on Youtube. His lawn care tip videos boast millions of views, and he has an impressive following of almost half a million subscribers. Allyn's extensive professional landscaping experience has given him a wealth of tips and tricks he now shares with listeners on his podcast.
Lawns Across America is a happy middle between a DIY and a commercial landscaping podcast. The content is perfect for new recruits who need an approachable yet efficient introduction to the world of lawn care and landscaping.
In Defense of Plants
Best for: Plant knowledge made interesting
Do you ever find yourself searching for ways to get new employees interested in plant life? 'In Defense of Plants' podcast should be mandatory listening for all newcomers in your company! This podcast will serve to immerse your team in the story of plants. You can't force people to value the work they do. Nevertheless, this podcast is sure to naturally spark an appreciation for the plant life around us.
The focus here is very much on plants. From grasses to trees, host Matt Candeias covers it all. He has a knack for centering how various plants, flowers, and the systems that live and work around them come together in the ecosystem.
Matt Candeias has a PhD in ecology and a passion for growing and propagating plants. But don't think that it makes the podcast too academic. The podcast is easy to listen to no matter what your industry background may be.
As the industry struggles with labor shortages, many landscapers are finding creative solutions. We may find ourselves hiring workers who may not always understand the industry. There is, however, an easy way to get newcomers interested while they're learning about your business. Introducing podcasts is a fresh, fun way to train staff while also cornering whichever values you want to share in your company culture.
***
What are some of the other ways you can get new employees interested in the industry? Share your thoughts on our Facebook page!