5 Tried & Trusted Ways to Show Appreciation to Your Landscaping Employees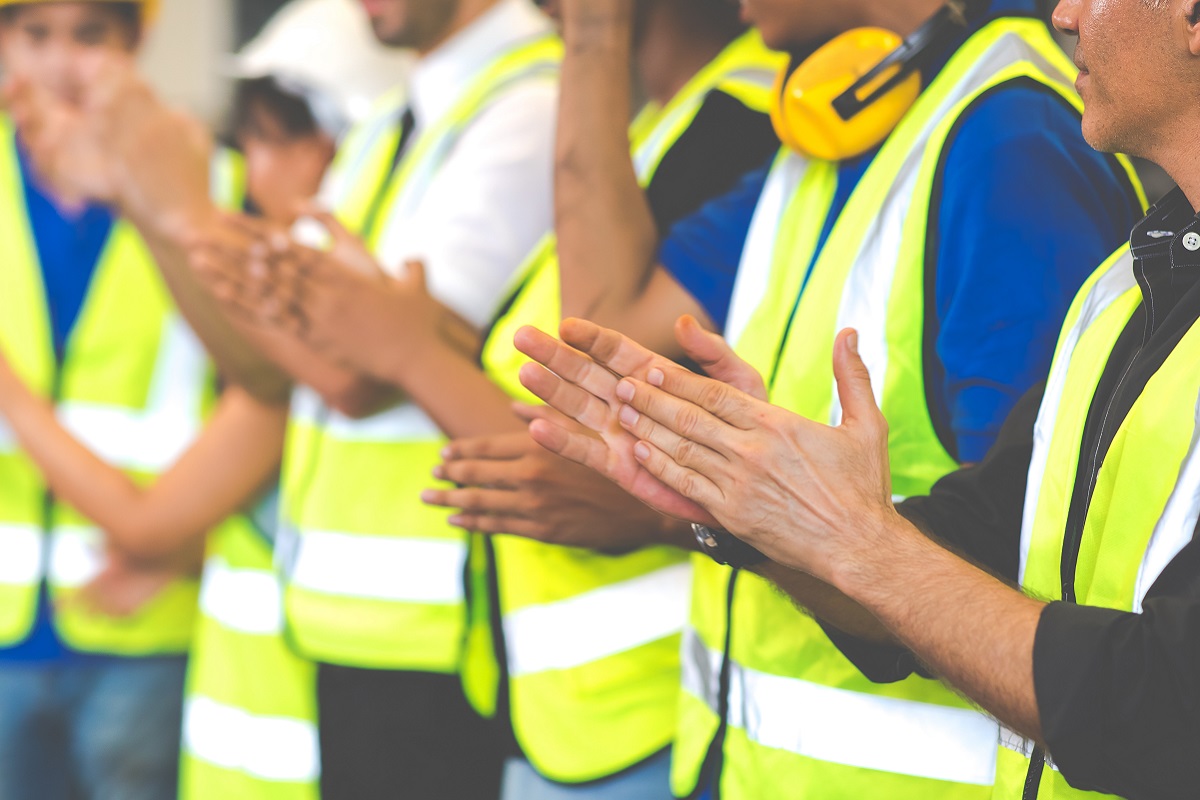 The true cornerstone of your landscaping business is the group of employees who work alongside you day-in and day-out. It's no secret that the industry is suffering with a massive labor shortage. It's also well known that people stay in workplaces that make them feel appreciated. Retaining your team is more important now than it has ever been before. Take the opportunity at the end of the year to boost morale among your staff.  A little gratitude and some well-chosen rewards go a long way in making your team feel valued. Need some ideas on how to show appreciation to your landscaping employees? We've put a list together below!
Time Off and Bonuses
Time Off from your Landscaping Business
This is a classic and for good reason! Your landscaping employees see you for at least 40 hours a week. As good as you look, what they really want is to spend time with their loved ones.
Time off benefits your landscaping business in two ways: it keeps workers from burning out and it promotes employee retention. Your team has gone above and beyond for you all year. They need time to rest and recharge if you want them to continue giving their all.  Studies show that employee productivity improves by 31% when people are given a break and return to work in a positive mind-frame.
Furthermore, data links time off with employee retention. Employee's report being happier in workplaces that encourage time off. As a result, a happy employee is an employee who stays on the team.
Bonuses
Bonuses definitely increase productivity. Your high performers are likely to already have a bonus structure built into their salary, but we're not talking about a quota-based extra. For the sake of showing your landscaping employees your appreciation, this bonus should be its own reward.
All employees are valuable to your landscaping business. A freely given bonus will remind the team that they are important to the grand scheme of your company. That little boost will increase their morale and sense of belonging to the company. Consequently, next year's performance may be positively impacted.
In the end, if you can't do both, make it a priority to give your landscaping employees either time or money to show them appreciation. A little goes a long way — a day or two off, a modest sum — whatever is most realistic for your landscaping business.
Performance Awards for Landscaping – Your Way
 If you want to earn a "World's Best Boss" mug, you might have to start the trend with personalized awards. Performance awards are a fun way to add that feel-good factor to the end of year gifts.
You're probably organizing a holiday meal for your team. Amplify the benefits by turning this into a team-building activity where you give out creative awards. You know your landscaping employees the best, so make this as serious or as silly as you want!
Consider using:
Awards focused on nicknames or creative wordplay. Keep things light and fun so that the laughs are shared and at no one's expense.

Hurricane for the employee who runs the leaf-blower.
Smooth Operator for your best operations manager.
Awards based on qualities that your team displayed. Use this time to reminisce about the challenges you faced and overcame with your team.

Fastest Estimator for the person who managed to complete an important last-minute bid.
Best Problem Solver for the employee who took initiative and solved an issue with a client.
Dynamic Duo for members of the team who demonstrated the best teamwork or collaboration.
Awards don't have to be actual trophies. They can be company branded items (we'll talk about swag below), gift cards, or something as simple as a certificate with the award name printed on it.
Plan a Company Retreat for your Landscaping Employees
There are a few rules to this one:
The first rule of planning a company outing is that you do not have rules for a company outing (yes, we see the irony here).
The second rule is to give your employees the option to skip it! It sounds counterproductive; however, this isn't meant to be another task in your employee's job description. Get a sense of what your team genuinely enjoys and build an outing around that.
Last but not least, make it a family affair! Familial involvement impacts retention. In direct regards to the landscaping company retreat, broadening the guest list allows more employees to join in since they don't have to sacrifice time with their spouse and kids.
Gifts and Swag Bags
This is a tough one. Gifts may be hard to get right as they can easily be underwhelming, but a good gift leaves a lasting impression.
Start by polling your team to get a sense of what they'd consider a good gift. Does everyone really want a nice mug to take out on jobs? More hats for when they're out in the sun?
Your strongest impulse is to go with items customized with your landscaping business' logo. But it's better to include personalization that goes beyond that. For example, you could make it in the style of your favorite football team with the name and number at the back! A side benefit would be all the brownie points you can score on social media by posting your crew wearing their swag. Another idea could be to make a calendar that features your team. Alternate the photos between fun moments and serious ones that showcase impressive jobs that you completed together.
Coupons and Subscriptions
Modern problems require modern solutions. You may not always have enough budget planned to give great gifts or fancy bonuses – consider giving coupons or subscriptions!
Your landscaping employees are guaranteed to enjoy a 12-month subscription to Netflix, Hulu, Amazon Prime, or another streaming service. Maybe even give out gift cards to meal delivery services like UberEats or DoorDash.
Gift coupons don't always have to be from big box stores however. Does everyone always stop at the pizza place next-door for lunch, or visit the same retailer for work clothes? Approach these local businesses for discount opportunities for your team. You can make the holiday shopping a little more interesting by arranging 15-20% discounts on routine purchases they make.
In the end, appreciation should be an ongoing activity in your landscaping business, and not something that happens once a year during the holidays. Every journey begins with a single step, so consider this your cue to start a full appreciation program for your landscaping employees!
***
Trying to find ways to motivate your employees? Check out our post on the strategies of NFL-winning teams.