3 Strategy Questions to Build Your Landscaping Business Plan for 2022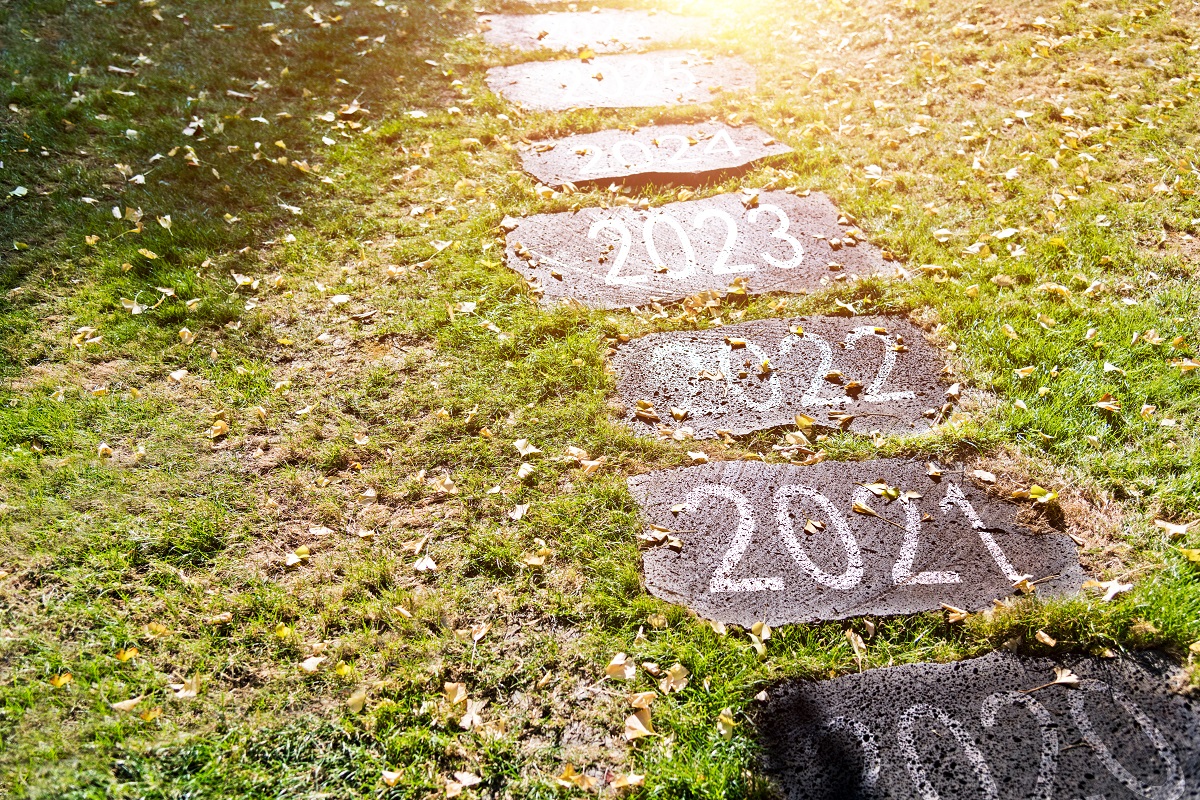 The unofficial landscaping trend of 2021 was a shortage in plants and labor coupled with a surge in demand. This bottleneck made landscaping business plans for 2021 irrelevant for many contractors across Canada and the United States. Shortages are here to stay for the time being. And for better or for worse, landscaping demand will continue to rise with the upcoming federal Infrastructure bill in the US, and Canada's already approved federal spending plan. Now is the time to review the wins and losses of the current year and build your best strategy for the next one. Here are three strategy questions you should ask yourself to build a risk-free landscaping business plan for 2022:
How Did Your Last Business Plan Perform? 
The first step in building a landscaping company business plan is to see where you are and where you'll be at the end of this year. Take an objective look at your landscaping company's performance throughout the past twelve months. Surely you had goals for 2021.
There are two ways to consider where you currently stand:
Performance Analysis Based on Each Department
You expect a certain quota to be met by your sales team. Did they meet it?
You want your operations team to complete the landscaping projects within a given budget. How did they do?
If you have dedicated crews for lawn maintenance and installations, did they meet their annual targets?
Performance Analysis Based on the Time of Year
What was your annual goal? Are you on track?
Which quarters met the budget and which came short?
Once you've put some solid figures down, you can see how closely your team followed your landscaping business plan. Now you're ready to discover where things went off track.
How Can You Build on the Results of Your Previous Plan?  
The second step in your landscaping company business plan is to take a deep dive into what helped you achieve your goals or what blocked your progress. Based on what you find out, you can set course for the next year.
For example, if you're already on track to achieve your plan for this year – great! Maybe you can set a steeper target for the next year. If not, then it's back to the planning mode and finding out exactly what needs to be fixed.
Again, you can approach this in two ways:
Things You Control
Look for patterns between every landscaping job that went wrong or that went over budget. Pinpoint your team's weak spots. Are there are frequent estimation errors? Does the handoff process between sales and operations need refinement? Are you overpaying for supplies? Are your job costs constantly coming in over budget?
Internally, you have control of your processes, your team structure and your costs. These are good problems because the power to fix them lies with you.
Things out of your control (supply, unexpected changes, trends)
Unfortunately, not everything can be fixed when it comes to external factors that still affect your business. In 2021, many landscapers experienced plant supply shortages, and maybe you were one of them. Perhaps the DIY landscaping trend hit your region especially hard and your client base dropped. There are a number of unexpected changes that could have affected your landscaping business.
Have you figured out all the external factors that stopped you from achieving your business plan goals? If you have, then we're ready to tackle the last element of your business plan.
What Common Challenges Should You Consider?
Finally, you're ready to tackle your landscaping company business plan for 2022. At this point, you've looked at what worked for you, and where you need to improve. It's time to put your analysis into action and set up achievable objectives for the new year.
You can take advantage of the business slowing down for the holiday break to implement new solutions or make long term changes.
Need a place to start? Here are some common challenges for each part of your business:
Perhaps your crew made costly mistakes that could have been avoided. Maybe the pandemic affected your standard operations and you're looking to pivot your business specialty. Either way, training is essential.
Meet with your managers or department leads and break down when and how to give company-wide tune-ups. Success is inevitable when your landscaping team is all on the same page. 
Marketing: Need a clean-up of your website or social media?
A strong presence on social media is crucial in this day and age. Organize a spruce-up or overhaul of your website and social media platforms. Create a solid social media marketing plan to attract landscaping projects in 2022.
A good online presence takes some time to curate, so start now instead of waiting for the new year.
Sales: Bids on the backburner?
It happens to everyone: you focus on jobs that need your immediate attention and leave aside business development.
Your landscaping business plan for 2022 should prioritize a healthy balance between successfully executing your existing jobs and winning new contracts. Try to carve out time to create an organizational process that's realistic and that works for your crew.
Operations: Equipment upgrade? New Software?
Time for new mowers, new trucks, even new software? Your landscaping employees have been working from muscle memory though, so keep the learning curve in mind.
Updated tools make daily tasks easier, but the benefits aren't always instant. It's why you should factor in time to allow everyone to familiarize themselves with the new equipment or software.
Sourcing Management: Plant sourcing woes?
Plant shortages were one of the biggest challenges in 2021. Whether you want to make new supplier connections or consider a one-stop shop solution like GoMaterials, the beginning of the year can be a great time to explore.
All in all, map out your landscaping company business plans for the year, for the half-year, and even for each quarter! Track your progress as you go and adjust your methods if things aren't working out. Set your landscaping business for success in 2022.
***
Is sales your top priority for the next year? Check out these five tips from GoMaterials CRO to boost your business in 2022.