8 Real Landscaping Designs that Look Like Star Wars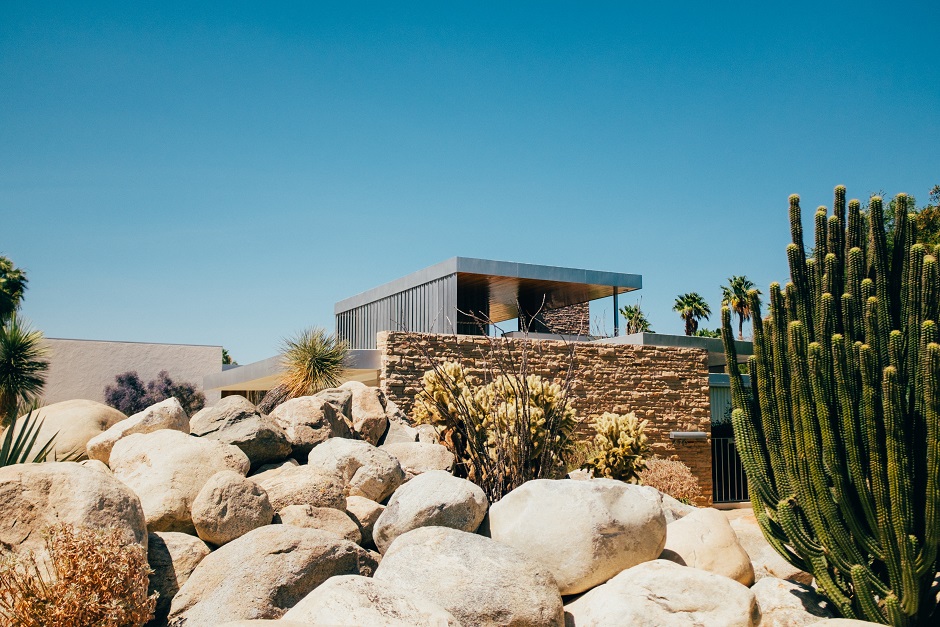 Happy Star Wars Day — May the Fourth be with you! This fun take on the famous phrase is celebrated every year by fans of the science fiction movie franchise. But one of the many factors that made the Star Wars films so popular is its many worlds. Each one has its own distinctive landscape design. Fans of the Star Wars movies will enjoy these eight real buildings or landscaping designs that remind us of the Star Wars worlds.
If you're looking for some landscaping ideas, prepare to be inspired.
Marin County Civic Center – San Rafael, California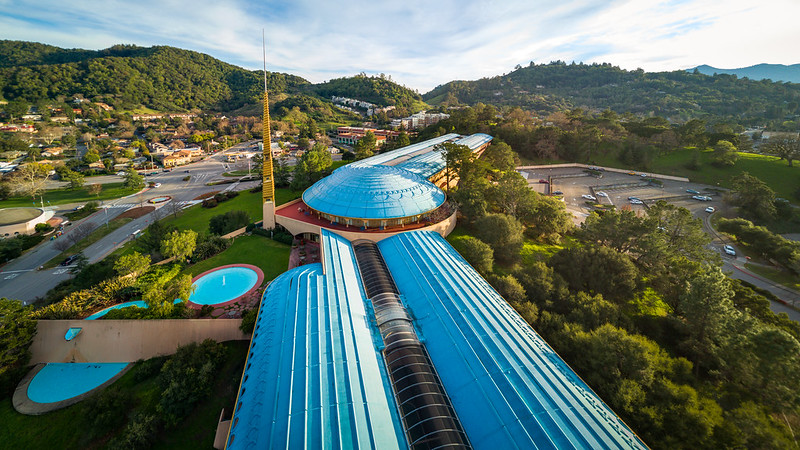 Star Wars Landscape Match: Palace of Naboo
The Marin County Civic Center was designed by the iconic architect Frank Lloyd Wright. Completed in 1962, its design inspired Star Wars creator George Lucas, when he created the planet Naboo. Lucas grew up in Modesto, California near Marin County. 
Kaufmann House – Desert Landscaping Designs of Tatooine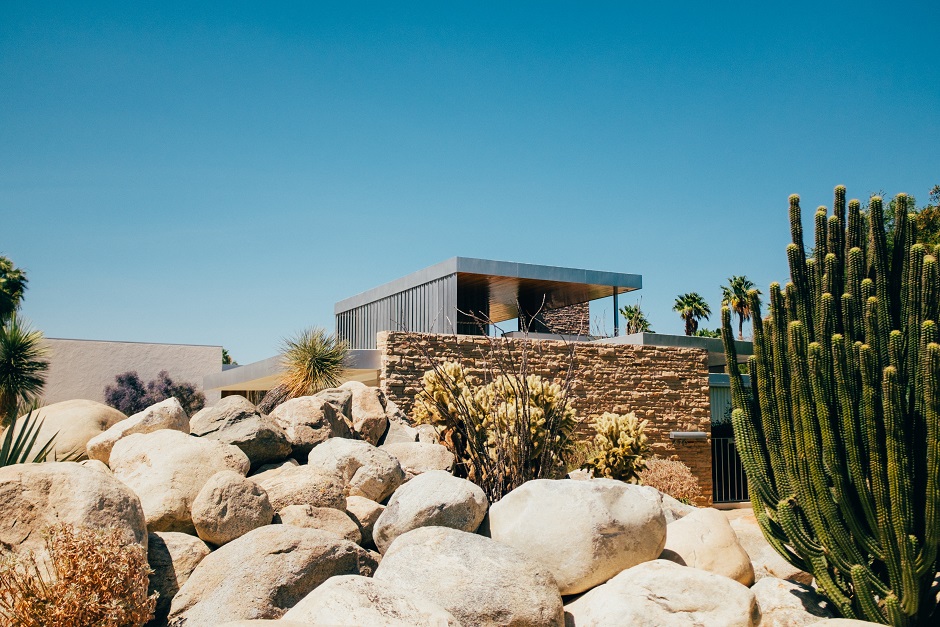 Star Wars Landscape Match: Tatooine
The Kaufmann Desert House is one of many places in the US Southwest that bring the desert planet of Tatooine to mind. The house is in Palm Springs, a booming resort and retirement community in the Coachella Desert. The house is made of sandstone and was designed in 1946 by architect Richard Neutra. Former owners of the house include department store tycoon Edgar J. Kaufmann, Sr., and singer Barry Manilow. 
Portland Japanese Garden – Oregon

Star Wars Landscaping Design Match: Forests of Dagobah
This 2020 American Society of Landscape Architects (ASLA) award-winning project resembles the rainforest planet Dagobah, where Luke Skywalker received his training. It was designed by the renowned architect, Kengo Kuma and blends sustainable building principles with modern Japanese garden design. 
The SteelStacks Arts + Cultural Campus – Steampunk Landscaping Designs of Jakku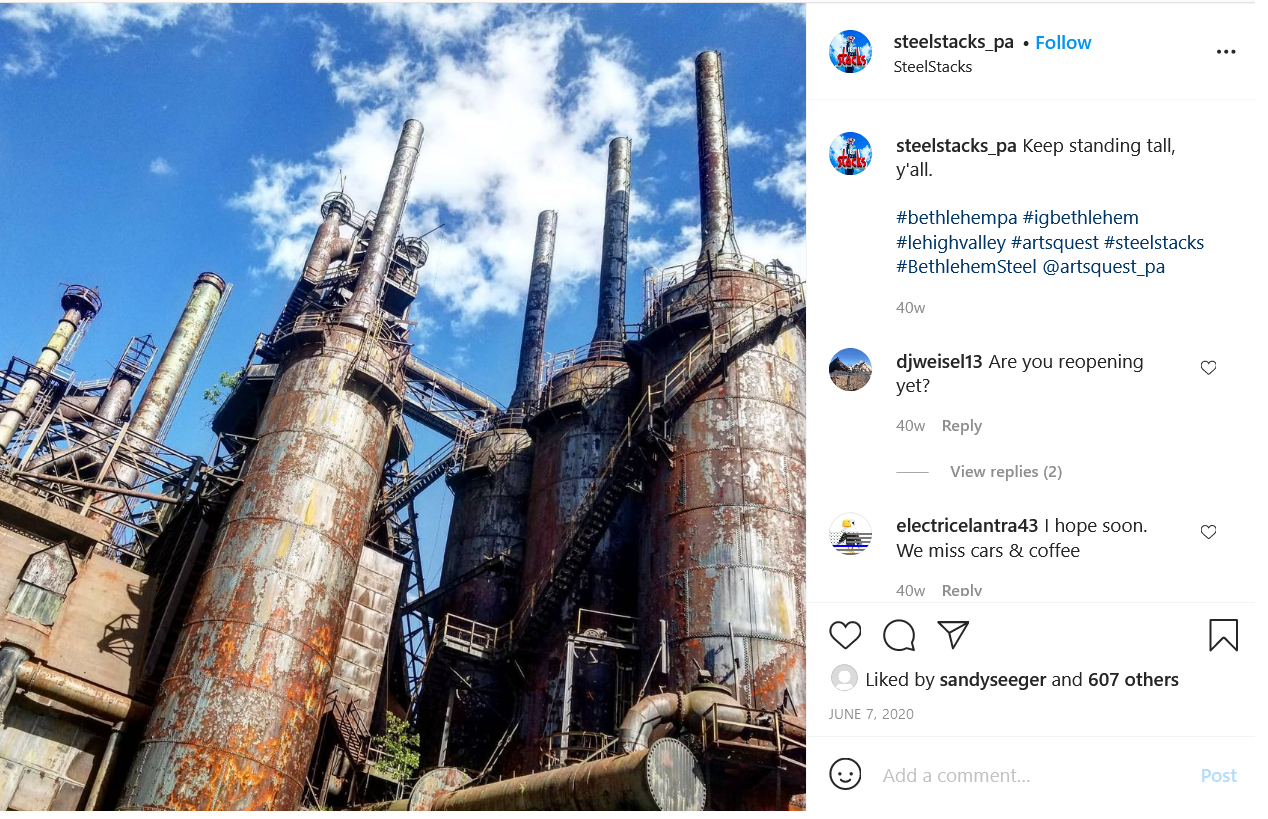 Star Wars Landscape Match:  Jakku
This 2017 ASLA award-winning project was commissioned by the Redevelopment Authority of the City of Bethlehem. Star Wars fans will be reminded of the steampunk look of Jakku. The project turned an abandoned industrial site into an arts and entertainment facility, paying tribute to Bethlehem's history as a steelmaking town.
Landscaping Designs of Ewoks – Garven Woodland Gardens, Arkansas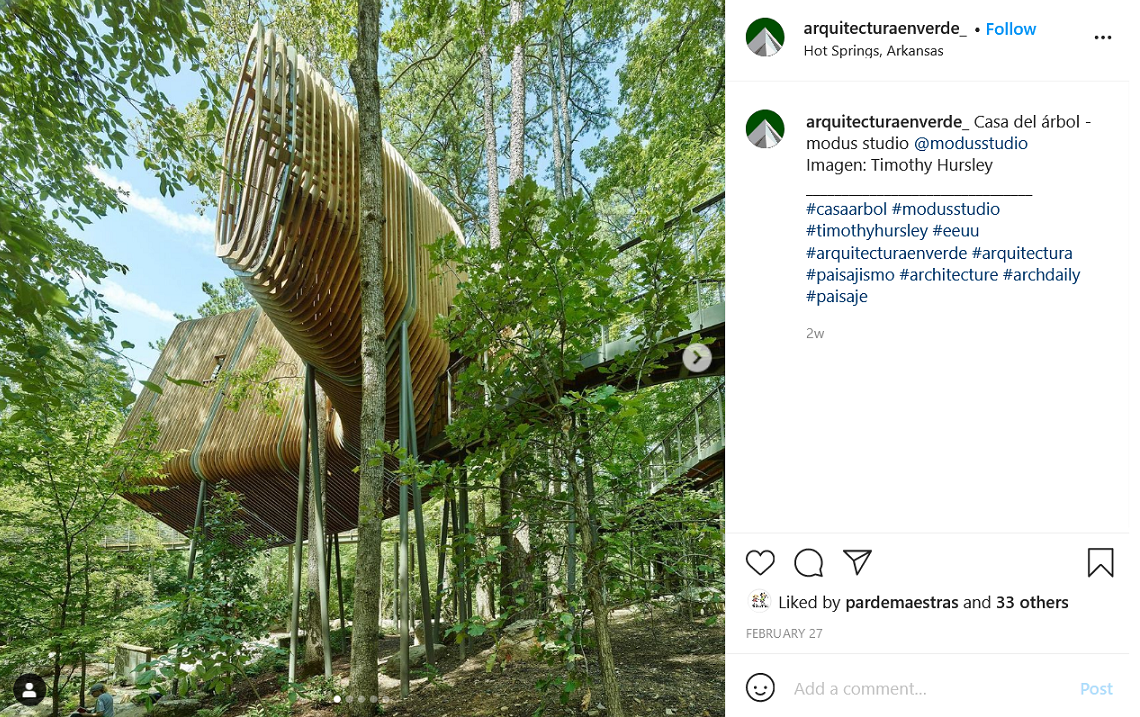 Star Wars Landscape Match: Endor
This floating treehouse at the University of Arkansas' botanical garden, won a 2018 ASLA award. The treehouse resembles the tree dwellings of the Ewoks and was designed by Modus Studio. This type of landscape design is made to blend in with the surrounding woods and to bring children toward natural settings.
Las Grutas Tolantongo – Resembling Landscaping Designs of Naboo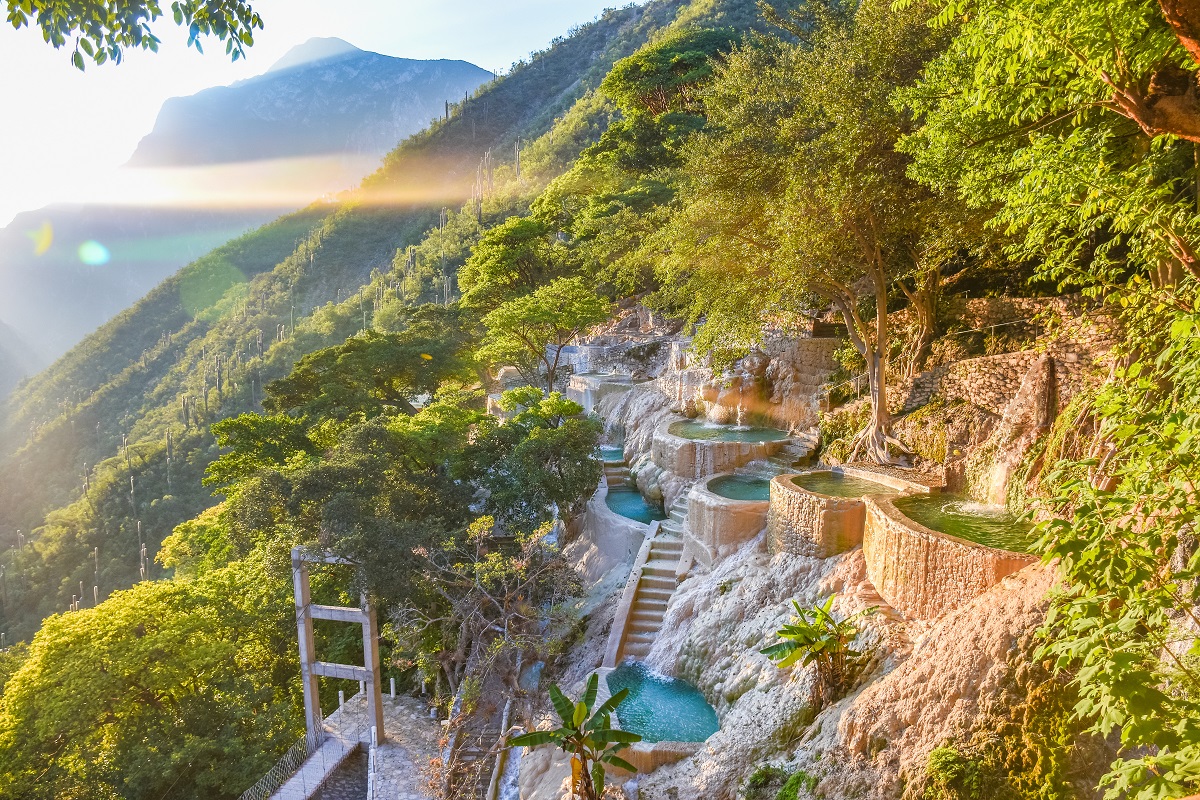 Star Wars Landscape Match: Naboo 
Los Grutas Tolantongo is a natural hot spring in Mexico that has been converted into a luxury resort location. The pools of naturally heated mineral water are built into the side of a cliff. The springs were first discovered in 1975 and have since attracted thousands of people annually who partake of its soothing waters. The resort resembles palatial landscape designs similar to those that might be found on Naboo.
Fogo Island Inn – the Rocky Landscape of Ahch To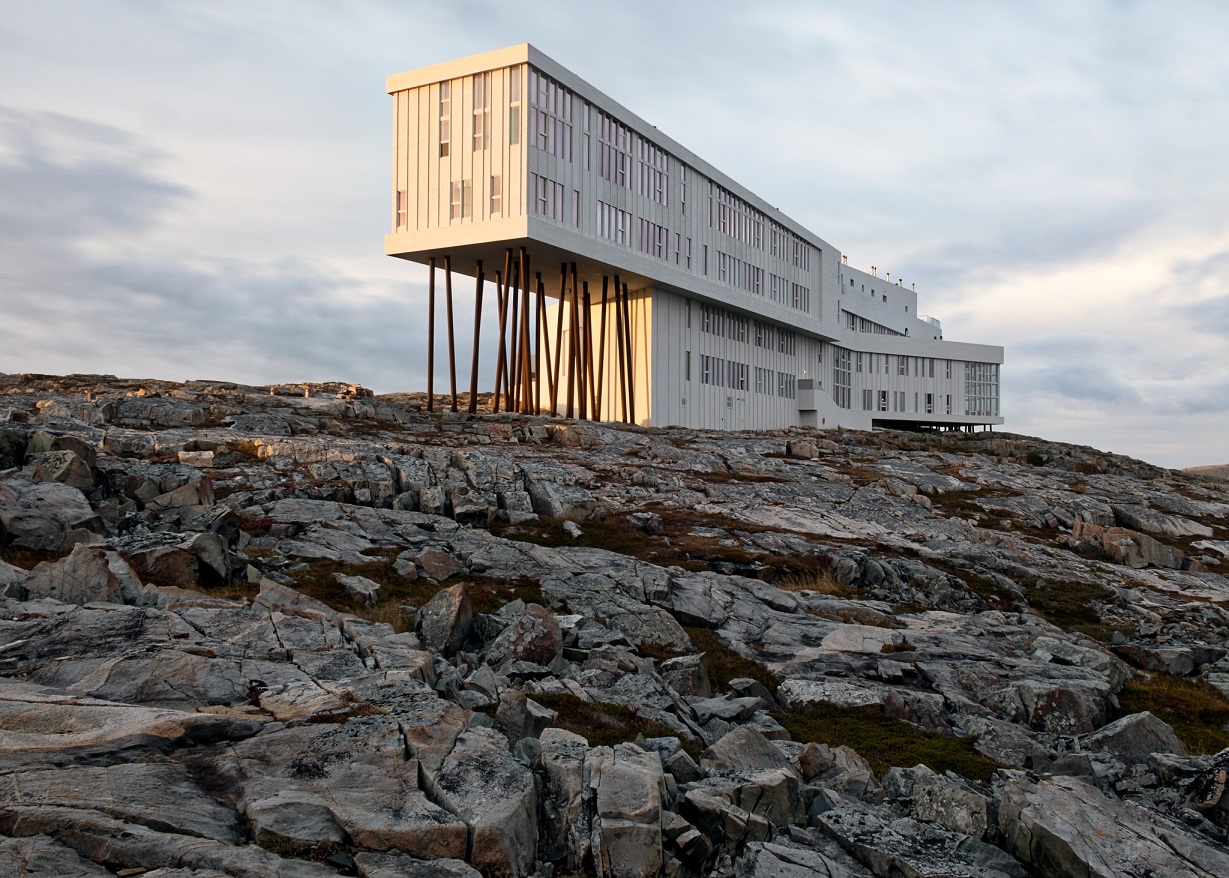 Star Wars Landscape Match: Ahch-to, Where Luke Trains Rey  
The Fogo Island Inn, on an island on the northern tip of Newfoundland, was designed by Newfoundland-born architect Todd Saunders. The natural landscape of Fogo Island is very similar to the Star Wars planet, Ahch-To, where Luke Skywalker took refuge. The design is based on the 400-year-old vernacular tradition of creating seemingly temporary, although ultimately permanent, structures.
Alkira, a House Shaped like the Millennium Falcon – Queensland, Australia
Last, but not least, this brutalist design masterpiece in the Daintree Forest in Queensland, Australia, is shaped like the Millennium Falcon. The house was designed by Australian architect Charles Wright, who has won numerous awards for his groundbreaking work.
**
What do you think about these landscaping designs? If you liked them, you would also enjoy reading our post on '8 award-winning landscape designs'. Subscribe to our blog and newsletter to get these amazing stories right in your inbox!