COVID-19 Guidelines for the Landscaping Industry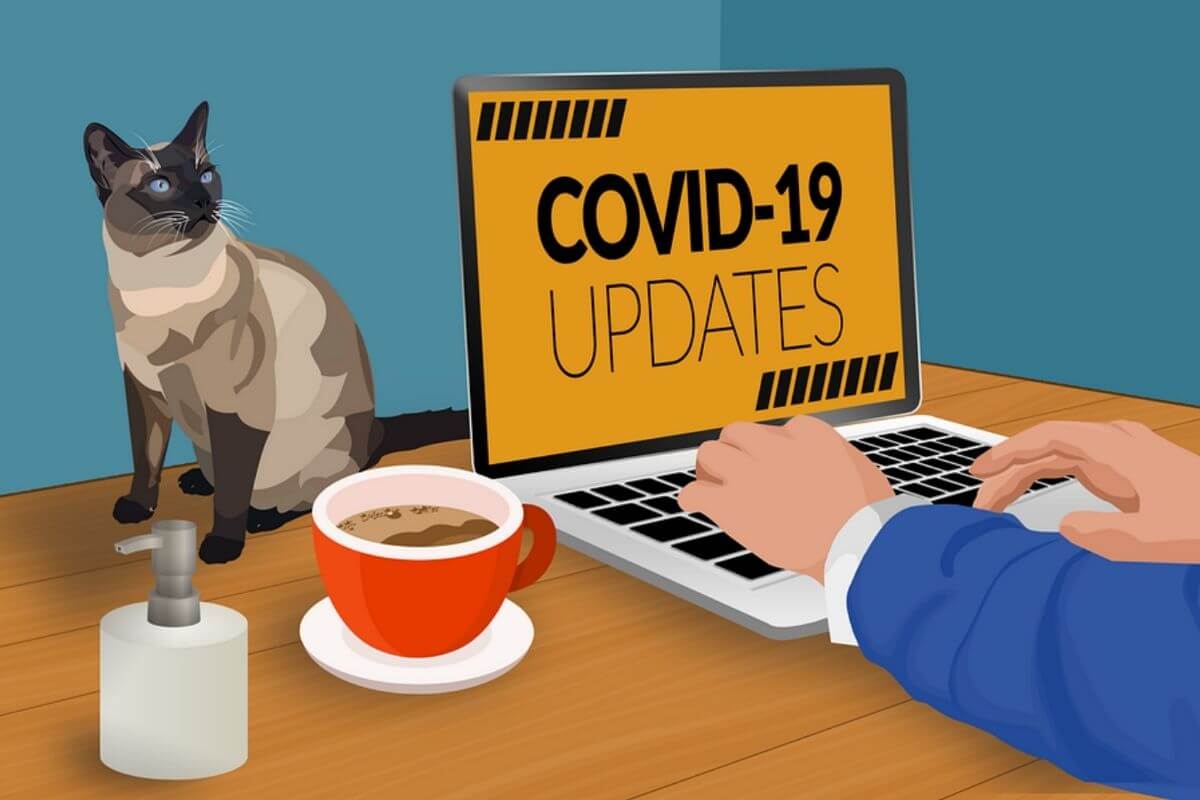 On March 11th, 2020, the World Health Organization (WHO) officially declared coronavirus disease (COVID-19) a pandemic. Therefore, you must prepare your business for the inevitable impact of COVID-19 on the landscaping industry. This blog post will help you with immediate solutions and guidelines to help you weather the storm.
Keeping Employees Safe
Openly communicate your plans and policies with your employees so that they know what to expect. Fear of the unknown is at an all-time high right now. Therefore, employers should be proactive about creating a plan and communicating that plan to employees ASAP. If you have not sent an official company email to employees about how the company intends to handle COVID-19, now is the time.
Easy COVID-19 solutions for the landscaping industry:

Enact a work from home policy.
Encourage video chat meetings over in-person meetings.
Cancel or postpone all non-essential business travel.
Provide employees with links to resources on how to take care of their mental and physical well-being during this time.
Make sure all employees displaying cold or flu symptoms stay at home.
Outline the preventative measures being taken at the office, if working from home is not an option:

maintaining 6 feet between employees
offering hand sanitizer to employees
increasing the cleaning of all spaces
ensuring that employees who've recently travelled self-isolate at home
Ongoing and Delayed Projects
While there's not much that can be done about cancellations, here are some ideas to help increase your cash flow right now:
Provide a discount to clients who pay upfront for future projects.
Cut costs by delaying hiring, marketing expenses, office renovations, etc.
Call your suppliers to postpone payables. They're likely to understand the situation and may be able to come up with a payment plan for you.
To avoid layoffs, consider negotiating pay cuts with your full-time staff for a few months.
If layoffs are necessary, or if you have employees that are temporarily out of work, provide them with the information and documents needed to apply for EI benefits or unemployment benefits.
COVID-19 safety precautions while completing a job for the landscaping industry:
Minimize staff so that a safe distance of 6 feet can be maintained between them.
Set up a hand-washing station and ask all employees to wash their hands every 30 minutes.
Don't let anyone work without an N95 respirator mask.
Provide employees with personal thermometers to check their temperature every morning. They should also monitor their health throughout the day.
Send home any employee displaying symptoms of a cold or flu immediately.
Keep your clients informed about the measures you're taking against COVID-19 and how the pandemic might affect your work. Send an email to your customers, just like the one you sent out to your employees.
If you're worried about completing a project with strict deadlines, you may be able to claim the "Force Majeure" clause in the event that you need to stop or delay work. Keep track of all efforts being made to keep the project on schedule as proof that the stoppage or delay was out of your control.
Landscaping Industry Supply Chain Disruptions Caused by COVID-19
As you're probably already aware, many plant suppliers rely on foreign workers programs with countries like Mexico to help with various tasks, such as digging, planting, harvesting, shipping, etc. With North American leaders shutting down their borders to foreigners, many businesses are suddenly understaffed and unable to continue their operations as usual.
While some suppliers are using local labour to fill in the gap, some plant nurseries are shutting down altogether for the safety of their employees. To avoid any surprises, you should contact your plant suppliers to see exactly how they're affected by COVID-19. The sooner you do this, the sooner you can search for alternatives for your plant supply needs.
Remember, we're all in this together and we must work together to minimize the Coronavirus impact on businesses as much as possible. Make sure to reach out for help and provide your employees and community with unwavering support during these trying times.
Helpful COVID-19 Resources Related to the Landscaping Industry
1. Landscape Association Resources:
National Association of Landscape Professionals
Florida Nurseries, Growers & Landscape Association
New Jersey Landscape Contractors Association
Landscape Ontario
2. Government Aid & Resources:
Government of Canada – Support for Canadians & Businesses
Government of Canada – Coronavirus Disease Benefits & Services
U.S. Small Business Administration – Coronavirus Guidance & Loan Resources
U.S.A Government – Response to Coronavirus
3. Business-Related Resources:
Business Implications
Effective Leadership in Response to the Coronavirus & for Future Challenges
Communicating with External Audiences
Managing Temporary Foreign Workers
4. Daily Updates – The Number & Spread of COVID-19 Cases:
Canada – COVID-19
United States – COVID-19
For more information on the COVID-19 impacts on landscaping companies, check out our more recent landscaping blog post.