Best Landscaping Software for Project Management in 2021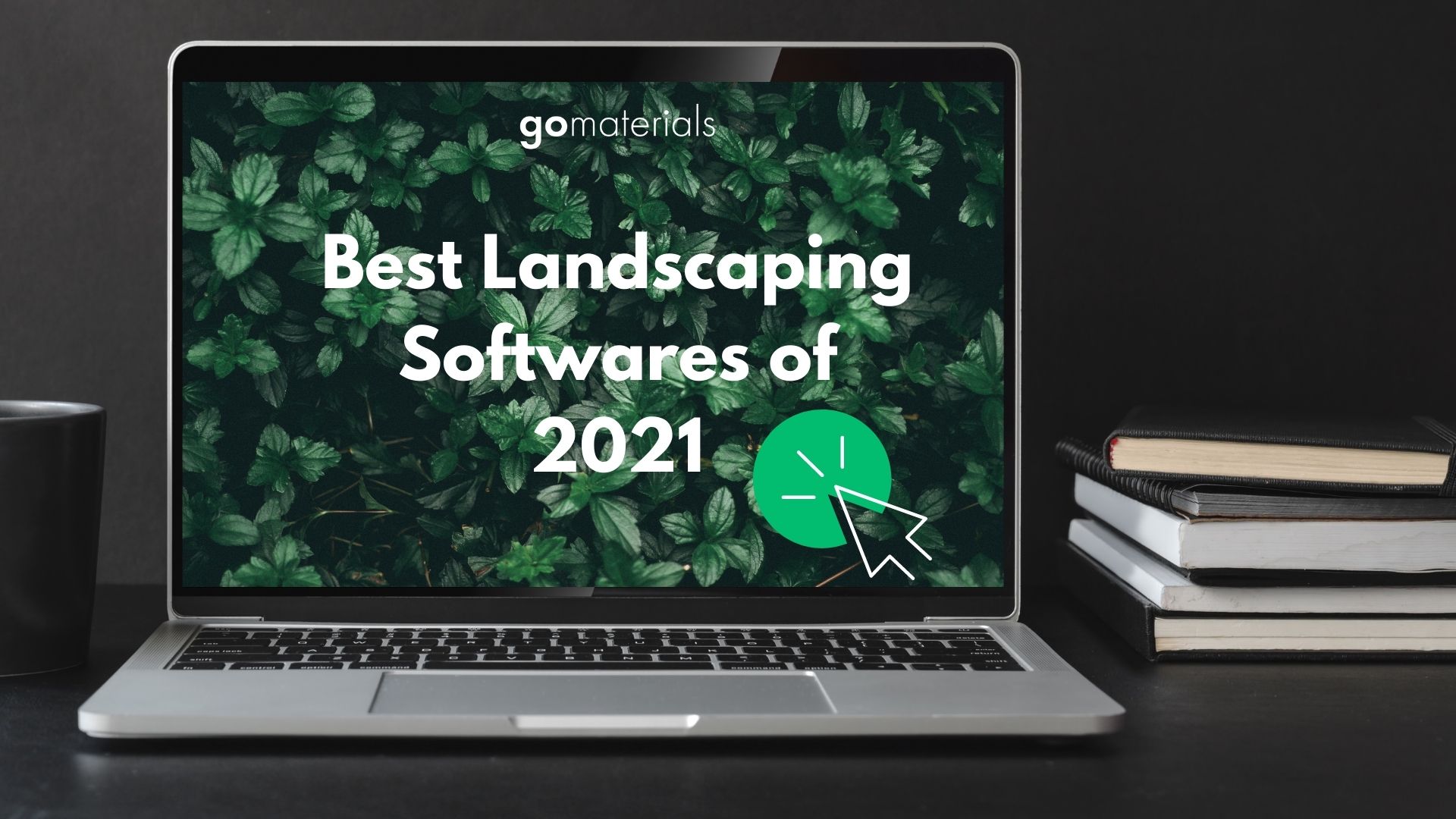 In 2020, the unprecedented global pandemic halted countless projects for the landscaping industry. The beauty of the word "postponed", however, means we anticipate a surge of work this spring. With more work comes a need for greater efficiency at every level of your business. In 2019, we compiled a list of the top 8 landscaping software options for project management in the market. We're back and we're here to tell you where these softwares stand and which one you need to improve your bottom line in 2021!
Landscape Management Network (LMN)
Then:
?  No Client Communication
In our last round-up, LMN didn't have customer communication options within the platform. It was otherwise a total powerhouse, one of the most comprehensive softwares on the market.
Now:
✅  Integrated Client Communication
LMN released a new update in November 2020:
You asked and they answered. Clients can request services directly from their portal, accept proposals, sign confirmations, and pay directly online.
This version refines profit and labor estimates. Keeping tabs on which of your jobs are the most profitable and which are the most time-consuming means honing in on money and energy wasters.
Upgraded functionality of multiple features such as equipment tracking to better manage assets.
Is This the Landscaping Software for You?
This is a great "Large Business" option. The software is super comprehensive and shines when used simultaneously by different employee levels.
Jobber
Then:
? No Way to Estimate the Final Job Cost
When we last evaluated it, Jobber did not estimate the final job cost. It was the "everyman's" landscape management software option thanks to the super-intuitive user interface. As a user, you also benefit from multiple add-on features like automating time-consuming operations or managing your marketing plan.
Now:
?  Still No Estimating
Jobber released an update in September 2020:
Still no option to estimate final job costs.
New quoting features up-sell to clients by allowing them to choose add-ons or tiered pre-built packages when they go on their client portal. Features like these can increase revenue by as much as 35%.
Consumer financing option coming soon for clients who want to pay in instalments. This is a clever option to offer in a post-pandemic financial landscape.
Is This the Landscaping Software for You?
This is a great "Small Business" option. The focus is on optimizing tasks so you don't need to hire extra staff. A single user can efficiently move from the initial client service request, build the quote, perform the work and then have the client sign and pay all on the spot.
ServiceBridge (Now GPS Insight)
Then:
? No Customer Support
?  Client Communication Unavailable
?  Budgeting Unavailable
The software provided good solutions for small businesses, but the lack of customer support did not go unnoticed.
Now:
✅  Customer Support Included
✅  Client Communication Included
?  Budgeting Still Unavailable
In what is one of the bigger changes from then and now on our list, GPS Insight acquired ServiceBridge in January 2020! This acquisition brings together GPS Insight's innovative platform and ServiceBridge's project management know-how.
They offer multiple customer support options through their portal: videos, guides, documentation, troubleshooting, phone line, etc.
Client communication is now integrated into the software via text, email, and phone calls that share technician ETAs. Clients can also access detailed work documentation on the platform.
Technicians can easily operate the app on location.
Is This the Landscaping Software for You?
This is a great "Small Business" option. They offer a simple and efficient workflow between all levels of a company's operations.
mHelpDesk
Then:
?  Lack of Budgeting Feature
Their customer support and their directory of documents, guides, and best practices is a highlight. In addition, mHelpDesk's offline mode allows you to keep working even when you have little or no internet connection. The app syncs the data into the software once it reconnects to the internet.
Now:
?  Still Doesn't Have Budgeting
No recent software overhaul means any significant bugs have surely been fixed since their update in 2019.
Is This the Landscaping Software for You?
This is a great "Small Business" option. The focus is on helping you transition onto a software system. This is key for a company that has not invested in landscape management software yet and does not know where to start.
Arborgold
Then:
?  No Payments
?  No Staff Tracking
Arborgold is made to grow with your business. The interface is simple and straightforward, but the software does not compromise on substance. A big emphasis is on tracking actual vs planned job information so that you can have a clear view every step of the way. A notable weak spot is the lack of staff tracking in a system that is so keen on information accuracy.
Now:
✅  Includes Payments
✅  Includes Staff Tracking
 Arborgold released an update in August 2020:
The software integrates credit card and epay options.
With GPS staff tracking, management can differentiate actual vs. estimated work hours.
The crew can clock-in and clock-out and report job-related issues in real-time.
Is This the Landscaping Software for You?
This is a great "Large Business" option. With this landscape management software's comprehensive UI, you can plan and track detailed financial information for large scale projects.
Service Autopilot
Then:
?  Budgeting Unavailable
"Automations" are a focal point for this software. Tasks like invoicing, client follow-up, or marketing require a fraction of the manpower with this feature.
Now:
 ?  Still Has No Budgeting
Service Autopilot released a massive update in February 2020:
A ticketing system now filters and sorts jobs, notes, quotes, etc., by topic.
The developers listened to client feedback and simplified areas that were confusing to navigate.
Is This the Landscaping Software for You?
This is a great "Small Business" option. Automations can replace the need for extra office hands if they're set up correctly.
Service M8
Then:
?  Estimating Unavailable
The app that accompanies the software really stands out. Users can see a job through from beginning to end all via the app on their phone or tablet.
Now:
✅  Includes Estimating
ServiceM8 released a big update in October 2020:
The system prevents over-estimating profit when the back-end costs of material or labour items have not been input properly.
The "Job Costing" feature tracks time spent working on jobs and counts it towards the administrative costs. This feature is smart enough to disregard "dead time" when the computer is left unattended.
This software quantifies the booking conversion rate from your website and social media platforms.
Is This the Landscaping Software for You?
This is a great "Small Business" option. The comprehensive app is great for small teams who are always on the go. Bonus points go to the booking conversion rate calculator that helps you pinpoint where to focus your marketing power.
Aspire
Then:
?  No Integrated Client Support
? No Integrated Client Communication
?  No Option for Payments
?  Lack of Staff Tracking
Aspire's platform has a great dashboard with a clean overview of operations. The drag-and-drop schedule function allows for a clean workflow through the different sections of the system.
Now:
✅  Includes Client Support
✅  Includes Client Communication
✅  Includes Payments
✅  Includes Staff Tracking
Aspire has big changes coming in 2021!
Users will receive support through guides, tutorials, and direct chatting.
Your clients can log into their portal to select service options, approve work, and even sign for orders.
Clients have been able to pay online since 2019, and adjustments to the system have improved the communication with accounting softwares.
GPS reporting and alerts for staff are an add-on option.
The "Snow Functionality" feature is improved in time for upcoming snow clearing trends.
Is This the Landscaping Software for You?
This is a great "Large Business" option. The software is super comprehensive and can really scale up your operation.
The new year is looking to be a busy one. Landscaping project management software is the tool you need to improve productivity, maximize your profits and enhance your client experience. Only you can determine which software is right for your team.
We've put together a round-up below.
Which is the Landscaping Software You Need in 2021?
Good with your hands, not with tech? → mHelpDesk or Service M8
Overworked lone-wolf? New kid on the block? → Jobber
Close-knit team? → GPS Insight
Techy and in a rush? → Service Autopilot
Little company, big dreams? → Arborgold
All the bells and whistles? → LMN
Dark Horse among the competition? → Aspire
***
What other software and other process optimization tools do you currently use in your landscaping business? Let us know in the comments !