7 Trending Plants for the 2018 Season

1) Buxus (Boxwood)
The Boxwood shrub is one of those plants that resists disease and bugs better than most. They grow slowly and they're typically small, but they're beloved for their versatility. In the summer, they enhance a garden in full bloom. But in the winter (in places you can garden in the winter), the Buxus becomes the centerpiece: a strong, green shrub that defines the character of your garden.
Fun fact: You can often use Boxwood plants to make chess pieces. The white pieces are made with natural, unstained boxwood, and the black pieces are darkened. Checkmate.
2) Calamagrostis 'Karl Foerster' (Feather Reed Grass)
The Calamagrostis is always one of the first plants to emerge in the spring and it requires little maintenance all year long as its blossoms change colour. Because of its height it stands out (literally) in any garden as its flowers stem to around five feet tall. Its namesake, Karl Foerster, was a German botanist in the early 20th century.
Accolades: This plant won the award for PPA Perennial Plant of the Year in 2001
3) Hemerocallis (Daylily)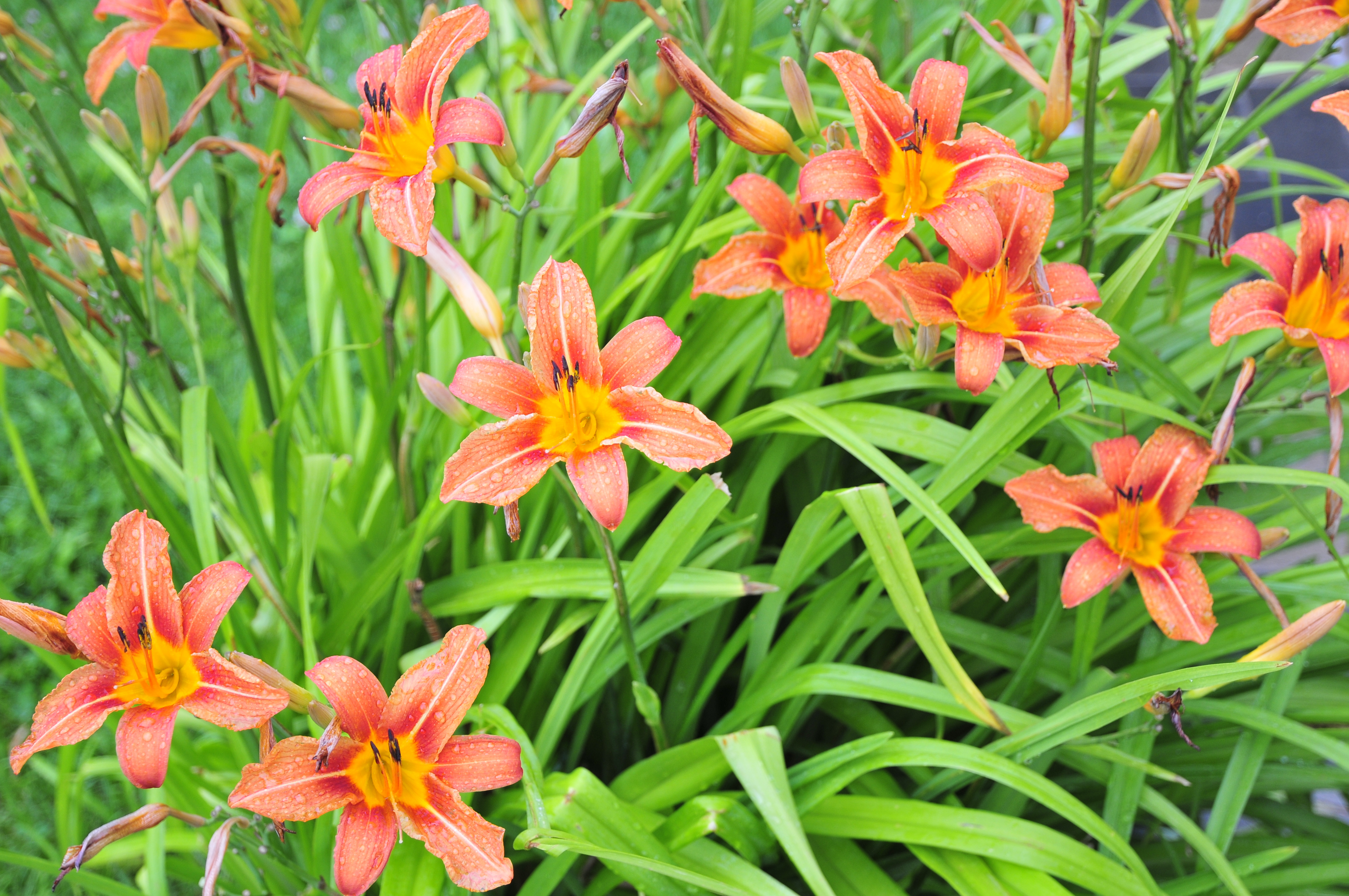 The Hemerocallis is one of the top perennials on the market. It's colorful, handles heat well, and requires little care, which is why it's garnered the title Perfect Perennial. Commonly known as the daylily, the Greek word Hemerocallis comes from the words "day" and "beautiful." That sounds about right!
Fun fact: Some of its flowers are edible. In fact, the Chinese use it in dishes like hot and sour soup, moo shu pork, and of course, daylily soup.
4) Gleditsia Triacanthos (Honey Locust)
The Honey Locust tree sheds and regains its leaves annually. Its wood is rot-resistant, helping it prosper in urban areas, even in climates with a nasty winter like Massachusetts and Ontario. The Gleditsia is easily crown-raised, which is why we love it as a to provide shade over a deck on a hot summer's day.
Fun fact: It's called the Honey Locust because of the sweet taste of its legume pulp, which you can ferment to make beer. Cheers!
5) Acer Palmatum (Japanese Maple)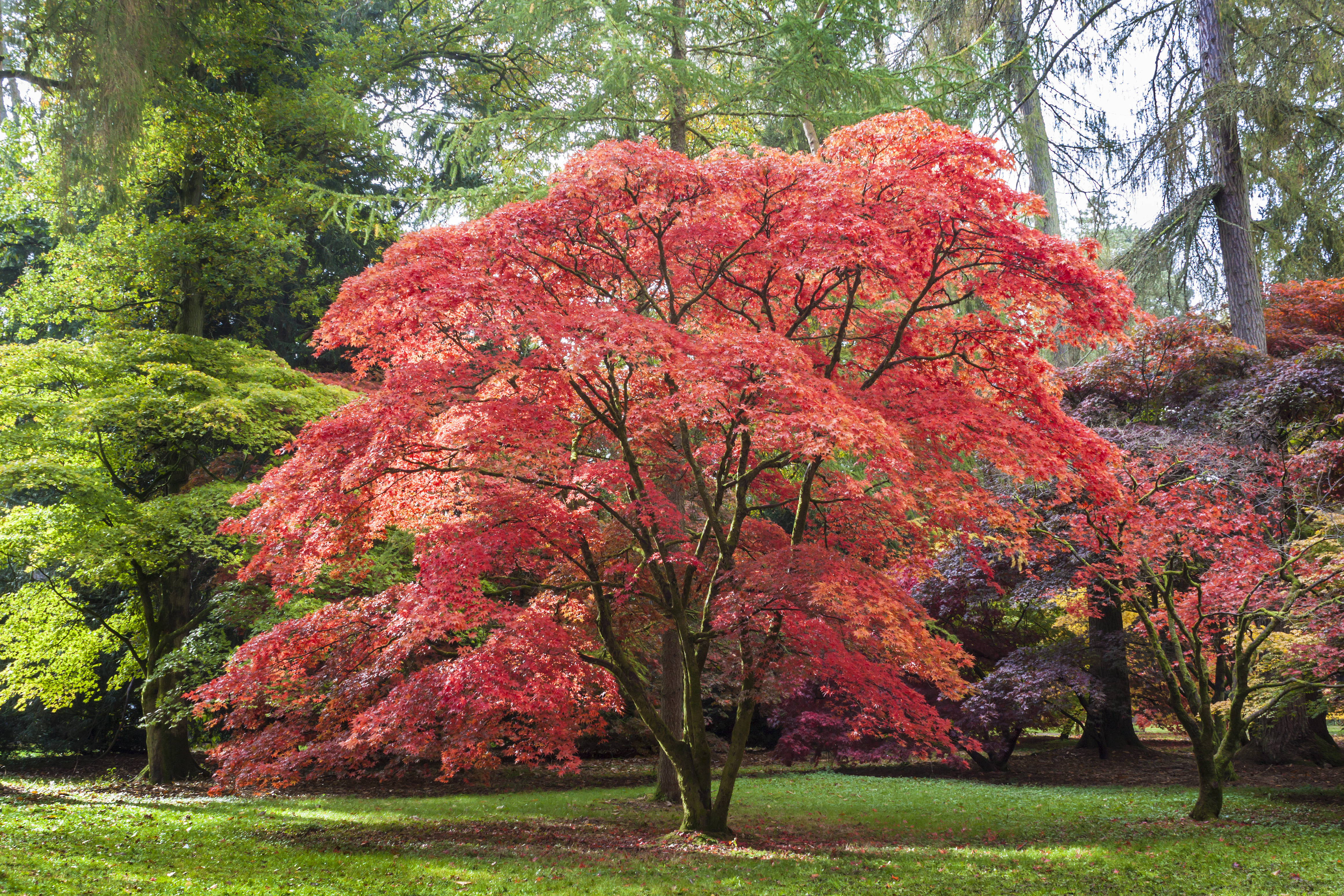 The Japanese Maple is probably your garden's main feature. We see them in many sizes and are typically dome-shaped, but it's the wide range of colours that amazes you about this tree. Red, orange, green, pink… you name it! They leaf out early in the season, so spring cold snaps are not friendly to the Acer.
Ideal for: Containers or small gardens
6) Lavandula (Lavender)
Lavandula, commonly known as lavender, is a recognized as easily by smell as by sight. The popular flower is a staple of gardens worldwide, and you can extract its oil to provide a refreshing scent to perfumes and lotions. Easily recognizable by its colour — lavender, of course — you can remove the plant's flowers for many uses: sprinkle them over a warm bath, freeze them in ice cubes for a summer sangria, or shower the bride with them at your next wedding.
Fun fact: Lavender oil has antiseptic and anti-inflammatory properties, making it an effective mosquito repellent.
7) Magnolia Grandiflora (Magnolia Tree)
If you're a fan of golf, early April means Masters season. Even for non-landscapers, golf's first major of the season brings to mind images of the famed Magnolia Tree, synonymous with America's south. Golfers play the Masters tournament annually at Augusta National Golf Club in Georgia. The club opened in 1933 and is built on the site of a former nursery. Its main driveway, called Magnolia Lane, is lined with 60 magnolia trees.
Hot tip: Magnolia tree bark is easily damaged by debris; when mowing the lawn around one, make sure to point your mower away from the tree.