What you Need to Know About Rinox Hardscaping Materials With VP, Bobby Correia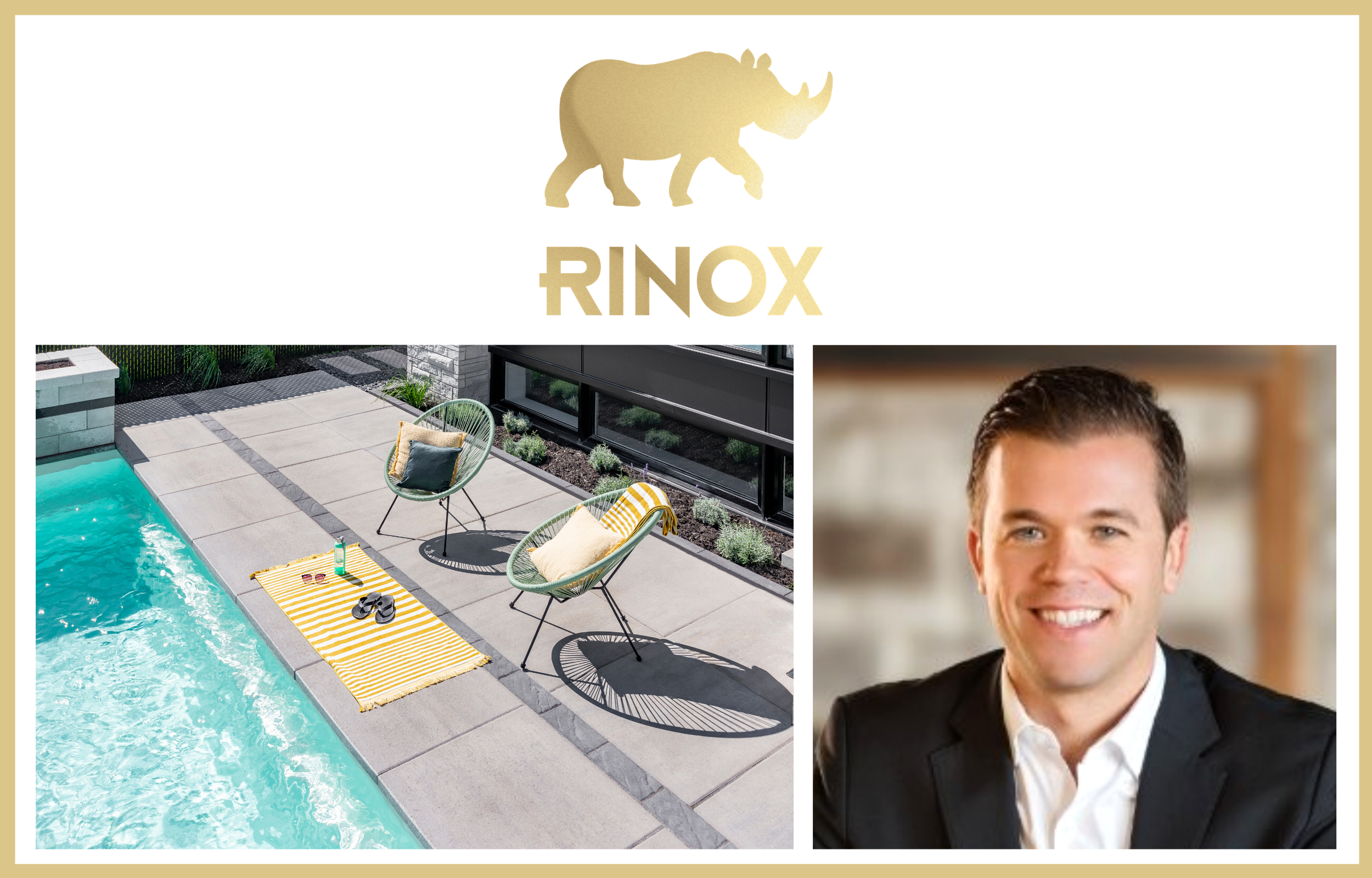 To introduce our collaboration with our hardscape materials vendor, Rinox, we interviewed Bobby Correia, the VP of sales and marketing.
Read all about how the company addresses the needs of landscapers, differentiates from the competition and makes innovative, quality products.
1. Can you introduce yourself to the readers?
I'm the Vice President of sales and marketing at our group of companies, with Rinox being one of our divisions. I was born and raised in this business and have been an integral part of the sales and marketing team for approximately fifteen years.
2. Tell us about Rinox.
Rinox is a family owned business in its 24th year. We are based out of Quebec and have two manufacturing facilities, with a team of up to 125 employees in peak season. We sell in eight states in the United States and across Canada, from B.C. to P.E.I.
Every year, since its first year of existence, Rinox has had growth. Right now, we are in full expansion mode and have a plan to continue to expand for the next 5 years.
We are a mid-high-end landscape products manufacturer in comparison to current market offerings. Our products are of a high value, meaning that we have the right price for the right quality, and the right efficiencies.

3. How does the company address the needs of landscapers?
All of our products are built to put the landscaper's needs first. The first question that we always ask is "what benefit is there to the landscaper with this product?" and if the benefit to the landscaper or hardscaper isn't significant, it's not a product we'll bring to market.
We design and innovate with the landscaper's efficiencies as our first criteria. Our president was a landscaper, so our mindset is, if it wouldn't be more effective for him to work with, then we shouldn't release it. For example, we're the only manufacturer to precision mill our retaining walls to one-millimeter precision. That creates time savings on site because there's no need to correct inefficiencies in a manufactured product.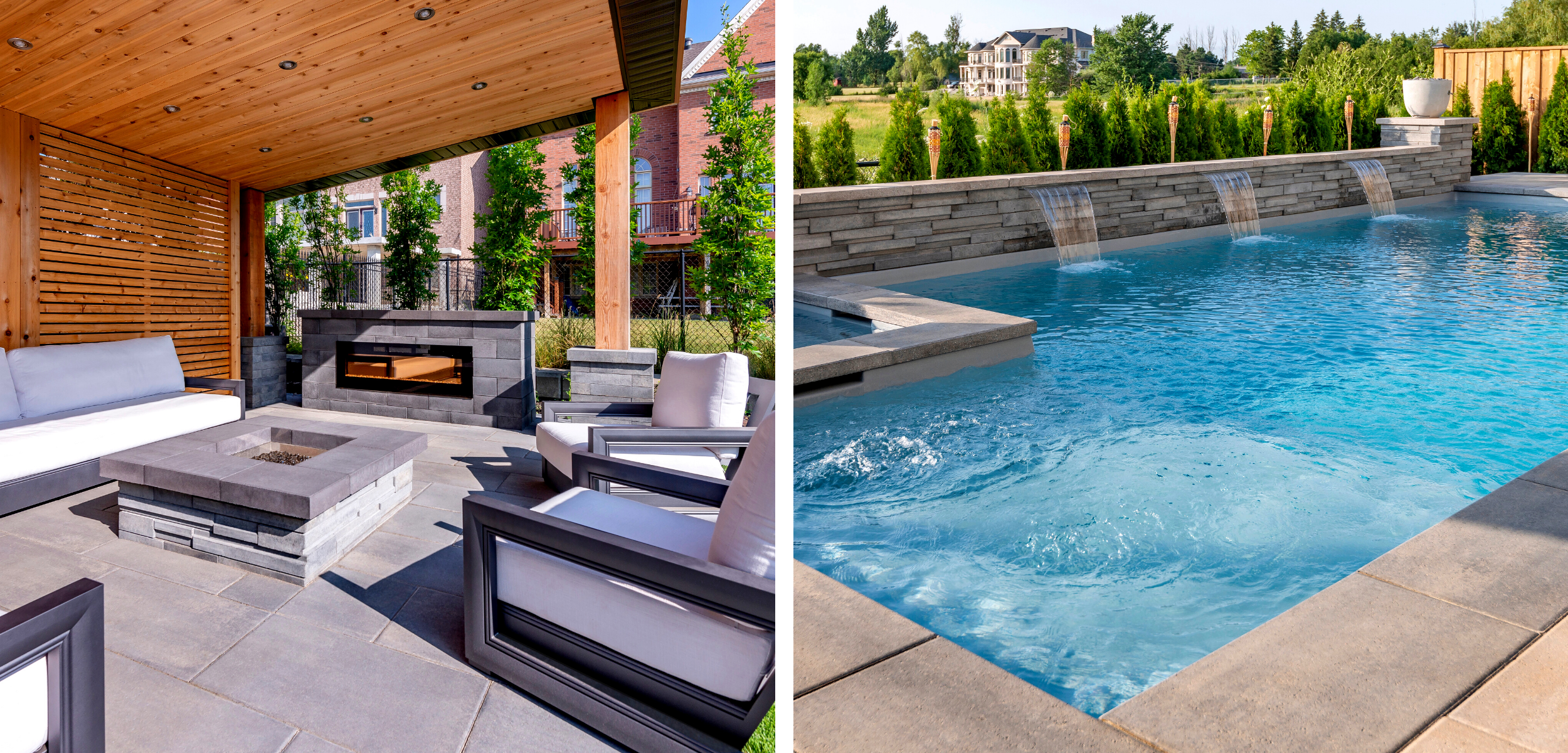 We're always designing or improving by putting the landscaper first and by thinking how we could save them time, efficiency, and money.
4. Can you speak to the quality of the products compared to those of competitors?
Our products surpass all ASTM and CSA standards, which are the standards for pavers and retaining walls across Canada.
Throughout the years, we have developed some unique processes to improve our products. However, these improvements won't necessarily show on standard testing. Standard testing only shows freeze/thaw resistance and compressive strength, which are longevity tests that show if the product can withstand the test of time.
There are other immediate problems that a landscaper faces, that are not issues of a test of time, which need to be resolved immediately.
For example, with unique technology, we have been able to reduce efflorescence significantly, which is a big problem in our industry.
If ever there is a quality problem on site, we're not going to make a customer wait. We're going to be of service right away because we understand that time is money and any situation needs to be resolved right away.
5. In what ways does Rinox differentiate from competitors?
Our main differentiation point is that everything is made or adapted to what the landscaper or the distributor needs. We try to make every channel member's job as quick and efficient as possible because time is limited when you have a short season.
Distributors want the easiest inventory management possible. For example, we have multiple products that are double sided or reversible. So, you have two SKUs with the same product or two different looks with the same SKU.
For landscapers, we mill our retaining walls to one-millimeter precision and have created the biggest slab and paver in the industry. Both of these products increase efficiency on site. Landscapers can install these slabs mechanically, which is less difficult on personnel, and can adapt their equipment to whatever they own.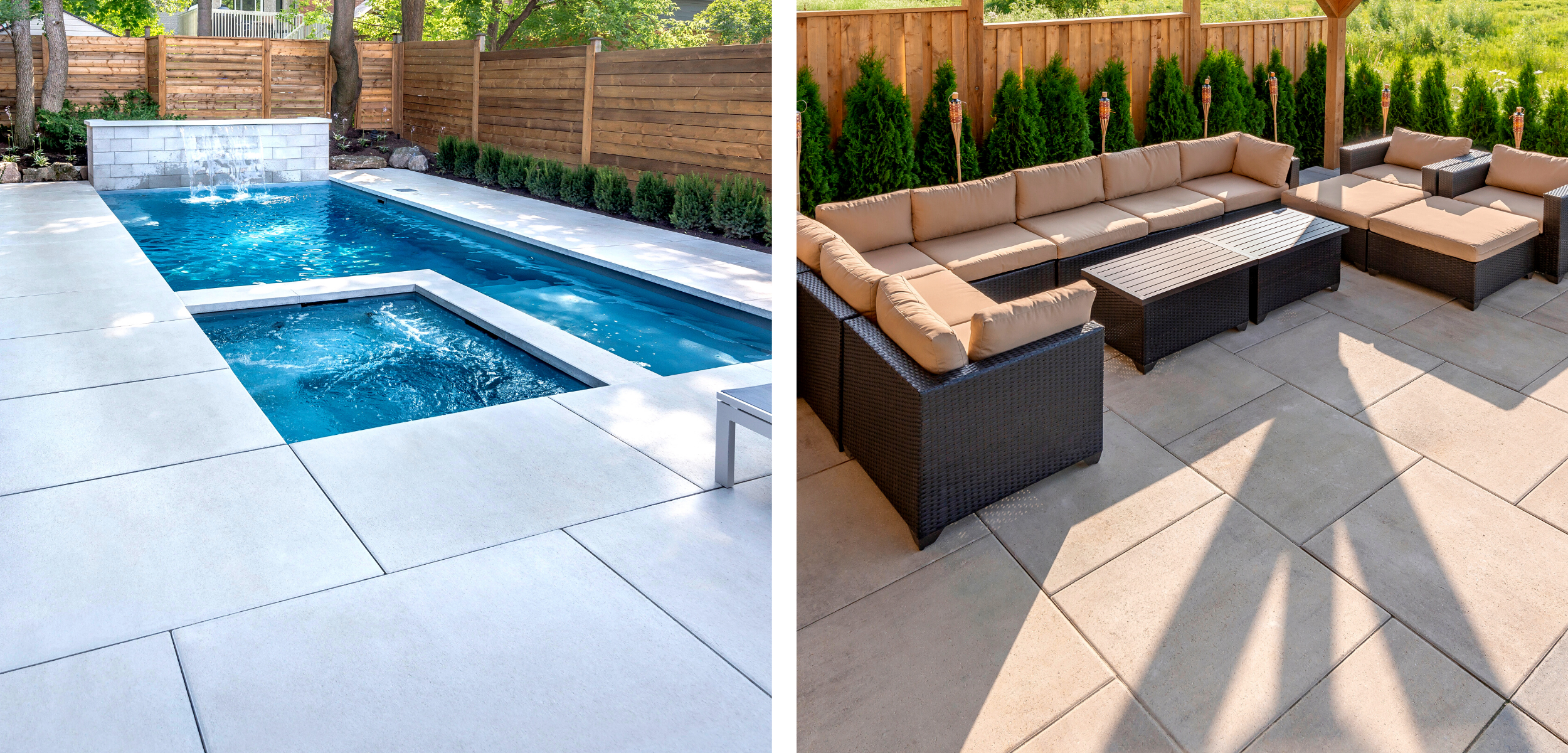 Also, landscapers can use our retaining wall system to build a straight wall or one that has a five- or ten-degree incline, just by rotating our clipping system. This is unique to us and patented.
6. How is Rinox innovating?
We launched a social media campaign that shows just exactly what the innovation process is at Rinox. The short videos show insider sessions of our production and 3D design team and what a new product needs to come through.
Click here to watch the videos!
7. What are the best-selling products?
We see a trend with larger slabs and simplified colour schematics, with one colour throughout the whole project. We also see less demand for borders and banding, and instead a more European flair.
Our Proma Series, which has multiple different components and sizes, is trending right now, as well as our Ora Retaining Wall and the Solino Retaining Wall System.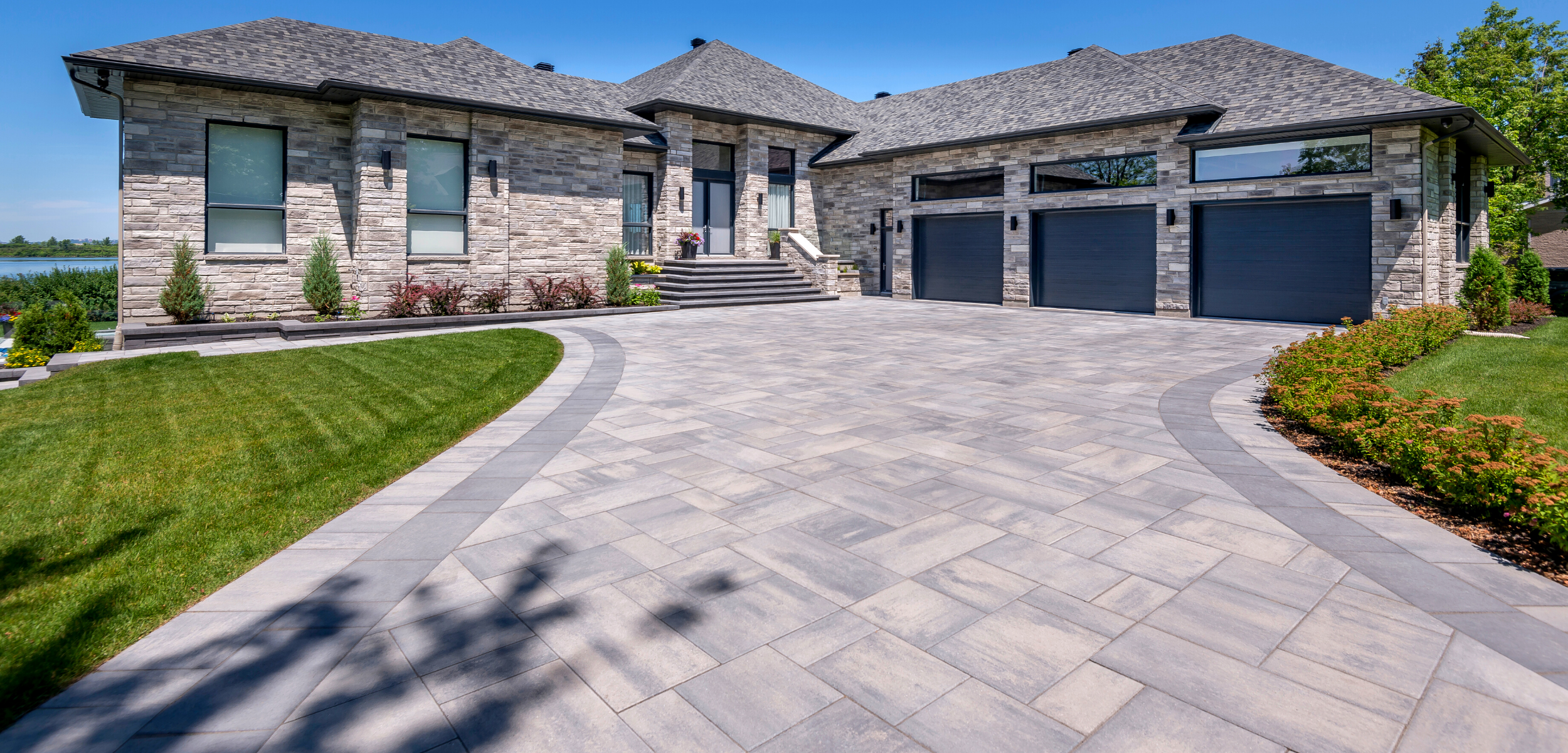 We also have classic products that do well because of their ease of use and practicality. A lot of landscapers prefer these products because they will be quick and efficient to install without specialized equipment. For example, our 3-Piece Paver Systems or Rio Retaining Wall System are some classic products.
8. Are there any new products coming out this year?
We do have new products coming out this year. We are trying to focus on adding colours. That's an important aspect moving forward.
For a long time, the beiges were very popular, but the greys have taken over. Now there are multiple tones in the greys that people are searching for. We introduced new greys over the last few seasons and we want to continue to add to them. 
9. What other information might a landscaper benefit from reading in this blog?
The most important thing is that we are a local company and we source and make our products locally too. That means that there is NO big corporation, so it's simple to get an answer from our team. We empower our sales and inside customer service team to be able to provide an answer quickly and efficiently. This leads to having satisfied customers that return.
 Visit Rinox.ca for more information about the products or consult the catalog.
 Don't forget to reach out to us at [email protected] for pricing on all Rinox products!
Read our latest article featuring tips from leading industry expert Tommy Lather (CEO of Takeoff Monkey) on how to organize efficient takeoffs and listen to 4 commercial landscaping podcasts that will surely interest your new employees.