The Ultimate Checklist for a Landscape Conference & Trade Show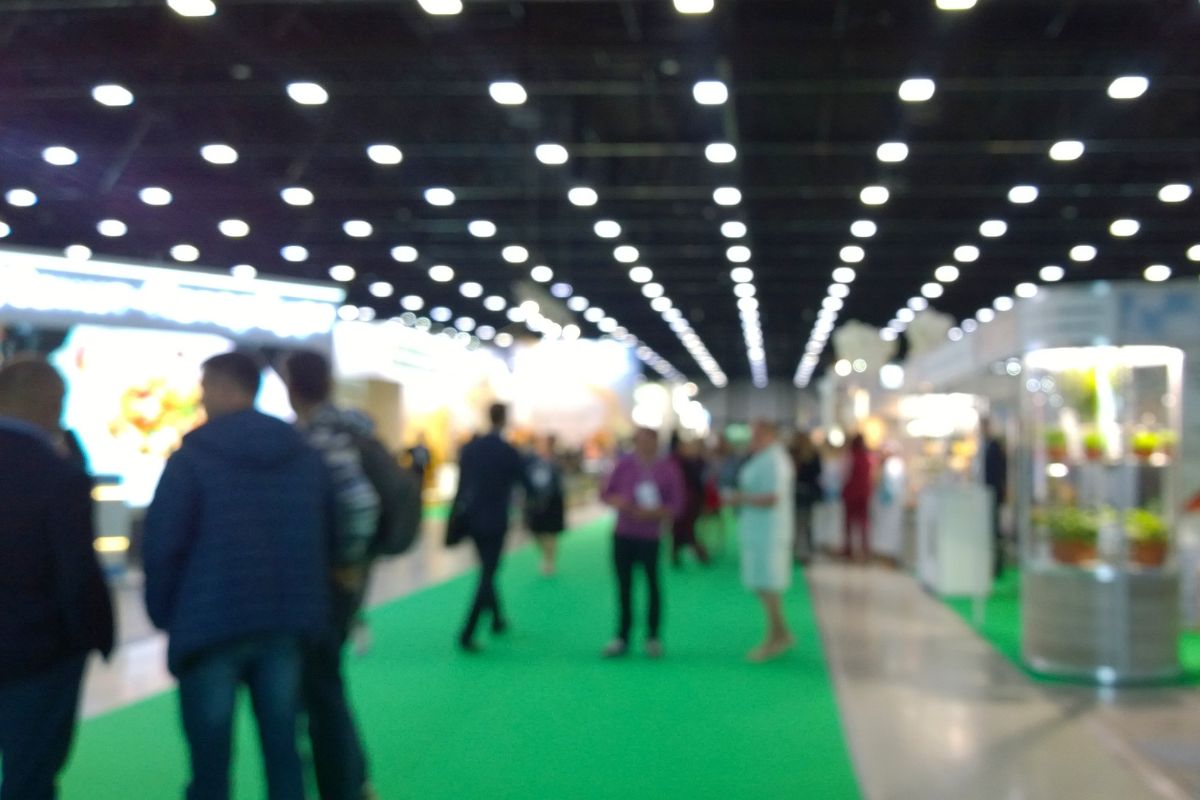 Attending a landscape conference or tradeshow is necessary for anyone in the industry – nurseries and contractors alike. With thousands of visitors attending green industry conferences, attendees have a golden opportunity to make connections and get updates on the latest trends in the industry. However, it can also be overwhelming to attend a conference or a trade show without a solid plan. It's easy to lose track of your objectives at the event.
The good news is that there is a simple way to avoid trade show prep hassles and ensure a positive show ROI. Keep scrolling for our ultimate checklist for landscape conferences and tradeshows!
The Ultimate Checklist for Any Landscape Conference or Trade Show 
Finalize and align your objectives
Ensure you're attending the right landscape conference or trade show
Set mini targets for each business objective
Map out the floor to maximize your efficiency
Set aside time to explore new solutions, connections, and companies
Plan custom cards or leave-in material
Delegate sourcing needs to focus on business growth at landscape conferences
Finalize and Align Your Objectives for the Landscaping Conference
Zeroing in on your exact objective needs to be the first step in your landscape conference checklist. It can instantly boost your efficiency and help manage your time at the tradeshow. For example, if you plan to attend a plantscaping conference to grow your business, a networking event or mixer can be more efficient than workshops or panel discussions.
Ensure You're Attending the Right Landscape Conference or Trade Show
Landscaping conferences and tradeshows can be expensive investments when you factor in association membership fees, entry costs, and, when applicable, exhibitor charges – not to mention the travel and stay expenses for everyone traveling for the show. It then becomes critical to understand the focus of a conference. For example, while a tradeshow can be open to everyone in the industry, the focus can be more on hardscape or technology. Unless you plan to upgrade your software or you focus on hardscape installs, this kind of a show may not be the best fit.
Set Mini Targets for Each Business Objective
With the high stakes involved in each landscape conference, you need to be as thorough and exact as possible with your goals for the event. If meeting suppliers is your primary objective, be sure to include details such as the number and type of nurseries you want to meet. Adding these granular details can also be a great way to prioritize the conferences you want to participate in.
Map Out the Floor to be More Efficient with Your Time
A conference can be highly distracting, with each exhibitor vying for your attention. It's a lot like going to a famous tourist destination where simply winging it without an itinerary can lead to feeling unaccomplished and dissatisfied. The best way to avoid this scenario in a landscape conference or tradeshow is to study the floor map beforehand. Be sure to note the locations of exhibitors you want to meet and the sessions you're interested in to estimate the time you will need to cover all destinations. This way, you will not miss any booths or exhibitors you should be visiting to achieve your objectives.
Set Aside Time to Explore Newer Solutions and Companies
No travel itinerary is complete without setting aside dedicated time for unexpected exploration. The same applies to any landscape conference or tradeshow. Identifying future trends early on is usually a good idea, no matter your objectives for the show. However, there is a better way to explore newer solutions and potential partners. For instance, you can dedicate time in your schedule to walk around the booths or network with industry peers. You may even end up making a valuable connection in the process!
Plan Custom Cards or Leave-in Material for Each Landscape Conference
Making connections at a landscape conference is invaluable since it's the fastest way to get face time with your potential partners or customers – before you start working together. However, an average plantscaping conference or tradeshow may see you meeting hundreds of new people, and it's the same for them. Leaving a memorable business card or promotional material is the best way to keep yourself top-of-mind to everyone you meet. Try putting your picture or a funny doodle on your cards to distinguish your business. Remember to plan any printing and design work ahead of time. Keeping it for the last minute can not only be expensive, but also leave room for errors.
Delegate Sourcing Needs to Focus on Business Growth at Landscape Conferences
Two pairs of hands are better than one, whether it's planting a shade tree or growing your business. You can maximize and focus on growth if you're not simultaneously trying to strengthen your procurement by finding new suppliers. You can always rely on sourcing partners like GoMaterials to free up your time at a landscape conference. With our extensive nursery network and constant push to rate their quality, you're assured of sourcing from the best suppliers for any job.
***
Are you planning on attending plantscaping conferences in 2023 to meet nursery partners? Catch up with our team to learn how we source from the best suppliers from North America!