GoMaterials vs. Traditional Tree Broker: 6 Unmatched Services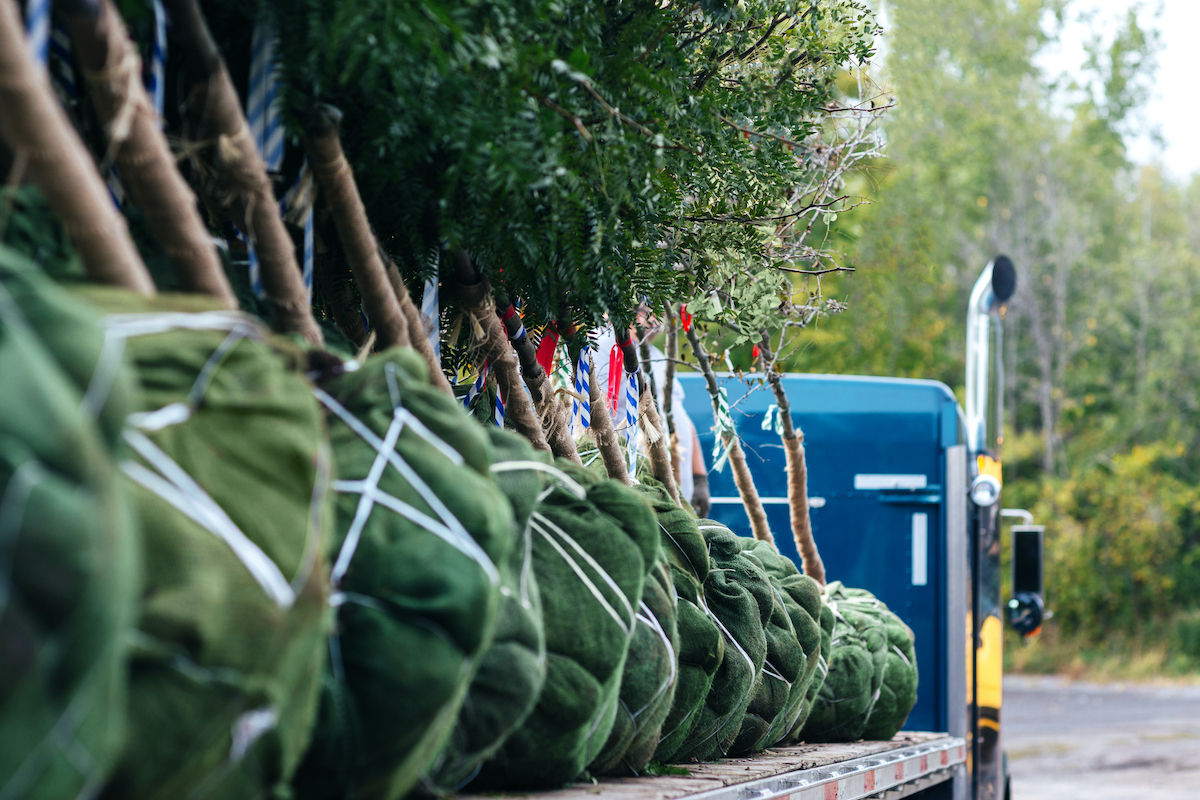 The Northeast USA and parts of Canada have experienced a more severe shortage of specimen trees in recent years, accounting for almost 80% of tree shortages in this region. When it's harder to source the item, using a tree broker to keep the costs in check seems like the most logical thing to do. However, traditional tree broker services may not always be the right fit for high-value projects, where the smallest deviations from timeline or price can snowball into larger issues jeopardizing your profitability. The need of the hour is a reliable partner who can go beyond the scope of traditional tree broker services. From estimation to delivery, GoMaterials can help you in ways traditional tree brokers just can't.
Discover six game-changing services offered by GoMaterials below.
#1 Real-time communication
One drawback of relying on tree brokers is the communication lag between landscaping procurement and suppliers. Especially when dealing with items in short supply, price and availability can change on a daily basis. Delayed communications about these micro fluctuations can eventually catch up with you, causing a crisis that can suck up your productive time. For example, a last-minute no-show by the supplier can set back your profit margins and sour the relationship with your customers. It can get even more frustrating if your tree broker is absent while you sort out the mess. At GoMaterials, we help avoid this situation by handling all communication between landscapers and tree nurseries to track delivery schedules more efficiently and solve issues before they arise.
#2 Pictures for quality check
Another thorn in the landscaper's side is the lack of transparency about quality. It can unleash a chain of avoidable events – such as rejections by city inspectors. For example, receiving a lower grade tree, say a 'Florida #2' tree instead of 'Florida Fancy,' can force you to arrange for returns, and a fresh order may not be at the same price. Not all tree brokers will stay and help landscapers deal with the aftermath.
On the other hand, GoMaterials facilitates a picture-based validation of all materials so you get what you see, saving countless hours spent dealing with an avoidable situation.
#3 Delivery follow-ups
A common complaint most landscapers have when dealing with tree brokers is the lack of follow-up and follow-through. Most traditional tree broker mandates end before the final delivery, leaving the landscapers alone in their struggle if a delivery goes wrong. In contrast, the GoMaterials team is with you until the trees are in the ground and the project is officially over. For example, our team went above and beyond a traditional tree broker in Florida when a customer's project was delayed due to a hurricane. We also helped arrange last-minute storage to prevent the materials from dying since they were already loaded.
#4 Rejected material processes 
Getting approvals on materials is one of the most stressful routine activities in the 2022 GoMaterials & Synkd Stress Survey. Not only does a quality rejection delay the project, but it also impacts other jobs. Lack of a well-defined process and lack of support from your tree broker adds more pressure on operations, accounting, and landscaping crews. This picture looks very different when you partner with GoMaterials. Here are some examples of the unique processes we follow in case of a rejection.
Getting picture-based proof for the rejected material
Figuring out the best-case scenario to support the landscaping team (arranging refund, replacement, or discount)
Coordinating new replacement materials with the supplier
Working around the clock for all of this to save time for landscapers
#5 Expanding your material search range 
The unsaid rule in landscaping is to know and master your crop. Many brokers in Florida and other Southern states, for example, specialize in a specific category of plant materials. While this method has served brokering service providers well, it can add limitations in the era of mixed-material planting. Most large landscaping projects today have a complex plant and tree list, which requires estimators to go beyond their regular suppliers. It's common for a single large order to be filled using multiple nurseries. With our vast supplier network across Canada and the US and unmatched procurement flexibility, GoMaterials can easily fulfill full plant lists that traditional tree brokers may find tough to keep up with.
#6 Modern, tech-based approach to landscaping procurement
Despite a consistent push by various industry associations, technology adoption in agricultural and landscape enterprises is still low. Most tree brokering services aren't an exception to this rule, with many opting for old-school methods such as paper catalogs. Unfortunately, the demand and supply cycles for the industry are changing too rapidly for this approach to be sustainable. Recognizing the need to be more responsive, GoMaterials has invested in proprietary technology that ensures competitive pricing and optimized truck routes to reduce transport costs. We have also extended the transparency of our operations with a digital dashboard that lets you keep track of all estimates, in-progress orders, and product substitution notifications from your web browser.
As industry trends transition to allow for greater diversity in tree selection, landscapers need a new type of support system. From estimations to delivery, GoMaterials can be the partner that sets your landscaping business for success in the new era of landscaping.
***
Searching for a tree broker in Florida, California, New York, Texas, the Carolinas, or Canada? Contact us to explore how we can help.