Understanding the GoMaterials Process and Our Optimized Plant Quotes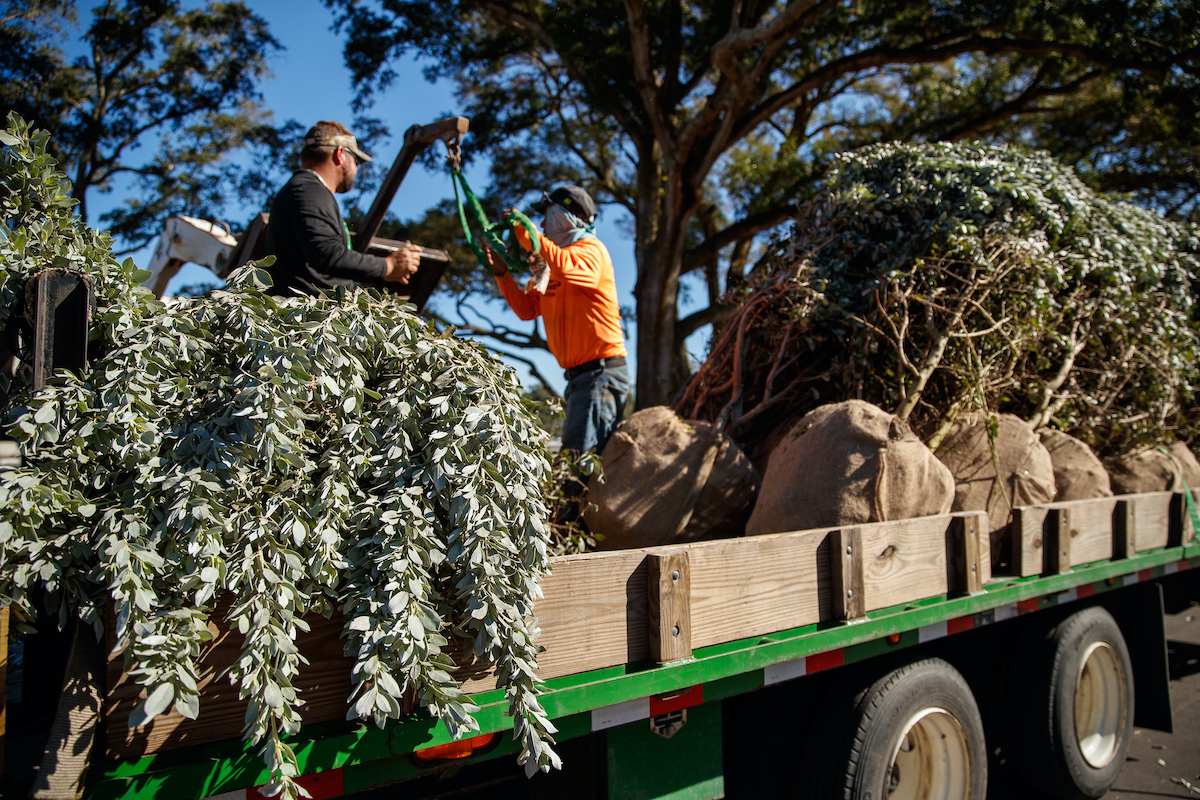 The landscaping industry is facing many macroeconomic challenges. Businesses are dealing with worker shortages (both with skilled labor and truck drivers), seasonal and weather challenges, and material shortages. We covered these topics in our 2022 Landscaping Business Trends Report. To add to the stack is another challenge (as if it weren't already difficult enough!): inflation, which is rising considerably this year in Canada and in the U.S.
At the root of the industry (no pun intended) is the lack of a well-organized and automated supply chain. This lack of foundation is exasperating the impact of these macroeconomic trends! Without a system in place to manage supply chain, chaos is inevitable.
GoMaterials was built with the goal of innovating the supply chain and helping landscaping businesses grow despite current industry challenges. We get a lot of questions about the GoMaterials process and how we create our optimized quotes. This article will go over some of the basics of how we do it.
An Overview of the GoMaterials Process: How it Works
We begin with your wholesale plant lists. We accept lists in any format online to make it easy for you to set up a quote request without any fuss.
Our experts will search through hundreds of top-rated nurseries to build the best quote based on price, logistics, and availability.
Next, you approve the prices and confirm orders. Our operations team then handles all nursery confirmations and the logistics to get your materials delivered on schedule.
Before delivery, we'll validate your order, carefully checking that the sizing and specs are up to par.
The materials will then be delivered by expert plant transporters who will take special care to prevent wind or weather damage.
Our support team is always just a call away. If there are any issues to be sorted out with the materials, we facilitate the returns immediately.
Our team is always going above and beyond to ensure jobs go smoothly. We coordinate tagging materials with landscape architects, get pictures of the materials, and can source specimen materials. In short, we're your partners in wholesale plant procurement and can shoulder the burden of your most time-consuming and stressful daily tasks.
An Overview of the GoMaterials Process: Our Optimized Plant Quotes
Every wholesale plant quote you receive from GoMaterials is custom-built using our "best-fit" equation:
We select the best supplier combinations for your orders.
Nurseries with the right availability of materials that your team needs will be prioritized.
Our team compares nursery pricing to ensure your quote is competitive.
Our choices are based on logistics, as we make sure that nurseries closer to the site will be prioritized to save cost and time.
An Overview of the GoMaterials Process: Nursery Selection Process
We pick our nursery partners based on a rigorous supplier rating which helps ensure we can provide quality materials with the best service. These criteria are updated based on feedback after every delivery. The supplier rating system is based on the following four criteria:
We ensure that there are high-quality standards with correct size & specs.
We benchmark price based on time of the year, quality, and availability
Our supplier network also relies on excellent communication. We choose nursery partners based on their overall organization and accessibility.
GoMaterials values trust and selects suppliers with transparent processes and a clear yet efficient return policy.
How the GoMaterials Process Ensures Minimum Effort and Maximum Efficiency While Sourcing
We are so much more than a wholesale plant broker. The GoMaterials process ensures end-to-end support from a dedicated account manager and a real-time platform that lets you easily track the status of your requests. Let our team take care of coordination and logistics, leaving you more time to do what you do best- landscaping! Cast aside the administrative headache to reinvest time and focus into your company.
***
The industry is going through many transitions and landscape professionals need to find ways to adapt. Using GoMaterials' service can be an easy and no-cost solution to tackle worker shortages while still growing your business. You can see for yourself by sending us a plant list. If you'd like to read more on the GoMaterials process, you can check out our landscaper web page here.