Florida's Frenzied & Complex Landscape Plant Supply Chain Explained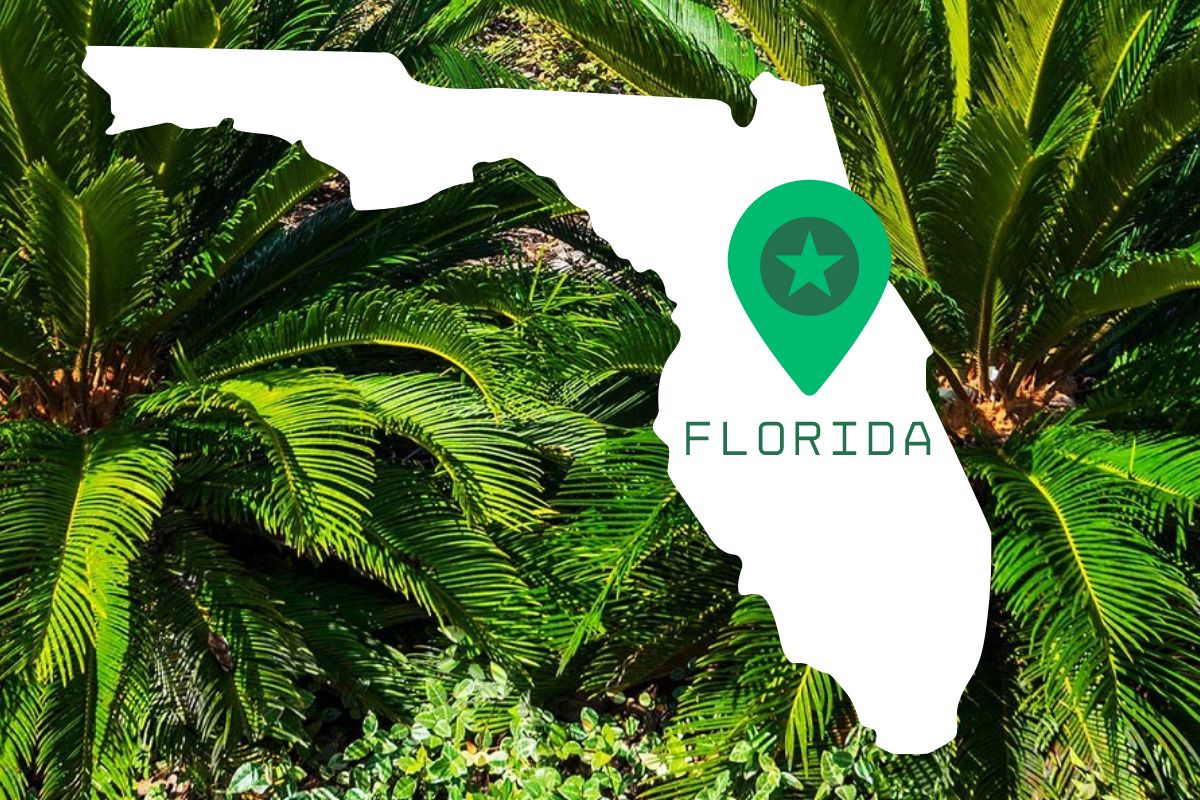 The Florida landscaping market is undoubtedly massive. Florida's environmental horticulture industry is growing at 9% per year and direct landscaping is the most impactful part of this industry, employing more than 121,000 people. However, the large size of the landscape industry doesn't necessarily mean it's easier to get wholesale plant supplies in South Florida and the rest of the state. In fact, it's quite the opposite! Florida has one of the most complex landscape plant supply chains for the following reasons:
Stringent Quality Grades
Supply and Labour Challenges
Unpredictable Weather and Native Plant Regulations
Fragmented Availability & Pricing
Read the full post to understand what makes getting wholesale plants so complex for Florida landscape pro's.
Stringent Quality Grades for Landscaping Plants in Florida
Southern Florida is known for its demanding quality requirements. The four quality grades as per the Florida Department of Agriculture include Florida Fancy, Florida No.1, Florida No.2, and Cull (which only applies to trees). You can download our quality guide to find out more about the grades delivered by GoMaterials. While the grades help establish the overall health of the plants in the Floridian landscapes, finding the landscape plant supply that qualifies for specific grades can be challenging. Florida Fancy trees for example need a 'full canopy', and palms must have 'excellent frond conditions'. As living, growing material, plants and trees do not always follow the prescribed criteria which makes them unsuitable and in turn puts more pressure on operations.
Furthermore, only the higher grades of quality are accepted in specific areas in Southern Florida. This is the case for areas in Pompano Bay, the Florida Keys, and the Florida coasts which will often only accept Florida Fancy. Depending on who has authority over the project, there might be established quality standards based on city, county, and state regulations.
Because of these stringent quality requirements, it can be tricky to get approval from these different levels of authority. Also, with these requirements firmly established, architects or customers have grounds to reject materials, adding a layer of uncertainty to the landscaping supply chain.
Wholesale Plant Nursery Businesses in Florida Facing Supply and Labour Challenges
Florida's population is growing! The Florida Office of Economic and Demographic Research predicts that by 2026, the state will have welcomed almost 1.5 million newcomers, stimulating greater demand for new real estate and thus landscaping. This ballooning demand combined with the labor shortages for the wholesale plant nurseries and trucking is causing a supply chain blockage.
Also, the plant shortages aren't going anywhere, as covered in the 2022 Business Trends Report by GoMaterials. What makes this more complex is the competition for plant sourcing from states that fall into the same hardiness zone. As an example, many landscaping jobs in Texas were fulfilled using the materials grown in Florida after the 2021 Texas Winter Storm.
Unpredictable Weather Patterns Impacting Landscape Plant Supply in South Florida
Wholesale plant supply in Florida is particularly vulnerable to the precarious weather of the Sunshine State. This region is known to have episodes of extreme weather that can swiftly derail sourcing. There are instances of extreme heat which can damage plant materials in nurseries and greenhouses or even plants at the job site. Hurricanes can be incredibly damaging to plant materials as well, which adds 'disaster readiness' to Florida's plant sourcing checklist.
Fragmented Availability & Pricing Increasing Complexities of Sourcing Wholesale Plant Supplies in Florida
In order to fulfill a large commercial or city plantation job, it is often necessary for landscapers to combine multiple suppliers. A key reason for this (shortages aside!) is Florida's rich diversity and geographical spread.
The department of agriculture has recognized four hardiness zones in Florida; 8-9-10 and 11. Additionally, there can be regional differences between the North & South Florida, with specific nurseries specializing in particular species. Often, clients need to order species that belong to different zones for a single job. The end result can be a complex coordination matrix and the need for follow-ups with multiple nurseries to make sure the right supplies can be found and the order fulfilled.
Getting the right price for landscape plants can be crucial to winning the bids for large landscaping jobs across Florida. Very few wholesale nurseries sell the same plant for the same price, which can make estimating particularly cumbersome. For example, as per the 2021 Plant Shortage Report by GoMaterials, plant and tree prices for certain varieties were approximately 15% higher in Orlando compared to Miami. In the competitive landscaping market of South Florida, that could be the difference between winning or losing a bid!
Strategies for Smooth Landscape Plant Supply in South Florida & Other Counties
Now, for the good news! ?
There are many ways to manage landscape plant supply issues in Florida. First, you can begin with outsourcing your plant sourcing to wholesale plant brokers or professionals like GoMaterials.
Next, you can ensure that you and your landscaping team are preparing yourselves for weather emergencies. Another great tip is to have a buyer or estimator on the team who can promptly set up subs and approvals in case of unavailable items.
Last but not the least, it is a great idea to grow your network and connect with multiple wholesale growers who are available to sort things out in case of cancellations.
Despite all the challenges, Florida is still the reigning champion for landscaping in the USA and there is great growth ahead for the industry! All it requires is some foresight and preparation to continue providing your clients with the most stunning plants available.
***
Interested in more Florida-related landscaping stories? Check out our latest post on five Florida landscaping companies using technology to improve their productivity.