Winter Landscaping in a COVID Year: Best Ideas to Boost Revenue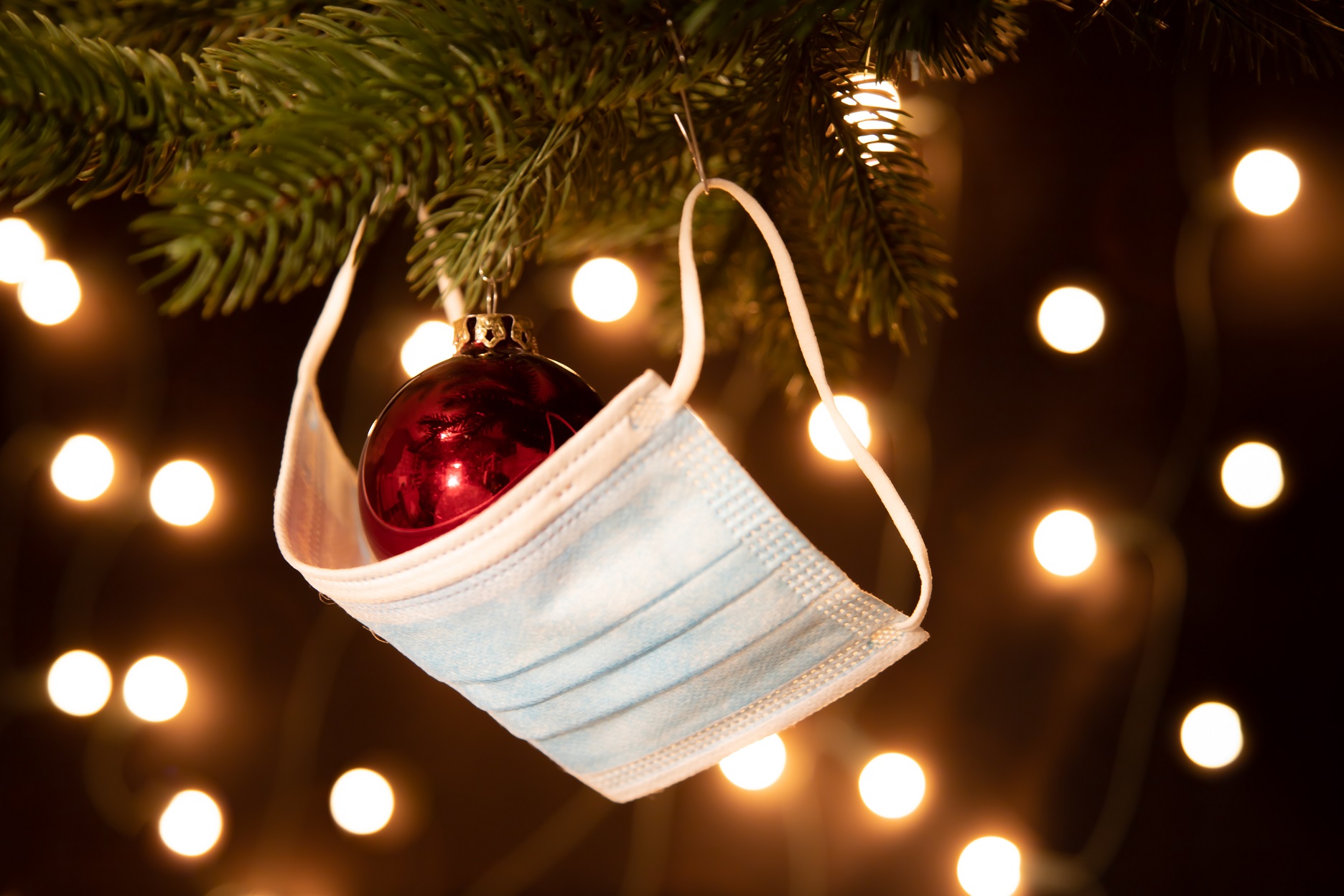 2020 seems to be ending on a high note for landscaping professionals according to the latest State of the Industry report by Lawn & Landscape. A recurring theme throughout the report and in our conversations with landscaping partners is that of 'Cautious Optimism' for the near future. Typically winter landscaping pivots help the industry with seasonal revenue. Here is a question that we need to ask ourselves this year though:
With a COVID winter looming ahead, will the tried and tested pivot of snow removal be enough this year?
Why Winter Landscaping Gigs Need to go Beyond Snow Removal
Nearly 30% of professionals surveyed by Lawn & Landscape have a favourable outlook for winter and think there will be more snowfall this year. If true, this could mean more billable hours for their snow removal setup. However, there's little data to back the sentiment and there are other factors in play that cannot be ignored. For example, not all regions across North America get a decent or even frequent accumulation of snow. Even the ones that do can experience infrequent snow showers.
Additionally, COVID-19 induced lockdowns do not seem to be easing up anytime soon. This means that most of the residential customers will have no urgent requirement to clear their pathways and may decide to do it themselves. This is why expanding on your scope of services and adding a few new ones can be a great idea this year.
Here are a few winter pivots you can get started on right away, without dedicating long hours of re-training for your crew.
Start a Cleaning and Disinfecting Service
One of the biggest areas of interest this year will be sanitation and cleaning services. Our Google Trends analysis shows a whopping 250% increase in 'sanitation' as a topic in the United States. This indicates a growing interest in sanitizing commercial and residential premises. COVID cleaning services has also appeared as a 'breakout' topic in Canada, which points to an untapped market to diversify your outdoor services portfolio.

As winter rolls in, businesses that depend on real-world interactions will need to take stronger measures such as more frequent cleaning cycles. Approaching your existing customers now with a deep-cleaning service can be a promising way to make up for the shortfall in your other services.

The best part about starting this service is that it requires little training or specialized equipment. You also don't need extensive licenses or certification for your crew. The CDC guidelines allow you to offer cleaning services with regular staff, basic training, and household disinfectants.
However, you may need to invest in adequate protective gear for your staff, but if you can get multiple cleaning contracts it would surely be worth investing in.
If your customer base is predominantly residential, you can still tweak this service for social gatherings and festivities. For example, you could offer a 'Pre-Christmas Cleanup Service' that also includes pressure-cleaning roofs – yet another trend that is rising sharply in Google searches as we approach the holidays.
Pressure-washing equipment is easily available with multiple retailers, but you can also rent it on Home Depot or other websites until you are sure about investing in it as a full-time service.
Winter Patios, Dining Chalets, and Holiday Lights Installations
While 2020 has already altered our routines, the biggest challenge may yet to be realized. As most cities and businesses attempt to attract customers, equipping outdoor patios for winter could be a new service with high revenue potential, especially for states that experience extreme cold.
For hospitality industry businesses trying to survive the pandemic, winterization is now an essential investment, with estimated costs approaching $50,000 as reported by the New York Times. 
The actual winterization process and building a dining chalet requires more than a pair of hands if you consider the installation of wooden beams and insulated roofs. All these services add up to extra billable hours!
There are interesting opportunities even for the residential landscaping market. One of the biggest drawbacks of a sustained lockdown is the impact on mental health. Professor Michael Norton from Harvard School of Business recently put this in perspective for a USA Today story.
He claims that the lack of rituals such as indoor large gatherings may be compensated by spending more on other rituals such as Christmas lights.
"My hunch is that, especially because we're not going be able to do all of our rituals that we usually do – including gathering – that people might go a little heavier on the ones they can do (such as lighting)" – Michael Norton, Harvard
Offering your residential clients, a holiday lights installation service can be a great way to increase your winter month revenues. You can get more creative with your service offering and combine this with pressure-cleaning the roof to create a 'Christmas Package'.
Home Improvement Support for Winter-Ready Backyards
This year brought out the DIY enthusiast in all of us, and home improvement companies were the biggest beneficiaries of this trend. Home Depot for instance grew their sales by more than 23 percent compared to 2019. As we enter the colder months, however, retailers are preparing to shuffle their inventories by swapping out garden supplies with outdoor heaters, and firepits. Landscaping professionals can take a cue from them and offer support with handyman services to make family backyards 'winter-ready'.
Many of these can be complex projects, especially without any previous experience. Imagine trying to install an outdoor fireplace all by yourself! As a trusted winter landscaping service provider, you stand to gain the most when your customers need some help.
Pro Tip: You do not always have to wait for your customers to think of installing firepits, and chimeneas. It's time to unleash the power of timely suggestions. Get creative with your monthly newsletters and start promoting your new winter backyard service to gauge the response.
Not sure if your crew has the right skillset for home-improvement projects? Simply offering loading and unloading help can also be a great service for DIY enthusiasts. Even the most experienced renovators still need help loading supplies and unloading them. If your crew members can drive a truck and handle basic loading and unloading for heavy equipment, they should be able to easily pivot to this service.
Winter Maintenance Services Optimized for COVID-19
One of the unspoken benefits for the landscaping industry this year has been the attention on maintenance services. Landscaping leaders such as Laurie Broccolo, the CEO of Broccolo Garden Center, have attributed maintenance work as key to survival this year without any big-ticket projects. The work from home trend has probably allowed your customers to interact more frequently with your crew and see the work that goes into maintaining their yards firsthand. You can capitalize on this experience and think of expanding the scope of your maintenance contracts. You could even plan outreach campaigns to turn them into annual retainers.
Articulating the need for winter landscaping maintenance can be the most important first step to get more long-term contracts. For example, raking is just as important during winters to ensure soil integrity. Some of the thin bark trees may need covering, or your clients' sprinkler system may need to be winterized. The possibilities are endless if you know your customers well.
While some of these services can be carried out in early spring or late winter, there's no reason for you to not offer them earlier to avoid a sudden backlog at the start of the season. In fact, you could offer not having to wait until the last moment as a selling point to your customers.
Winter Landscaping Checklist for Your Business
Last but not the least, winter is a great time to focus on growing your own business and making the most of your freed-up schedule. It could be as simple as thinking about your brand positioning and marketing. Think of it as an investment in your business. This could be an opportunity to accomplish tasks that you have been postponing throughout the year. Ask yourself these questions to get started.
Do your systems and processes need improvement?
Small things can have a huge impact on your bottom line. For example, some landscapers have made huge savings just by asking their crew to directly meet on site. You could use this time to set up new processes and get your team used to them.
Does your equipment need an upgrade?
Another consistent issue this year has been spare part shortages and ensuring that the tools of your trade are in a serviceable condition. Winter downtime is the perfect opportunity to plan for replacements and fixtures.
Does your team have the right certifications? 
Before you know it, Spring will be here and there might be a sudden influx in projects. This means there will be little time for your team to get the right certifications. Consider the resources offered by organizations such as NALP and the GROW program to get started.
***
What are some of the things you are planning this year for winter? Let us know in the comments. Have safe and happy holidays!