Using Angie's List for Landscaping Leads: Is it Worth it?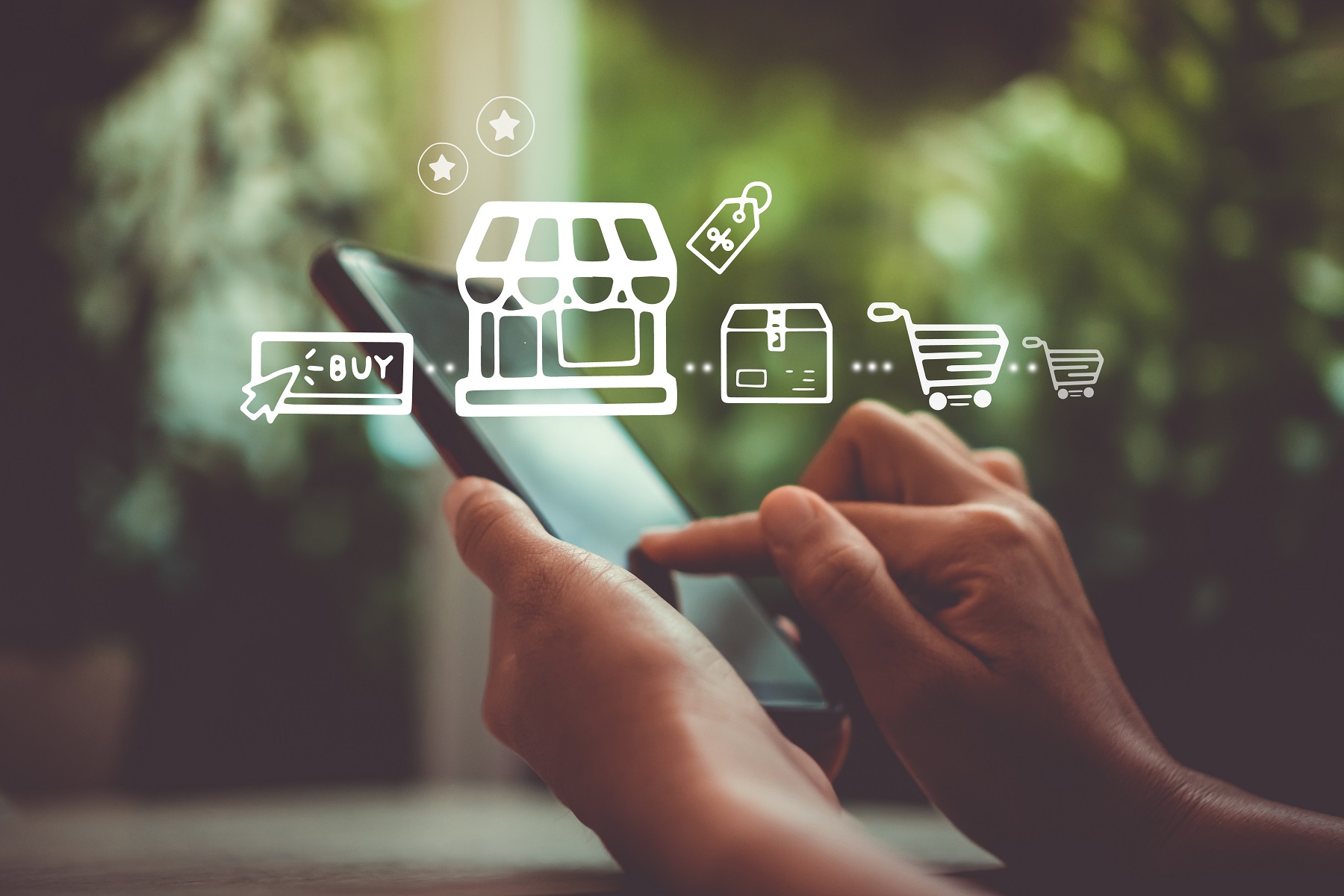 We're sure you've heard of Angie's List or its Canadian counterpart Homestars. These websites help homeowners connect with local professionals for home improvement projects, including landscaping services.
We've heard mixed reviews about these websites from business professionals, so we decided to do some digging of our own to see if it's worth investing in to generate landscaping leads!
Here's what we'll cover in this post:
What is Angie's List?
What does Angie's List Offer Landscapers?
How do Reviews Work on Angie's List?
Angie's List Pricing for Landscapers
Angie's List Pro's and Con's Summary
Is Angie's ListRight for my Landscaping Business?
How to be Successful on Angie's List
What is Angie's List?
In a nutshell, Angie's list is a business directory website that helps homeowners connect with local professionals for home improvement projects.
Homeowners can search for businesses in their area based on services they need, view ratings and reviews, request quotes, and leave reviews themselves. The top service categories on Angie's list are plumbing, roofing, heating, electrical, landscaping, house cleaning, remodelling and painting.
What does Angie's List Offer Landscapers?
As a landscaper, Angie's List is a lead generation website for you.
The initial setup is quick and free. You would need to create a business account on Angie's list and specify what services you offer.
Once you setup your profile, a homeowner could find your company via search and request a quote. A homeowner could also provide details about a job they are completing and be matched with your business if you provide the associated services they need.
How do Reviews Work on Angie's List? 
Any homeowner on Angie's list can leave written reviews and also rate your services on a letter scale (from A to F). These reviews and letter ratings play a big part in Angie's list search engine optimization. If two business profiles are exactly the same, the one with the better ratings will appear higher in the search results.
Here is an example of a company rating:
Important to note: You can't remove reviews from Angie's list. If someone leaves you a bad review, there is little you can do about it.
Angie's List Pricing for Landscapers
Creating a business account on Angie's list is free, but unless you've been on the site for years and have a large number of excellent reviews, this won't get you very far.
Angie's list generates revenues from advertising. In other words, if you want to appear high up in the search results when a homeowner is looking for landscaping services, you'll have to pay for it.
To become an advertiser on Angie's list you will need to speak to their sales representatives directly. There is no standard pricing. You will need to negotiate a monthly fee based on your area, the services you offer and your overall goals. The fee can range from a few hundred per month to thousands, depending on what your goals are.

Now here is the tricky part: if you sign up to advertise with Angie's list you are locked in for a 12-month contract, with the first payment upon signup. Angie's list has A LOT of complaints about this. Whether you are getting leads or not, you will need to pay your negotiated monthly fee for 12 months before you can get out of the contract. If you want to break the contract, you will need to pay a 35% termination fee.
Summary of Angie's List Pro's and Con's for Landscaping
Pro's
The pricing is negotiable
It's a source for 'high-intent' leads looking for your service
A listing on Angie's list will help improve your websites overall ranking in Google and other search engines
Con's
You need to advertise to appear on the first page of search results if a homeowner is searching for landscaping services
There is no guarantee. You are paying to advertise, but this does not guarantee you will get qualified leads
As an advertiser, you are locked into a 12-month contract with a hefty cancellation fee
You need to spend time to create your profile, build reviews and answer to homeowner requests quickly
You can't control negative reviews
We know what you're thinking; that cons list looks a hell of a lot longer than the pro's, why would anyone try it? The truth is, Angie's list is definitely not right for everyone, and that's reflected in most of the negative reviews. The top reasons for negative reviews vary between a lack of customer service, expensive monthly fees, inability to cancel before the 12-month contract is up and a lack of qualified leads.
But we wouldn't discount it right away. After all, there are real homeowners, with real landscaping needs that are searching for installation and maintenance services on Angie's list. The question is whether it's the right investment for your business.
Is Angie's List Right for my Landscaping Business?
A lot of factors can come into play for deciding whether Angie's list is right for your landscape business. We've narrowed it down to these initial questions to gauge whether it's worth exploring.
Ask yourself:
Is my company able to burn a few hundred dollars a month to test Angie's list for a year? Assume the worst-case scenario; you pay for a year and get no leads. Can your P&L allow for this?
Do I have human resources that can allocate time to run Angie's list on a weekly basis? This means having someone dedicated to setting up your profile, maintaining it, answering customer inquiries and quote requests, and tracking results. (p.s. this would be a great project for a marketing intern!)
Is the answer to one of these no? If so, we wouldn't recommend moving forward with Angie's list. For other ideas to generate landscaping leads check out our post on 5 tips to get more landscaping customers.
Two yeses? Then the next step is to do some serious homework on the size of the opportunity, and what your monthly cost to advertise should be. Get on the phone with Angie's list, let them know you are considering joining, and ask them the following questions:
How many homeowners are registered in the specific region I'm targeting?
How many searches for business services similar to mine were conducted in the last 30, 90 and 120 days in my region?
How many competitors would I have in this category, in this region?
We also recommend creating a homeowner account with your personal email. It's 100% free and will allow you to see how the platform works from a customer perspective. You can even scope out your competition!
If the size of the opportunity sounds big enough, then start negotiating your advertising costs.
You can be as aggressive and persistent as possible to get the best deal, especially if you are not solely reliant on the portal for your business! Do not accept their first price. We read of instances where business professionals were able to negotiate their rates down by 20-60% from the initial price.
How to be Successful on Angie's List
If after your analysis and pricing negotiation, you think it would be worth the test, here is how to make sure you will be as successful as possible on Angie's list.
Make sure you have a stellar account
There is a lot you can do in your profile to help make you stand out from your competition. Make sure you put the time and effort into setting up your profile. A photo gallery and info on the projects you've worked on can go a long way in convincing your potential clients.
The best thing you can do to help with your search results ranking once you are an advertiser is to build up positive reviews.
So don't forget to request reviews from existing customers on Angie's list and any leads you end up working with.

If you are an advertiser and have positive reviews, you can apply to be an "Angie's list certified business". This certification would require a background check and proof of required licenses but will help with your search ranking and add credibility to your profile.
Offer a discount on your profile
This will help with your search rankings. Just make sure that you are offering a discount that will not harm your profitability. After a quick search, we noticed that most landscaping companies were offering 5% off their services.
Call up Angie's list and collect monthly statistics, such as:
How many searches for my service were conducted in the last 30 days in my region?
How many times did I appear in those searches (# of impressions)?
How many times did someone click on my company in the search results?
Also, log into your personal homeowner account to research your competition's profiles and reviews.
All this will help you improve your own profile and understand how you are performing vs. your competition on a monthly basis.
Keep track of your ROI on a monthly basis
Make sure you keep track of all leads that come through Angie's list! Some might see your listing on the website and call or email you off-platform. For any leads you get during the time you are advertising on Angie's list, make sure you ask how they heard of your services.
We recommend keeping track of all leads in one document. This will make it very easy to assess how much revenue Angie's list has generated for you. Re-visit this document every month, and check if any of those leads turned into paying customers. Then, document how much they have spent with you (sales) and how much profit you made of those sales (net profit).
Compare your total net profits generated from Angie's list leads vs. your total advertising costs at the time of the analysis to gauge your ROI.
Make a final assessment after 8 months of testing
If your ROI is not positive after 8 months, then we wouldn't recommend continuing to advertise with Angie's list. Knowing how difficult they can make it to cancel your account, reach out at the 8-month mark to make sure you take all the necessary steps so that your account doesn't renew automatically.
If you do have a positive ROI, then that's great news! You can continue to build positive reviews and optimize your profile to generate even more leads in year 2.
***
Have you or anyone you know ever used Angie's List or Homestars? We'd love to hear about your experience and whether or not you would recommend it to other landscapers!