MUNICIPAL
Jean Drapeau Park
600 Caliper trees sourced for the redevelopment of Montreal's most recognizable landmark.
Entreprises Daniel Robert Inc
Over 600 trees caliper trees
This three-year project in one of the most iconic parks of Montreal dramatically reimagined outdoor public spaces. GoMaterials delivered over 600 trees for the project, which were planted across three different locations in the park.
Part of the project involved planting caliper trees as well as conifers near one of Montreal's most recognizable landmarks – the biosphere.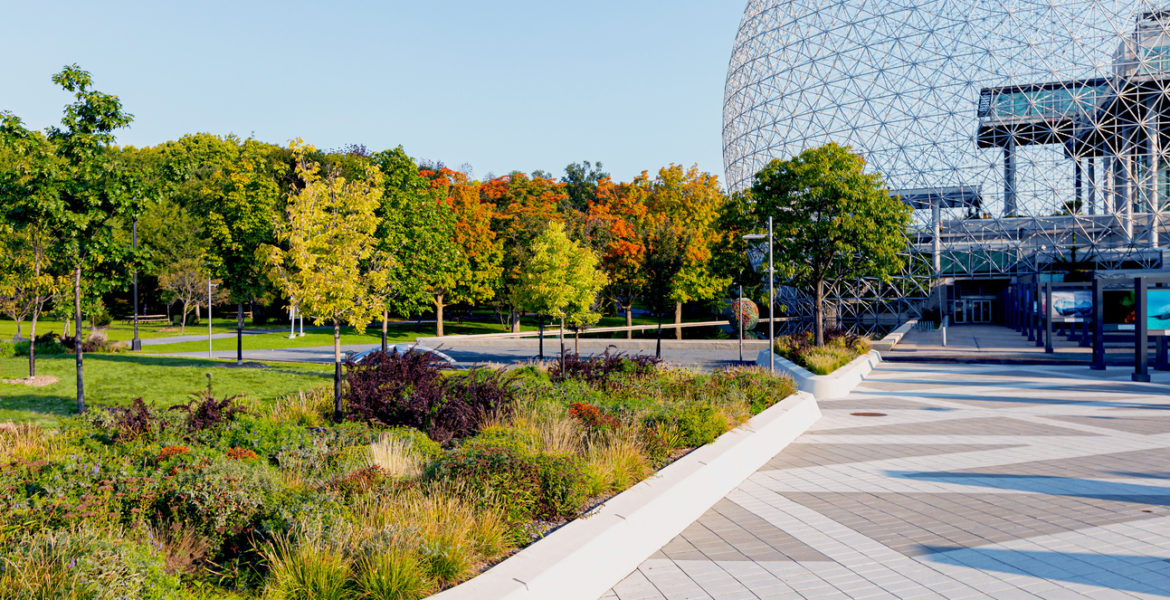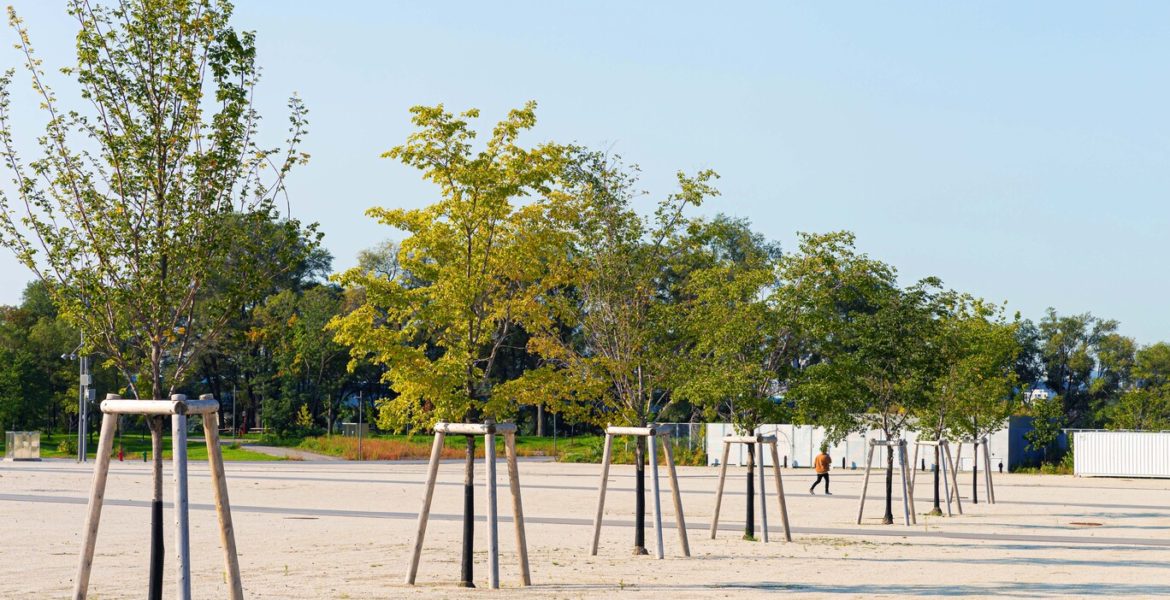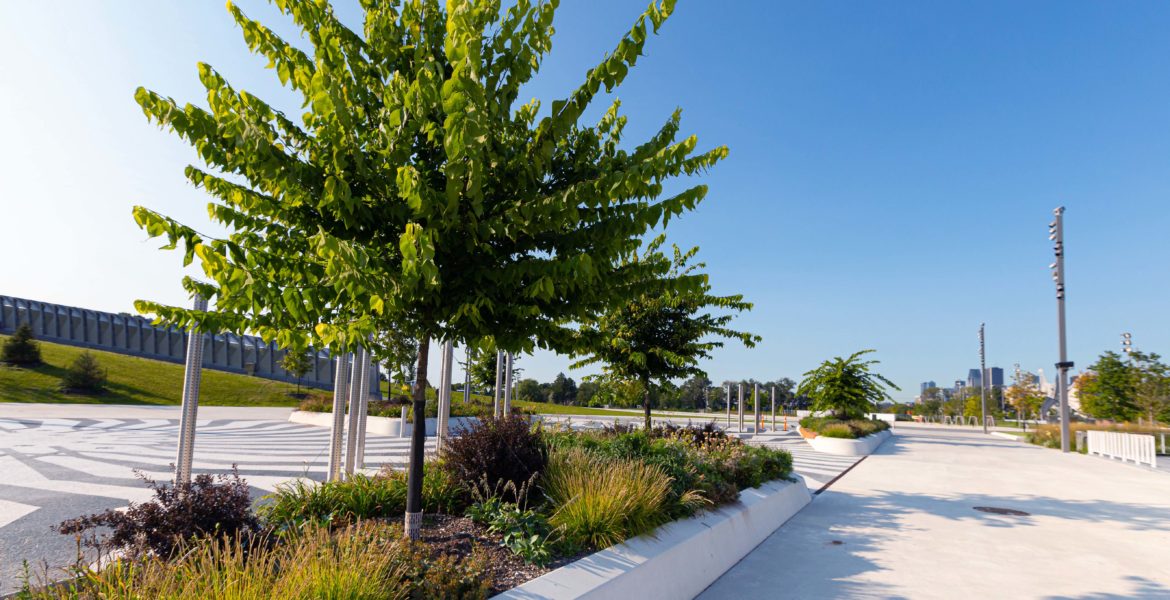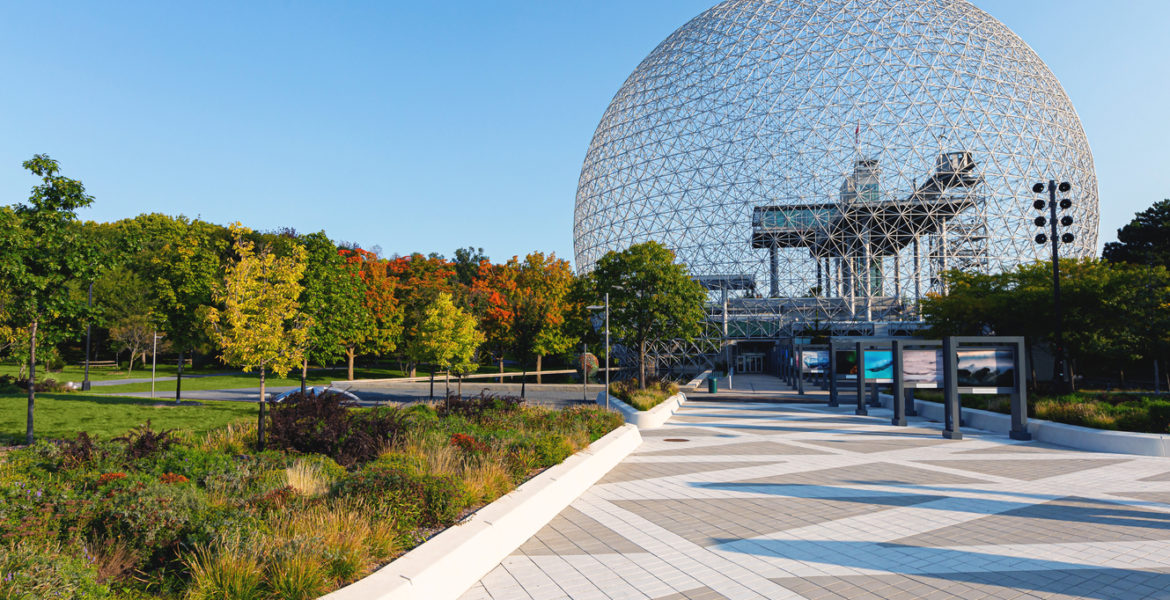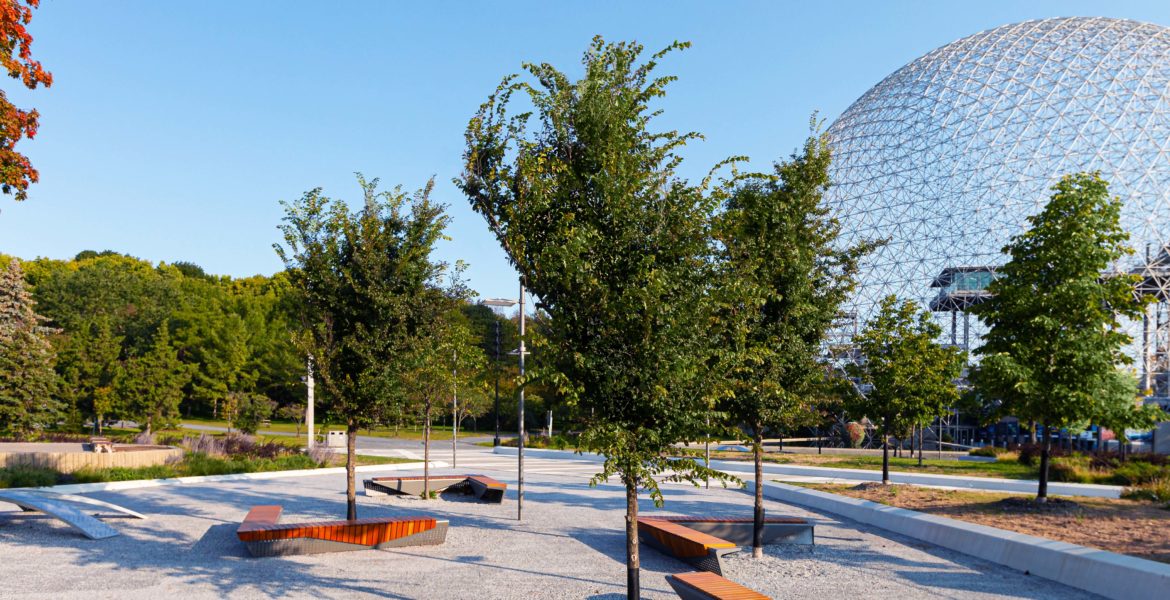 Materials delivered
Abies Concolor
Acer Saccharinum
Acer Saccharum
Acer Saccharum 'Fiesta Fall'
Acer x freemanii
Acer X Freemanii 'Autumn Blaze'
Acer X Freemanii 'Autumn Fantasy'
Aesculus Glabra
Amelanchier Canadensis
Amelanchier Laevis
Betula 'Alleghaniensis'
Betula Nigra
Betula Nigra 'Cully'
Betula Nigra 'Heritage'
Betula Papyrifera
Betula Papyrifera 'Renci'
Carpinus Caroliniana
Carya Cordiformis
Catalpa Speciosa
Celtis Occidentalis
Celtis Occidentalis 'Prairie Senteniel'
Fagus 'Grandidentata'
Fagus Grandifolia
Fagus Sylvatica
Fagus Sylvatica 'Atropurpurea'
Ginkgo Biloba
Gleditsia Triacanthos
Gleditsia Triacanthos 'Harve'
Gleditsia Triacanthos 'Shademaster'
Gleditsia Triacanthos 'Skyline'
Gleditsia Triacanthos 'Street Keeper Draves'
Gymnocladus Dioicus
Juglans Cinerea
Juglans Nigra
Juniperus Virginiana
Larix Decidua
Larix Laricina
Maackia Amurensis
Magnolia X Soulangeana 'Yellow Bird'
Malus 'Harvest Gold'
Malus 'Prairiefire'
Malus 'Royal Raindrops'
Ostrya Virginiana
Phellodendron Amurensis
Picea Abies
Picea Glauca
Picea Pungens
Picea Pungens 'Galuca'
Pinus Flexilis 'Vanderwolf'
Pinus Nigra
Pinus Nigra 'Austriaca'
Pinus Strobus
Pinus Sylvestris
Populus Deltoides
Populus Deltoides 'Siouxland'
Populus Tremuloides
Prunus Serotina
Quercus 'Crimson fire'
Quercus 'Crimson Spire'
Quercus Alba
Quercus Bicolor
Quercus Macrocarpa
Quercus Rubra
Syringa Reticulata 'Ivory Silk'
Thuja Occidentalis 'Degroots Spire'
Thuya Occidentalis
Tilia Americana
Tilia Americana 'Redmond'
Tilia Cordata 'Glenleven'
Tsuga Canadensis
Ulmus 'Accolade'
Ulmus 'Triumph'
Ulmus X Morton 'Accolade'