How to Track Quotes and Orders in the GoMaterials Platform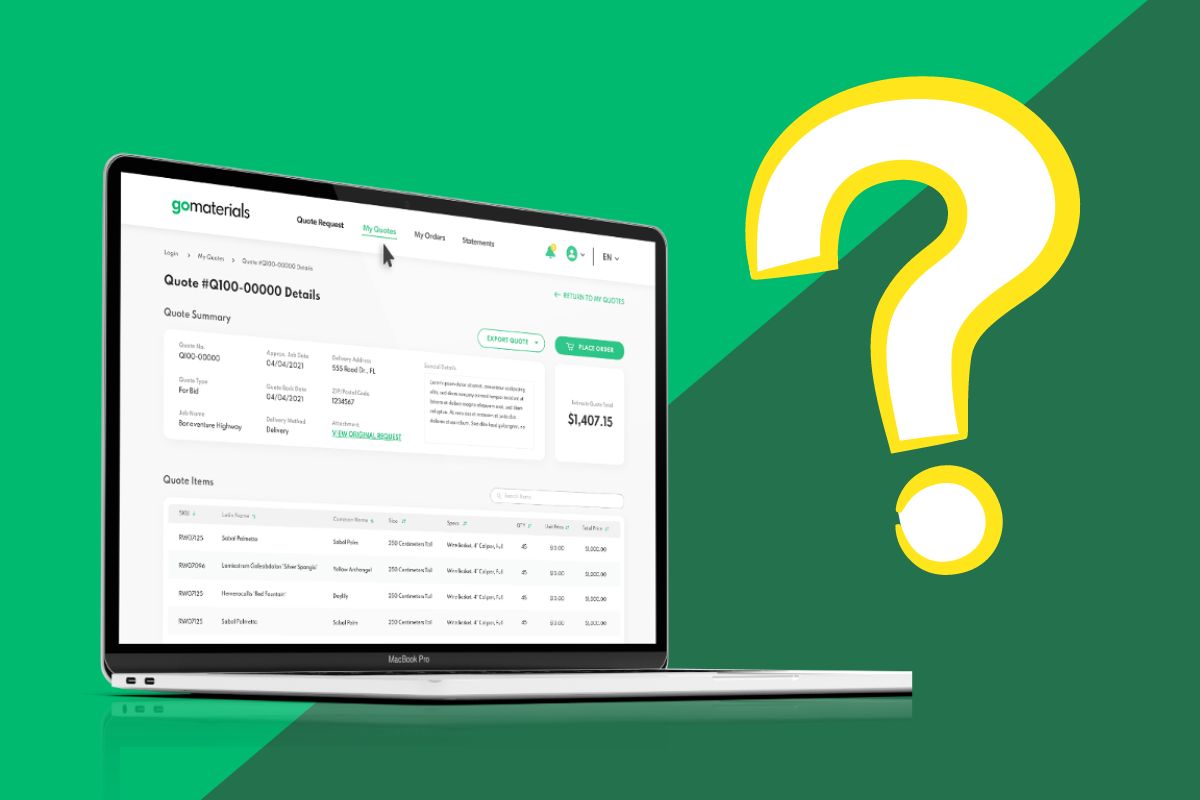 In our most recent Q1 update blog post, we announced the launch of digital and interactive quotes and orders! Your quotes and orders will now be even easier to keep track of! If you're wondering how to use these features, here's a quick tutorial.
First, log onto your account. Next, you will see three main tabs at the top of the page: Quote Request, My Quotes, and My Orders.
Under Quote Request, you can fill out all the necessary information when making a quote request, e.g. the name of the job, and whether it is needed for delivery or pickup. When it is completed, click on "submit now".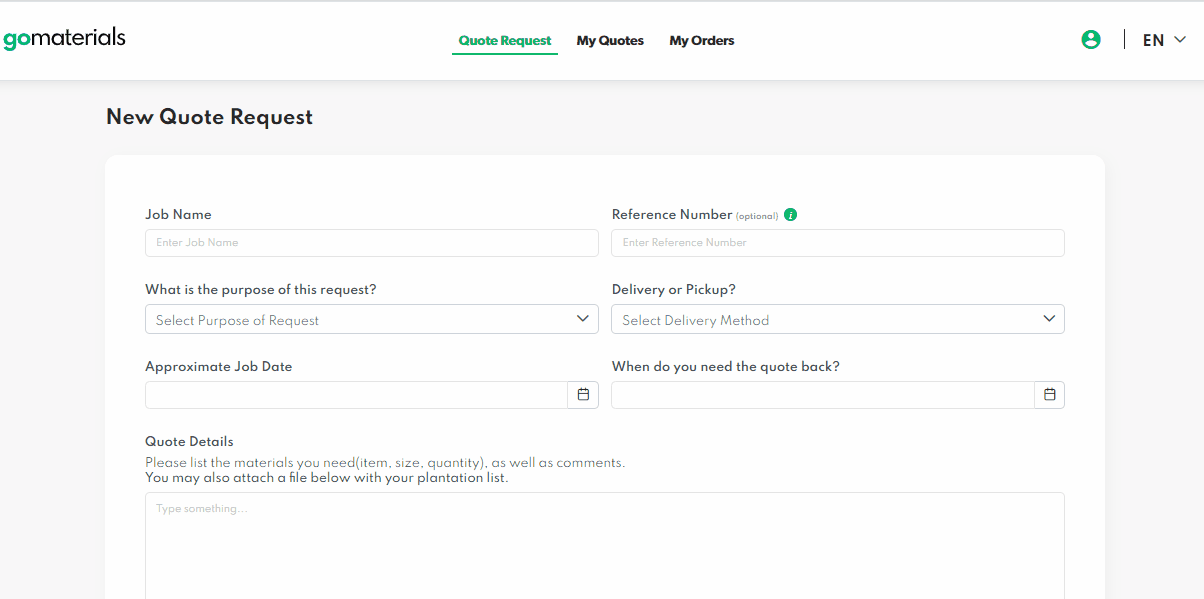 Once the quote has been requested, it will be available to view in the My Quotes tab.

Finally, after placing an order from a returned quote, it will be available to view in the My Orders tab.
Where to View the Tracking Feature
The tracking feature is available in the My Quotes and My Orders tabs.
My Quotes
Under My Quotes, you can view your list of quotes that are either pending, returned, or canceled under the status column.
Select a returned quote and click on "view".
You'll be launched onto a page with two sections: Quote Summary and Quote Items.
Under Quote Items, you will see your pricing with two possible color-coded highlights for substitutions or unavailable items.
Unavailable items
If the item requested is unavailable, it will be flagged in red in the same row as the item.

Substitution items

If there is an alternative for the plant or size requested, the item will be highlighted in yellow.
To review the originally requested item, click on the eye symbol at the right of the row. The original details of the item will pop up underneath.
To hide it from view, simply click back on the eye.
My Orders

Under My Orders, you can view your list of orders that are either pending, booked, complete or canceled under the status column.
Select an order that is either booked or completed and select "view".
You'll be launched onto a page with two sections: Order Summary and Order Items.
Under the Order Items, you will be able to view the same color-coded system as with the quotes items.
If the quotes or the orders are pending, users will receive an email once the quote is returned or the order is booked.
***
At the time when we're about to hit peak landscaping season, efficiency is the need of the hour. With the GoMaterials platform, you'll be able to track all your softscape quotes and orders in one place! If you haven't signed up already, you can signup here. If you have any questions or feedback, you can send an e-mail to [email protected], we'd love to hear from you!