GenZ Landscapers: Meet the 20-year-olds Behind Orange Landscaping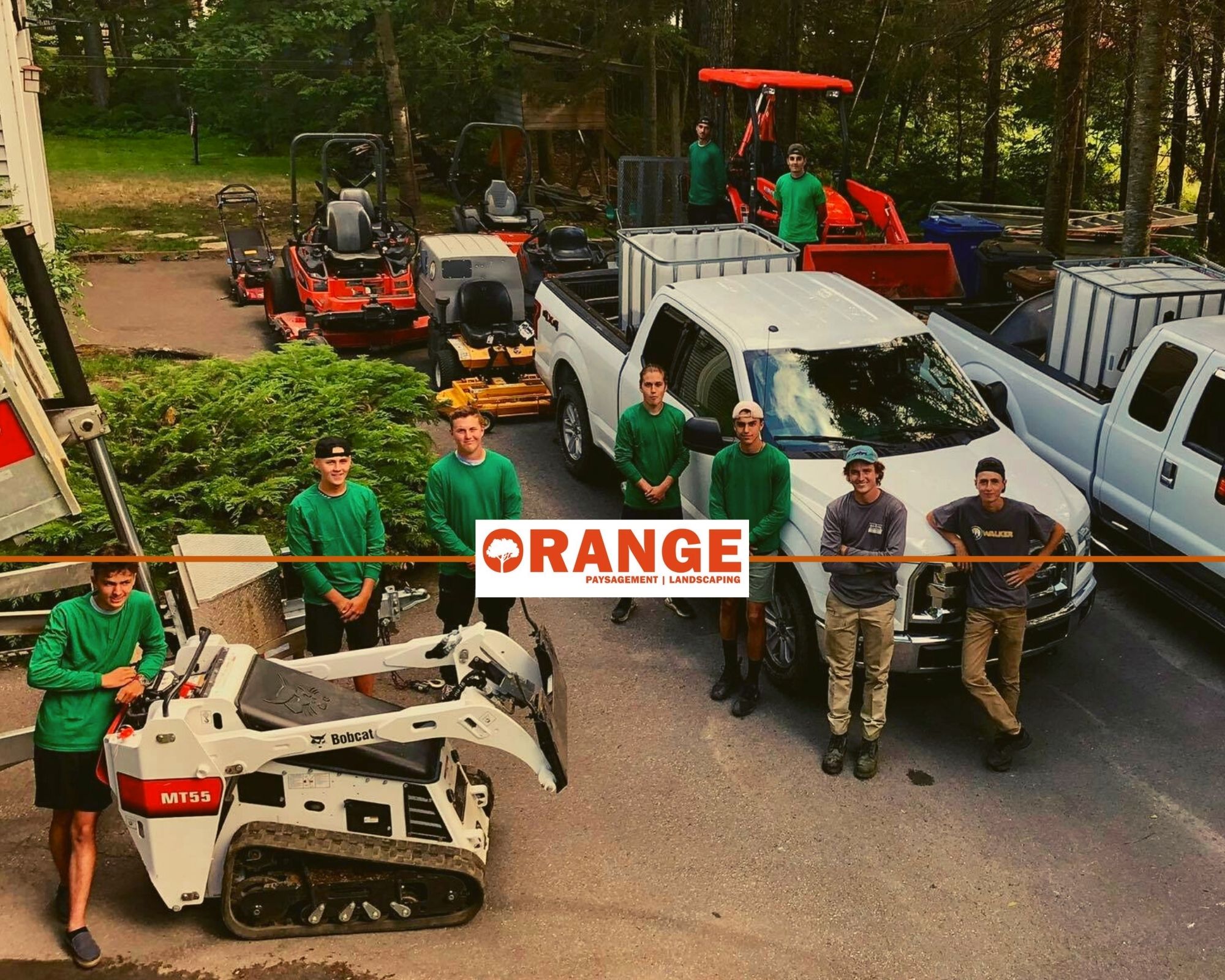 Starting your own landscaping business can be hard at any time. Deciding to take the plunge in the middle of a pandemic can seem counter-intuitive. However, the young co-founders of Orange Landscaping have proven that entrepreneurial spirit and passion for landscaping can override all factors.
We sat down with Max-Émile Boucher & William Gadoury, to understand their perspective, and vision for the future, and what it meant to not only launch their business in 2020 but to make sure it thrived.
How do you know each other and what made you want to create this company together?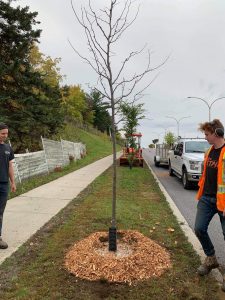 MAX: Actually, we are friends from high school. We have known each other for about five years and had the same dream. We had been talking about going into business together for a long time and then two years ago we started doing snow removal on roofs. Since the business was going great in the winter, we said to each other
"Why not try it in the summer?".
I was already in lawn care, and William already had his company – a farm. So, even though we had different backgrounds, we complemented each other well.
WILLIAM: It is pretty much the same for me. We both had an entrepreneurial spirit that was quite developed for our age. What I liked about Max is that he has a never-ending ambition. Together we saw that there was an opportunity to do something great.
When did you start Orange as a full-fledged landscaping business? 
MAX: We really started this year, but we had projects together before. In Spring 2020, we said to ourselves: we are going to do something more concrete this year and we are going to put a brand name on it.
What can you attribute your success to and what makes Orange unique?
WILLIAM: We've had some big contracts this year, but we each had previous experience with public contracts, bids and calls for tenders, so we weren't new to this. Running our companies before Orange helped us a lot.
"You must be humble in this world, so I wouldn't say we're pros yet." 
I think our success also comes from the fact that we are young, there is flexibility linked to that. Our inexperience could also be an advantage because we have a fresher perspective and don't shy away from using new methods. And one last thing is that we were not afraid ask for advice.
Can one of you tell me about one of your biggest challenge this year?
WILLIAM: This year with Covid, labour problems were felt several times. We often had difficulty providing all the manpower to do the job. At the beginning of the season, it was harder, but as the year progressed it became easier.
Are you still feeling the effects of Covid today? 
WILLIAM: Absolutely we do. Certain bids that we had high hopes of winning were postponed. We did not even know at a certain point if we were going to have the right to access people's land to do the work.
MAX: It is also about all the indirect delays such as machinery. There were tractors under repair for three months because there were back order parts. All that said, we were definitely hit less hard than other industries since a lot of our work is outdoors.
"At least we still have the chance to be in an environment that has not been affected too much. It is a bit of luck."
So, what is your vision for Orange? Let us say in 5 years.
MAX: It is hard to predict, but Will and I agree that what we want to focus more and more on public contracts. We often talk about Parks in Montreal; it would be a big accomplishment for us to win some of those contracts.
WILLIAM: We also want to develop our projects as much as possible in terms of number and size. It is also going to be a matter of working more efficiently and improving our work methods.
If you could change one thing in the landscaping industry, what would it be and why?
MAX: I've often encountered a lack of flexibility or rigidness from people that have been in the industry a long time. As if there is only one "right" way of doing certain things and no other alternative. As young entrepreneurs, we do seek advice from industry vets, but are also much more open to trying new things.
"There is a fear of novelty that is a little disturbing."

What made you choose GoMaterials for sourcing your plants and trees?
MAX: The way the communication was done, it seemed like you were stepping up the game. You were proactive and hungry, it is kind of our corporate culture too, so we thought it was interesting.
 "You could see that there was something different about GoMaterials."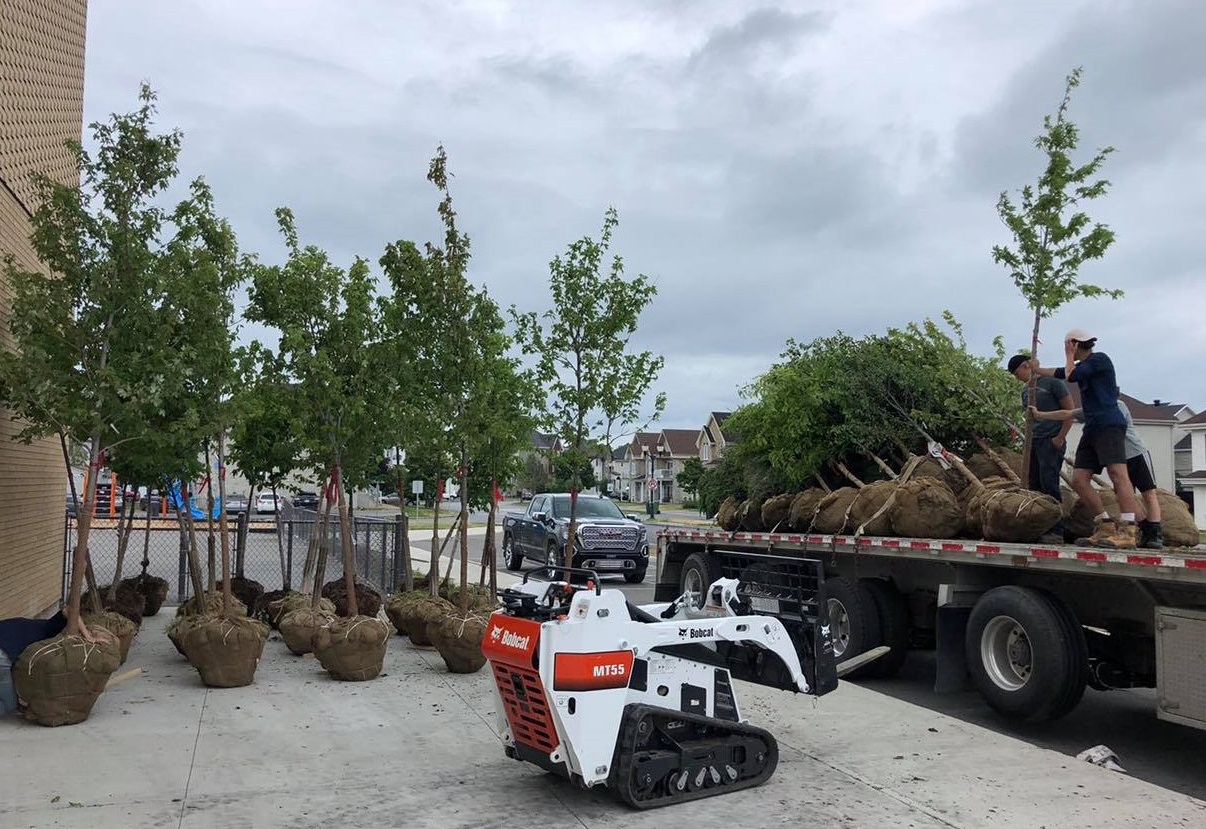 How does technology help you in your day-to-day operations?
MAX: In general, we were surprised to see that everything related to supply is about 20 years behind. You still get photos of bids taken on a cell phone. On the other hand, there are now alternatives like GoMaterials that are taking steps to help advance the industry from a tech standpoint. Simple things like timely quotes, clear pricing, reliable deliveries and customer support really make the difference when running a business.
WILLIAM: Looking forward, one thing I think could be very interesting would be technologies that would help with the survival of your plants. For example, you could be notified when they need to be watered or need plant care. I think that would be a game-changer.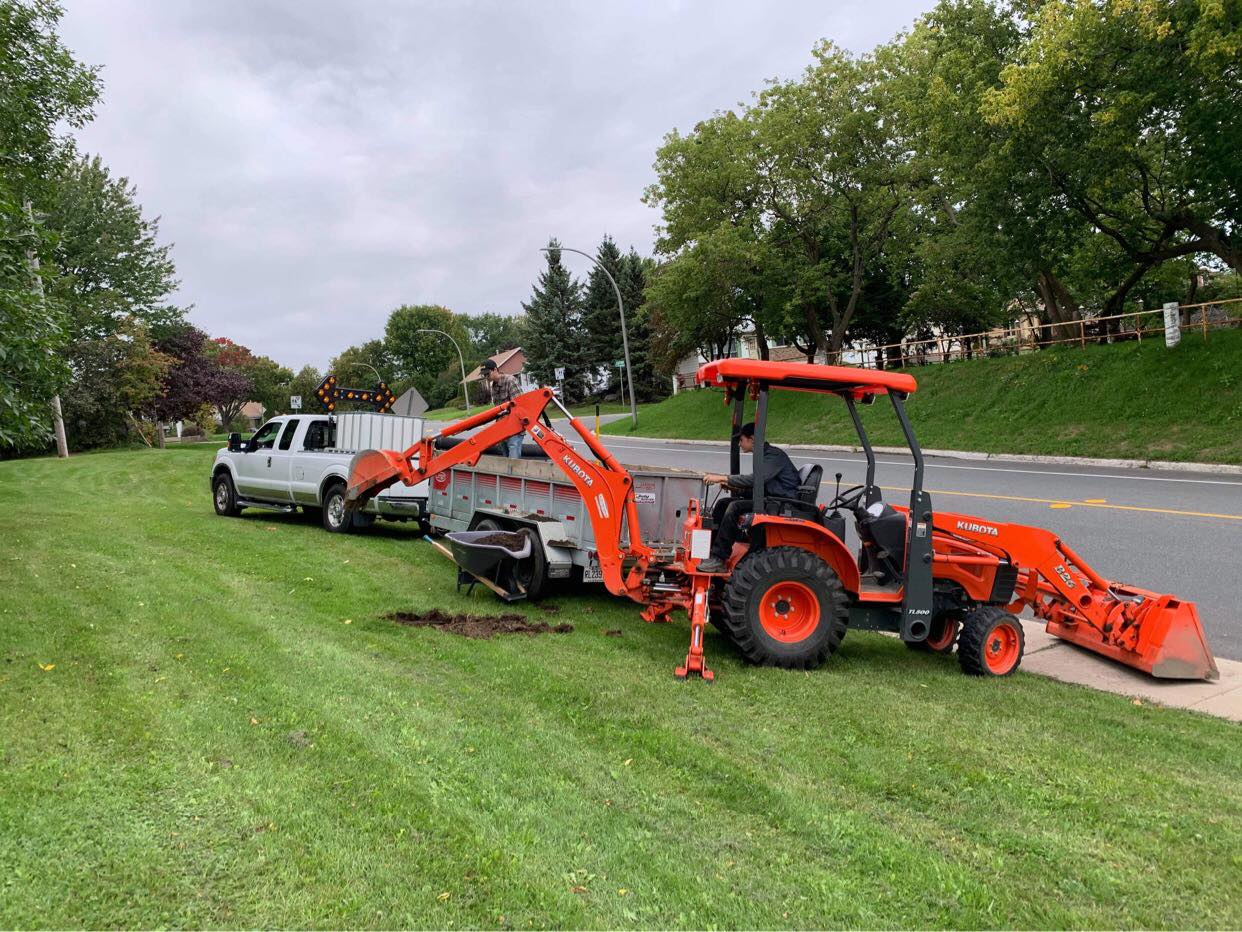 What helps motivate you?
WILLIAM: Seeing your completed contacts after a long work-week is very motivating. It allows you to look back at your work and say, 'Yeah, that was worth it.'
MAX: I'd say our team is also what motivates us. A great example happened a few weeks ago. As Will and I were leaving a jobsite at 4 p.m., we received a call from another crew asking to work late. They said they were having a lot of fun and that they wanted to stay and finish planting so that they could be efficient the next day. That was really special.
Have you found it difficult to find good crew members? 
MAX: It was difficult in the beginning but as the season progressed, we made a lot of contacts which helped. We had a lot of carry over workers from our winter operations that enjoyed working with us and wanted to continue in the summer. Some friends also helped us a lot. We will never be grateful enough for that, especially during the weeks when we were short labour and our friends came to support us.
How do you create a culture where people are happy at work and enjoy working with you?
MAX: In all honestly, the culture is quite organic.
"To put it simply, our employees are like our friends."
WILLIAM: The fact that at times there is a lack of hierarchy, in the sense that we work together with our crews, has been very beneficial to our culture. It creates a sense of belonging to the company and a feeling of respect for Max and I.
What is your favourite tree? 
MAX: Well, I love Autumn Blaze. The quality, the trunks are beautiful, the leaves are beautiful, I have never heard a customer disappointed to have this tree. It is my tree. Plus, it is orange like my hair and like our company!
WILLIAM: Alright, I am going to try to beat that. A tree that really impressed me, and I am more visual, it's the Gingko. There is something special in this tree that differentiates it from the others.
"It is this tree where the world stops and asks the question; what is this tree? It is a bit like us."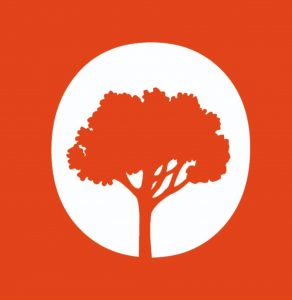 Describe Landscape Orange in three words
MAX: Young, ambitious, professional, I think we have a good trio in there.
***
We like hearing from diverse voices of the landscaping industry from landscapers to urban planners, and architects. Drop us a message if you know someone who has an interesting point of view about the landscaping industry!