Top 10 Landscaping Questions and Answers We Get About GoMaterials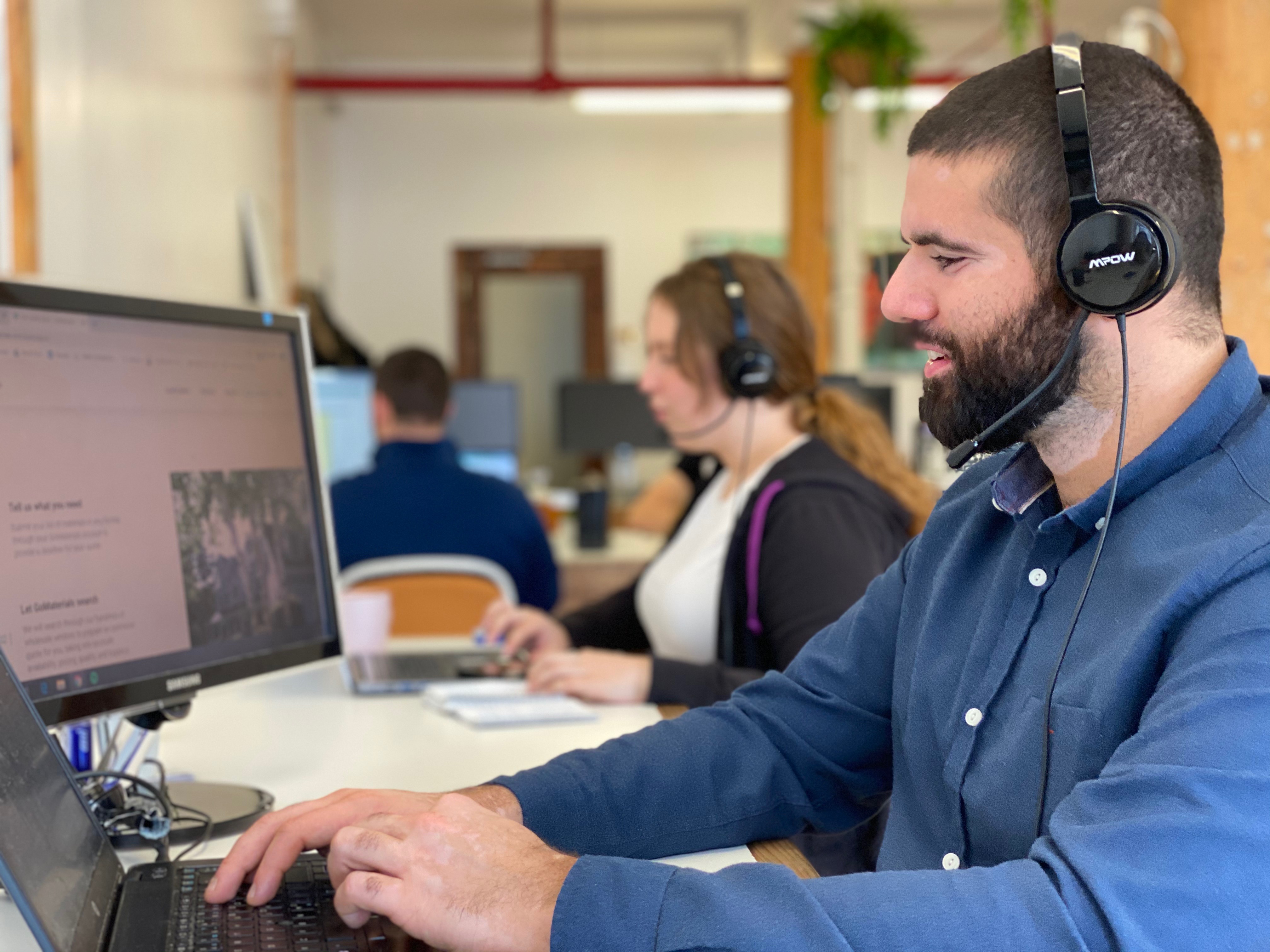 GoMaterials was founded by a landscaper for other landscapers and after years of dedicated experience in our business, we've continued to perfect our vision that changes the traditional and ineffective way of running things. We take out one of the most complicated and time-consuming parts of your day- the back-and-forth chaos of the plant procurement process. We know the questions landscape professionals have when considering us as their plant sourcing partner. Here are answers to the top 10 landscaping questions that we get from landscapers.
Is this like other online plant directories? I don't think I have time to go through a bunch of directories.
The GoMaterials platform is very easy to use and designed to reduce your workload instead of increasing it. All you need to do is send us a list, and we'll take care of the rest from estimation all the way to delivery. You'll also have access to our streamlined online platform which is super helpful for you to keep everything organized and trackable.
You're like a broker, then?
Yes and no. Yes, because we help source your landscape materials. No, because we provide so much more! Think of us as an extra set of hands – an estimating and purchasing team working to get you the best wholesale pricing (minus the heavy markups) and guaranteed quality. You'll also have access to an online portal that keeps all your quotes and orders organized and up-to-date. Most importantly, by delegating the grunt work to us, you'll be able to reinvest these hours into your business.
So then what exactly do you do?
GoMaterials takes care of wholesale plant and tree sourcing. Simply submit a list of your plants in any format (we mean it – anything from landscape design plans to the back of a napkin, we've seen it all). We'll then take charge of the search, price comparison, quality assurance, and logistics organization for all your materials. Lastly, we'll set you up with a dedicated account manager that will work with you throughout the whole process.
We have a wide-ranging landscape material network of hundreds of wholesale nurseries and suppliers across USA and Canada. This allows us to fulfill your entire plant list while getting you competitive wholesale pricing on your materials.
Let's break it down
1) You send us a list of materials for an upcoming bid or install job through our practical online platform.
2) We will send you back a quote within 48 hours. During this time, we'll work with our suppliers to locate all the material, compare pricing, and ensure availability. We'll also ensure that specs and quality are both met. You can check out our quality guide to learn more about our wholesale plant quality standards.
3) If you are happy with the quote, you can confirm the order, and we will take care of all the delivery logistics.
What types of products do you sell at GoMaterials?
We source all softscape materials including any species of trees, palms, shrubs, and perennials regardless of their caliper, size, or weight. We are resourceful in finding you the exact right product. We also offer hardscape and plant care products in select regions. For specific inquiries on hardscape materials, contact [email protected].
How much does your service cost?
Our service is 100% free for landscape professionals. There is no registration, membership, or setup fee to join GoMaterials. All you need to do to get started is create an account.
Quality is extremely important to me; how can I trust the materials will be good quality?
We take quality very seriously and ensure all suppliers on our platform are reputable. We also take the following additional measures:
1. We can provide images of any product before the order is booked.
2. We will remove suppliers from our platform if the quality is consistently not up to our standards.
You can also check out our case study to learn more about how we helped maintain the quality standards for a large commercial landscaping project.
Who are your suppliers?
We've partnered with hundreds of wholesale nurseries and suppliers across the USA and Canada. We do business in New York, New Jersey, North and South Carolina, Georgia, Florida, Texas, California, and the provinces of Quebec and Ontario. We're planning on more markets to come!
What's the turnaround time for quotes and orders?
We make sure to ask when you need your quotes back and will respect those timelines. It takes us, on average, 48 hours to get the quote back to you, depending on the size. Orders must be placed 2 days before the material is needed.
What are your payment options and terms?
We accept all major credit cards and offer credit terms for larger accounts.
I already do this in-house, what's the benefit at GoMaterials?
We understand that you're busy (really busy!) and we want to help. Whether you are a one-man show or part of a larger team, we want to help reduce some of the time and stress associated with sourcing your materials. Think of all the time wasted on the menial and tedious task of going back and forth with suppliers that could be invested in training some new workers, speeding up the bidding process, or getting a head start on any other project.
I already get amazing prices; how can you compete?
We approach every quote differently. Each quote is optimized based on supplier product availability, price, and logistics organization. We might combine multiple suppliers on a single order to get more competitive pricing (but before we do, we make sure there won't be additional transport costs that outweigh the savings on the product). Because of this, you will likely see substantial price savings on larger orders since there is huge room for optimization. The hours that you will save the quoting process and preparation logistics will be significant, and you can instead use this time to take your business to the next level.
***
If you have any landscaping questions that come up, feel free to reach out to us at [email protected]! For more information on the GoMaterials plant procurement process, check out our article Understanding the GoMaterials Process and Our Optimized Plant Quotes.