5 Tips to Boost your Landscaping Trade Show ROI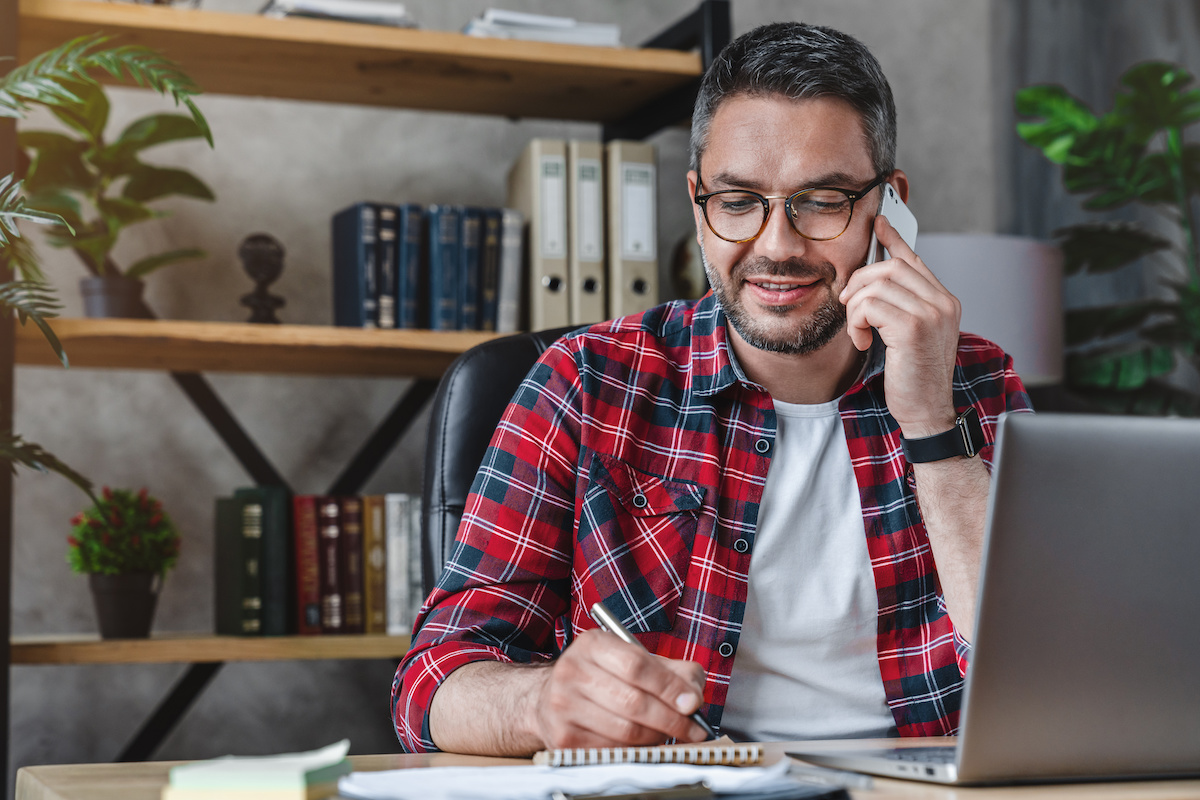 We could hardly contain ourselves in the months and weeks leading up to landscaping trade shows in 2022. There's nothing quite like trade shows to build connections, find suppliers, and catch up on the latest landscaping trends and technology!
Now that the dust has settled on the early 2022 landscaping trade shows, it's time to look at getting more value out of your event efforts.
Here are some ideas to maximize your investment in landscape trade shows:
Create a database of wholesale nurseries
Send a personalized email campaign to suppliers
Share what you learned at the landscaping trade shows
Follow up with landscaping media and event organizers
Book demos for softwares and tools you found interesting
1. Create a database of wholesale nurseries you met at the landscaping trade shows
During the landscaping show, it's all about building connections with people and showcasing who you are and what you're looking for. After the trade show, you can organize the wholesale nursery contacts you've acquired to create an accessible database. This can help cut down the time it takes to find the right supplier when you have the need later in the year. If you need help shortlisting suppliers, here are the criteria the GoMaterials supplier management team uses. You can use this or create your own to start categorizing your contacts.
Availability and plant specialization: Do they have large quantities of products available and do they specialize in plants and trees you usually source?
Quality standards: Do they have a specific quality standard (e.g., Florida Fancy, No.1, etc.)? Are they willing to send pictures of materials before shipping?
Specs and responsiveness: Do they seem confident in guaranteeing your spec requirements? Remember that many nurseries are still recovering from plant shortages!
Pricing: Last but not least, is their pricing competitive? With increasing nursery input costs, many nurseries are in the process of increasing their pricing in 2022.
What about the people you met who don't exactly fit your criteria? Well, every contact is useful! Perhaps they're not perfect for you right now, but they may be in 3 months or 6. Even if you don't work with them immediately, you now have an accessible database of suppliers!
Pro tip: Don't have time to keep track of all the nurseries? You can always reach out to GoMaterials!
2. Send a Personalized Email Campaign to Suppliers
Don't forget to add all the new contacts of suppliers into your CRM and email them as soon as you can after the event to start building relationships. You can also add your existing and trusted suppliers to keep the relationship going!
Your follow up campaign for landscaping trade shows could have:
✔ Selfies and Booth Pictures
Who are you again? Oh right! The charming people who snapped some pictures at our booth!
✔ Reminders about what you discussed
You met countless people and so did they. They'll love it if you go the extra mile to remind them of your conversation.
✔ Prompt for the next possible event
If you missed out on sending an email soon after the event, it might be a good idea to approach them just before the next event.
3. Share what you learned with your team and plan the next steps
Trade shows can be expensive. It's hard to get everyone on your team to attend a show. But everyone can still learn from your experiences. A follow-up session with everyone in your team can help maximize the value of your trade show appearance.
How to follow up internally on the landscape trade shows
Host a lunch and learn or a townhall meeting for everyone in your team to talk about your observations at the show.
Book a detailed follow-up meeting for your operations, marketing, and sales teams who may benefit more from the contacts you collected.
Set reminders to follow through on the actionable tasks from the event to make sure they don't fall off the radar!
4. Follow up with the media contacts and organizers of landscaping trade shows
Tradeshows are great for making connections with industry media and influencers. If you met them at the show, it's time to start building that relationship.
Met an interesting industry influencer? Reach out for interview opportunities by reminding them where you met.
Don't wait until you actually have a PR opportunity to reach out to media contacts you met at the show. Ask if you can contribute in any way to their upcoming stories!
Be sure to thank the organizers and start a conversation about how they can help you get a better deal next year.
5. Book demos for tools and software options you explored at the landscaping trade shows
If you thought a software or technology you saw at a tradeshow could be interesting, it's time to test out your ideas! You can book an extended demo to see if the software or tool fits your needs. The earlier you start, the more time you give your crew to get used to the change.
Ask for a personalized demo
Often demos at landscaping trade shows can be generic and not practical for your specific needs. Ask for a personalized demo!
Explore detailed documentation and ask for ROI estimates
Software sales teams always love the opportunity to talk about ROI and details. Asking them for some high-level numbers can be a great way to understand if it's worth exploring any further.
P.S.: Did you happen to catch a demo of our platform at any of the 2022 landscaping trade shows? Feel free to book a follow-up with us!
In case you missed us, we were at these Q1 Landscaping Trade Shows!
***
Did we miss any tactics that you use after attending a landscape industry trade show? Tell us on social media!