5 Wholesale Palm Trees in High Demand for Landscapers in 2022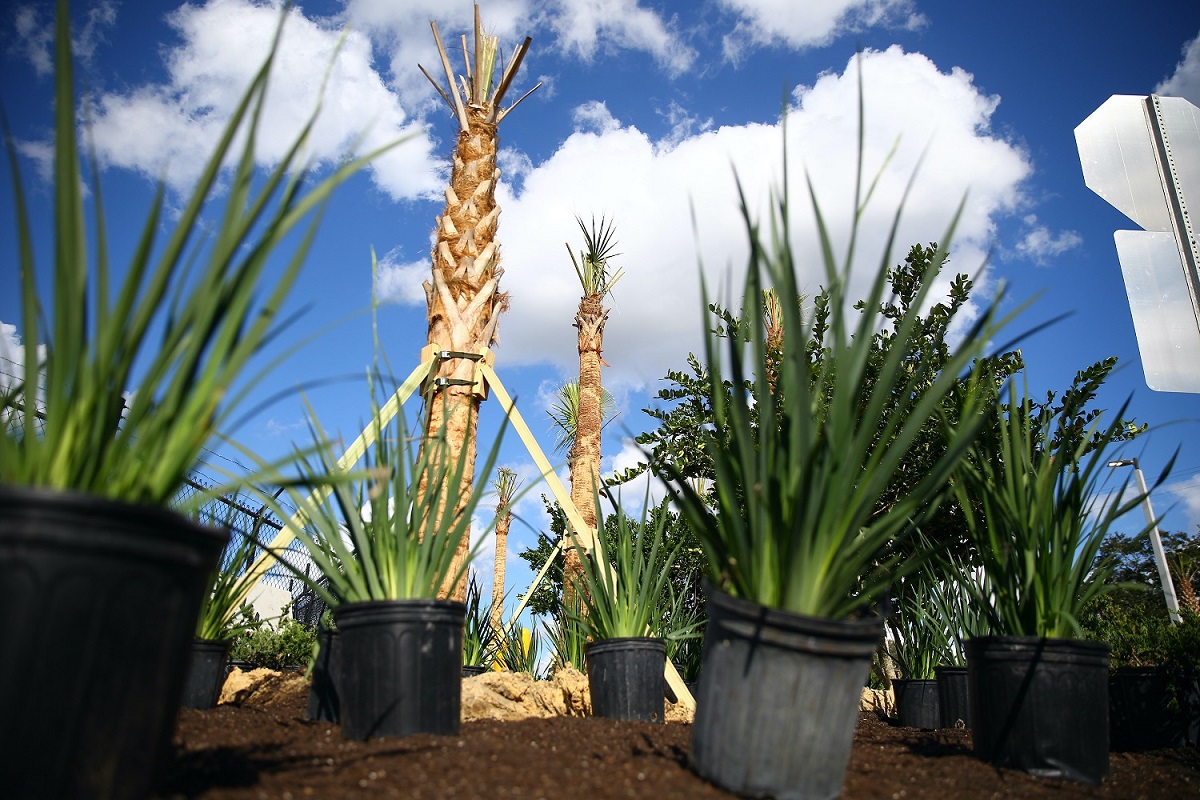 The demand for the palm trees fluctuates throughout the year based on the peak landscaping months, availability, and landscaping design trends. Tracking the top-selling wholesale palm trees and knowing what other landscaping companies are ordering is a great way to make sure you don't run into shortages. If you are curious about which palms will quite literally get scooped up in 2022, we got you covered!
Here's our list of top 5 wholesale palm trees currently in high demand and with great availability across nurseries in California, Florida, South Carolina, and Texas.
#1 Serenoa Repens (Saw Palmetto)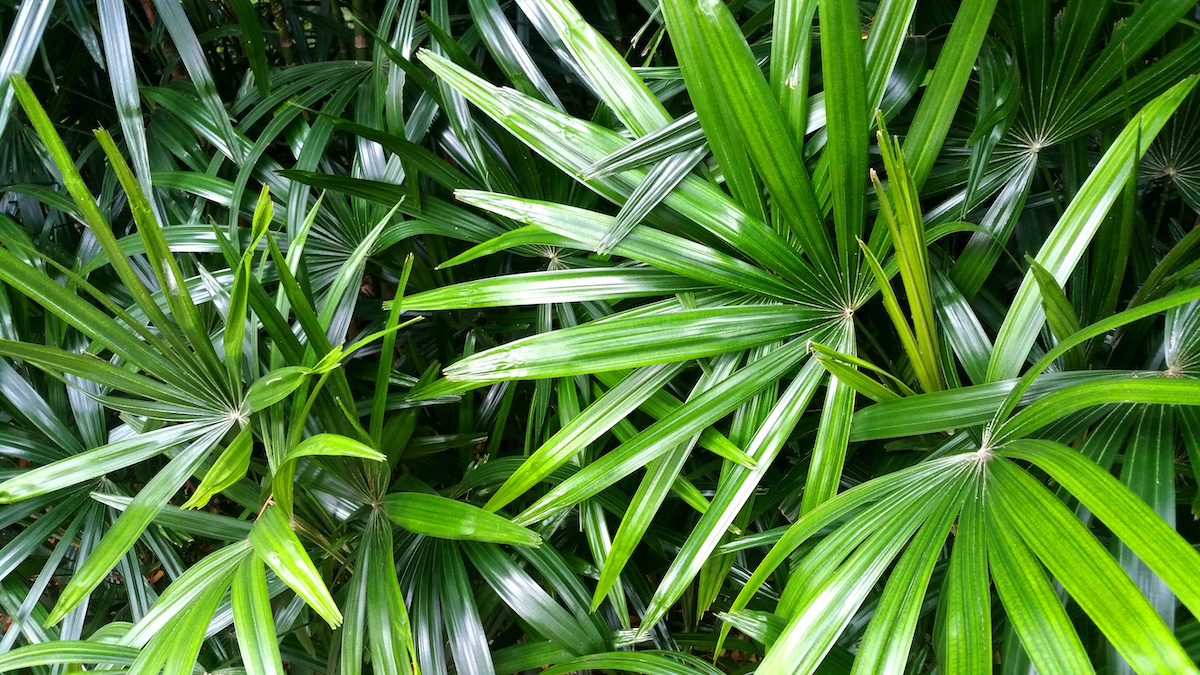 With the frequent droughts in the recent years, and a renewed focus on efficient water management, the demand for saw palmettos has steadily improved. Being a resilient, and drought-tolerant palm that's also native to the Southeast US states makes its choice a no-brainer for a wide variety of landscape designs. It's no wonder that the saw palmetto is one of the top-selling wholesale palm trees as per the early trends in 2022.
Design Highlight: The distinct 'saw-like' fronds offer the definitive subtropical look, and the spread is perfect to be used as a ground cover.
Most ordered size in 2022: 7 Gallon pot
Availability meter: ? ? ?
#2 Serenoa Repens 'Cinerea' (Silver Saw Palmetto)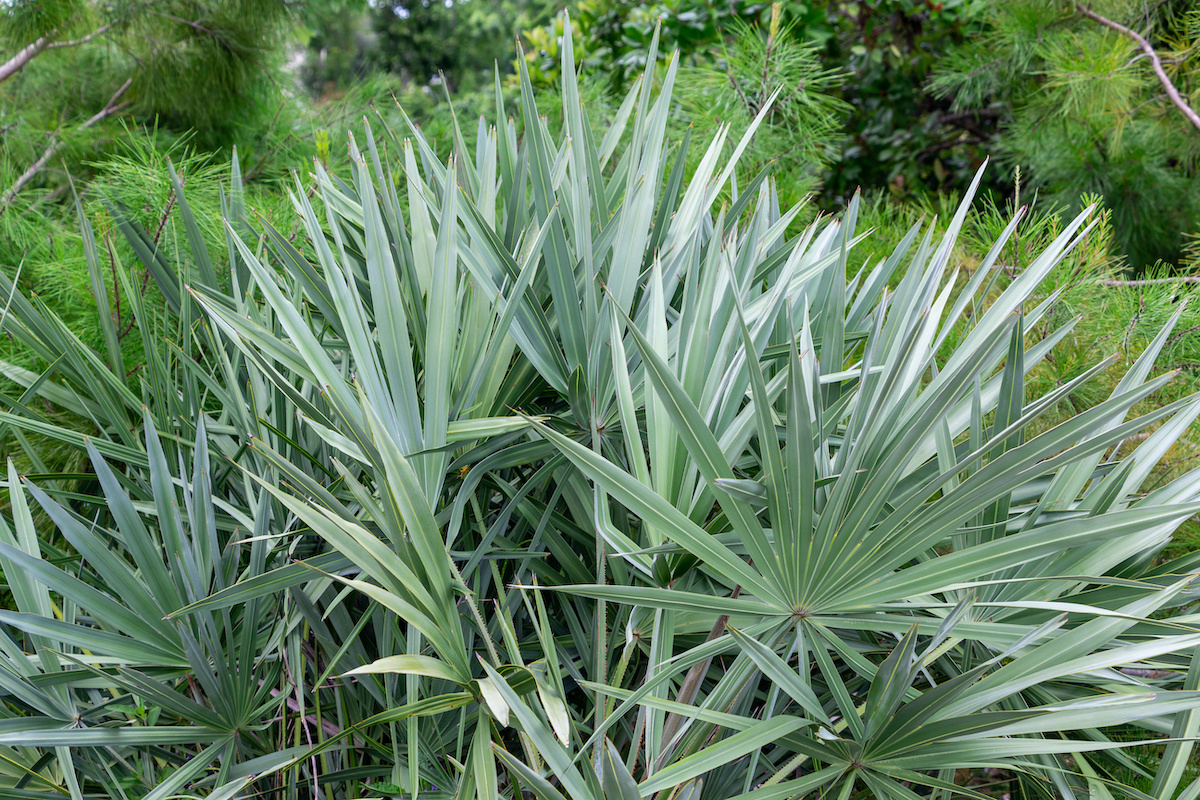 This silver and more exotic version of the saw palmetto palm trees is a close second across all southern states, chosen for its versatile use cases. In addition to being a drought tolerant palm, the silver version can also sustain in the cold and offer high salt tolerance. They require very little changes or adjustments to the soil and their distinct color offers a wide range of landscape design combination opportunities.
Design Highlight: The silver color adds a unique look and the ability to use these palm trees as an accent, backdrop, or just a ground cover.
Most ordered size in 2022: 7 Gallon pot
Availability meter: ? ? ?
#3 Sabal Palmetto (Cabbage Palm Trees)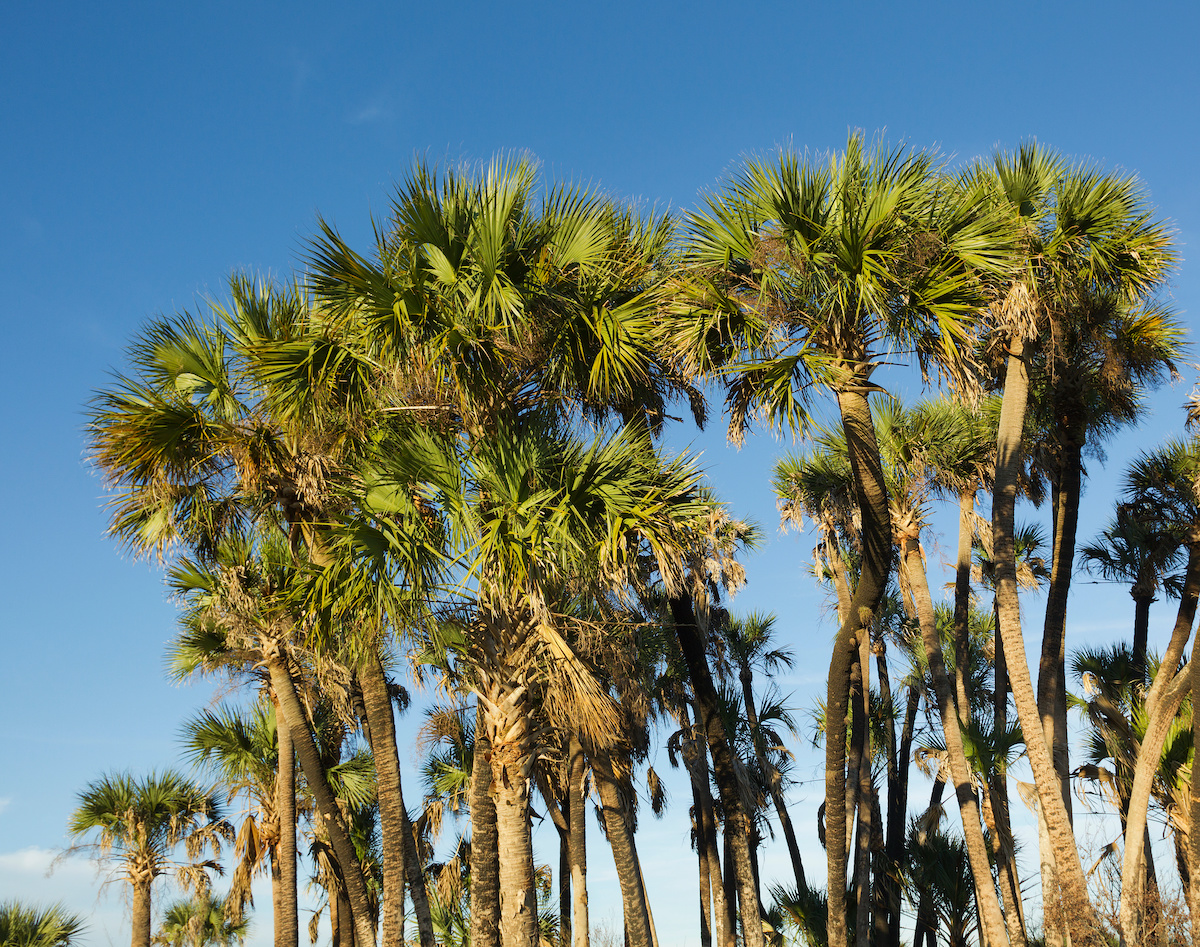 Another great option for the quintessential southern look, Sabal Palmetto palm trees are a go-to option for premium residential and HOA projects. With the rising number of single, and multi-family residential projects, the demand for Cabbage palm trees also seems to be going up. Their ability to sustain in both droughts as well as wet and cold weather make them ubiquitous across the states. The hardiness of cabbage palms and their adaptability for even below freezing temperatures literally makes them a palm tree for all seasons.
Design Highlight: Sabal palms are great for an informal, warm feeling, and blend in easily into a variety of landscape design compositions.
Most ordered size in 2022: 12' Clear Trunk
Availability meter: ? ? ? ? ?
#4 Sabal Minor (Dwarf Palmetto)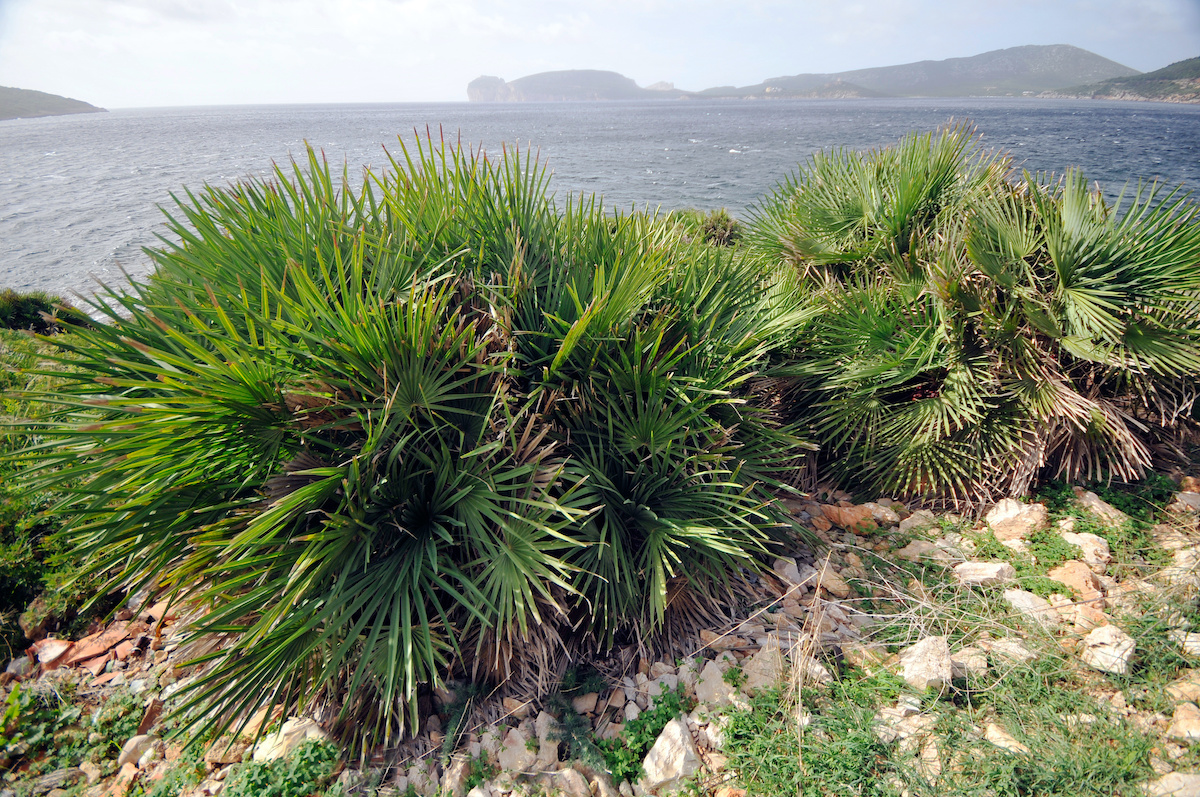 Small yet mighty, the Sabal Minor palm trees can handle anything and are wildly popular across the southern states, especially in Texas. They make for an excellent foundation plant and can be planted in moist areas with poor drainage. The staycation trend may have contributed to their increasing demand, especially with the large number of pool makeovers and rain gardens.
It also helps that the ability of the dwarf palmettos to withstand cold weather is second to none, widening their range and versatility even further.
Design Highlight: When paired with caliper trees, the Sabal Palmetto add a distinct rustic characteristic to the landscape design.
Most ordered size in 2022: 3 Gallon pot
Availability meter: ? ? ? ?
#5 Roystonea Regia (Florida Royal Palm)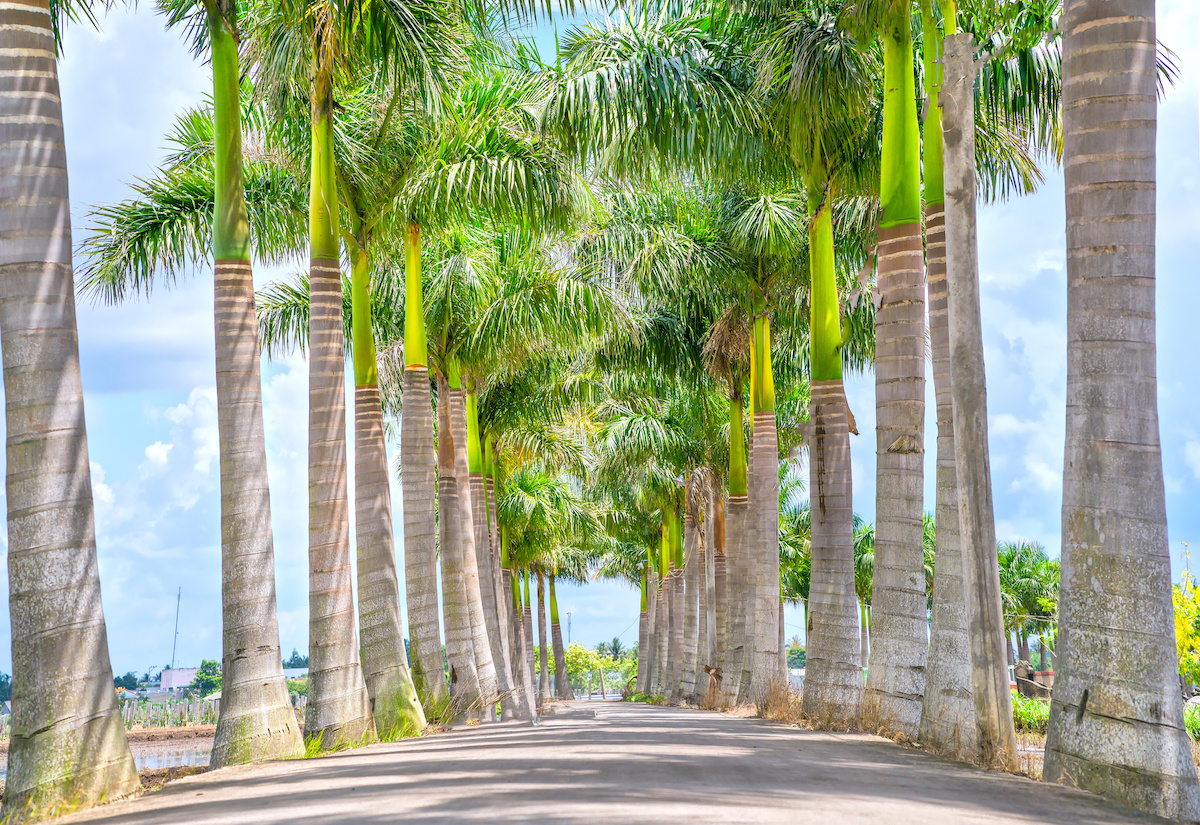 As their name indicates, the Florida Royal Palm trees are one of the most impressive and largest palms in the state of Florida. Their height, and straight trunks make them a natural choice. Due to their magnificent size, these royal palm trees are particularly suitable for large venues and commercial landscape installations.
Design Highlight: Roystonea regia palm trees are great for highlighting the angles and depth of the landscape design due to their straight, tall trunks.
Most ordered size in 2022: 24′ OA
Availability meter: ? ? ? ?
Checklist for Ordering Wholesale Palm Trees
Thinking of ordering wholesale palm trees for your 2022 landscaping jobs? Here's a simple checklist to help you avoid last-minute hassles!
Get a written confirmation from your supplier
It's always good to have your materials locked in. Send as many reminders as possible to get the confirmation from your supplier that they have the item in stock.
Ask for wholesale palm pictures
Despite a written confirmation, it's always good to validate specs with a picture. Especially if the palms are being delivered to a picky client or inspector. Try to get actual pictures whenever you can.
Work with wholesale palm tree sourcing experts
Sourcing wholesale palms can eat into your productive time. Especially if you're trying to source Florida fancy quality or specific specs. Working with experts like GoMaterials can be the easiest way to make sure you get the exact quality and quantity you need.
As we prepare for the busy landscaping season, getting your palm tree orders reserved now can be the best way to beat the mid-season hustle. Early trucks get the palms ?
***
Are you planning to source any of the top 5 most ordered wholesale palm trees of 2022? Reach out to GoMaterials for a quote today!