Top Three Drought Tolerant Plants for Xeriscaping in the Southern States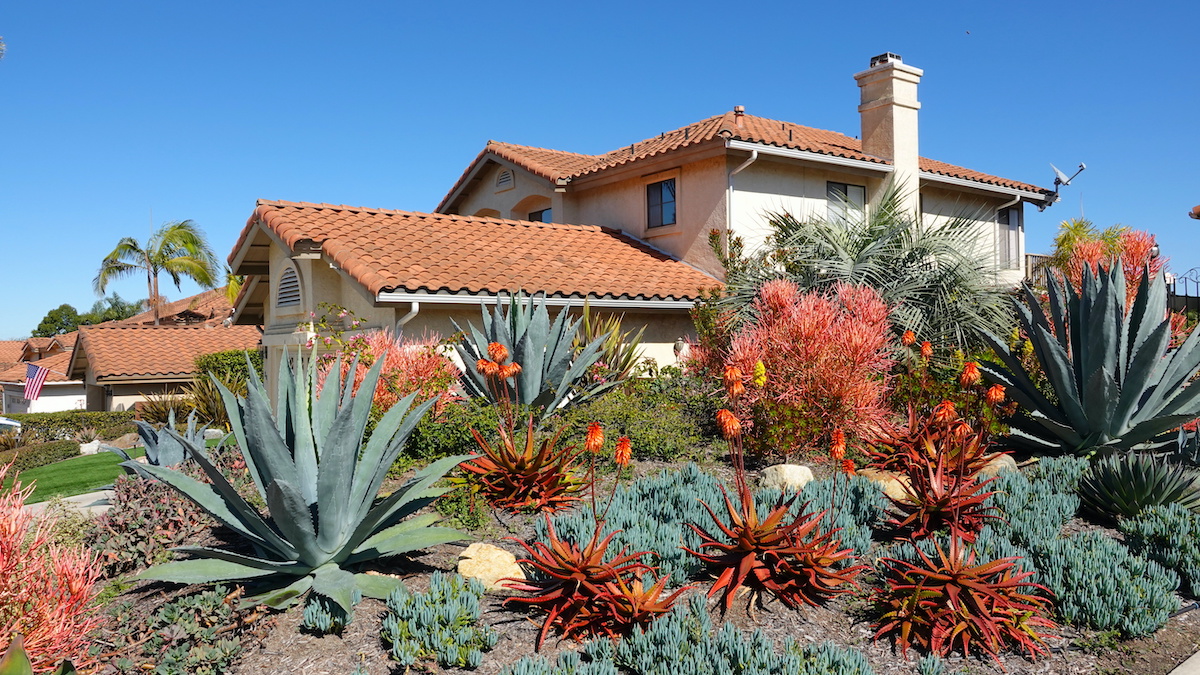 Summer can be rough for landscapers. The last thing a customer envisions is for their plants to get increasingly droopy, fragile, and lose their vivid colours. Which means landscapers need to work harder to manage the effects of drought that can last anywhere from weeks, months, to years. Luckily, there are drought-tolerant plants that are sturdy enough to handle the dog days of June and July.
Equally important, you're not sacrificing aesthetics for practicality. There is increasing demand for drought-tolerant plants that come in all shapes and sizes. Let's dive into our top three choices for Florida, California, and Texas.
Drought Tolerant Plants for Florida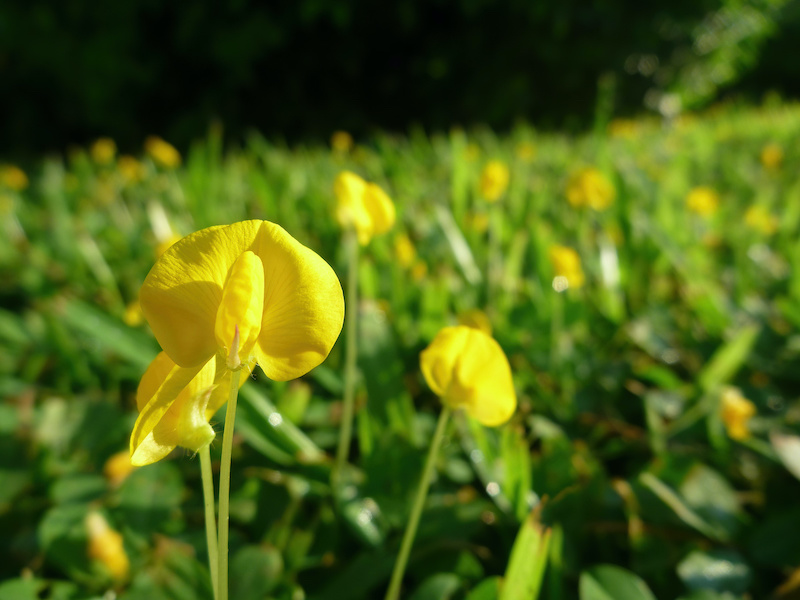 Arachis Glabrata
Common names: Perennial peanut, Golden Glory
Description: This perennial and forage plant is often used as a groundcover. It is native to South America and has yellow gold blossoms. It can also be a good ornamental option that can survive flooding. No wonder it has been highly recommended by the expert at the University of Florida for drought control.
Fun fact: Its legume tastes like peanut butter and is a great source of protein! It is also grown under coconut and banana trees.
Lantana Involucrata
Common name: Buttonsage
Description: This shrub has flowers in bunches with small petals of white to lavender. This shrub also blooms all year long! This evergreen shrub is woody and native to Florida, so it is well-adapted to the conditions of the area.
Fun fact: Attracting birds who eat its fruits, this shrub can even attract the odd hummingbird.
Tulbaghia Violacea
Common names: Society Garlic, Sweet Garlic, and Spring Bulbs
Description: These tender perennials have flowers that are lilac-pink in hue and smell like hyacinths at the beginning of summer. They grow tall – up to about 12-20 inches. They are indigenous to southern Africa.
Fun fact: Both the flowers and the plant are edible and are a creative alternative to chives or garlic!
Drought Tolerant Plants for California

Callistemon Viminalis
Common name: Weeping Bottlebrush  
Description: This showy shrub has a unique appearance as it is deep red and its stamens are spikey. It looks very similar to bottlebrushes. It has almost an other-worldly appearance and is known to attract hummingbirds.
Fun fact: This plant is native to Australia.
Phlomis Fruticosa
Common names: Jerusalem Sage, Jupiter's Distaff and Yellow Clary
Description: This semi-evergreen shrub has flowers of a warm yellow hue. Take note that it is drought tolerant, but only when established. Its leaves can grow up to 5 inches long and look like sage. This plant is in spectacular bloom from late spring to late summer.
Fun fact: The genus name of this plant is Greek and means flame. The species name "fruticose" means shrubby and short.
Westringia Fruticosa
Common name: Coast Rosemary  
This final pick in the California category is a low-growing shrub that has long, narrow and vertical leaves. Coast rosemary has a lot of flowers – enough to hide the shrub. Its flowers can be purple or white that grows in bunches around the leaves.
Fun fact: This selection is particularly sturdy- it is known to grow near the coast of eastern Australia, so it is able even to grow on cliffs near the ocean.
Drought Tolerant Plants for Texas

Rhaphiolepis Indica
Common name: Indian Hawthorn
Description: This evergreen shrub, in the rose family, has blossoms of small and delicate white or pink petals. This shrub is both low-growing and low-maintenance. It can best be used as for hedges, foundation plantings, or screening. This plant looks like a crabapple tree that blooms in the springtime. Its blossoms are fragrant, and the shrub will grow between 3 and 6 feet tall.
Fun fact: By the end of summer, Indian hawthorn grows bluish-blackish berries that deer like to eat.
Leucophyllum Frutescens
Common names: Texas Sage, Texas Ranger, Texas Silverleaf and Texas Barometer Bush
Description: This plant, native to Texas and Mexico, evokes a fairytale appearance. This evergreen silver-toned shrub has bright purple and pink blossoms which only bloom a few days at a time. This selection can also tolerate heat particularly well.
Fun fact: It is sometimes called the Texas Barometer Bush because its flowering will be triggered by high humidity after rainfall.
Ligustrum Japonicum
Common name: Japanese Privet
This final selection is native to central and southern Japan as the name suggests. This plant can grow quickly and has shiny and oblong leaves. There is also a "Texanum" variety, which will grow to about 9 feet tall. The Japanese privet grows small white flowers which eventually yield small mauve berries that birds will eat. Careful- this fruit is not edible for humans.
Fun fact: This plant, like London planes, are pollution tolerant.
In these summer months, with the combination of the heat and the drought, it is important to reduce the heat island effect as much as possible. Strategies such as replacing artificial turf with drought-tolerant plants can be a great natural alternative across the South.
***
It is more important than ever to stay ahead of the plant trends. For more industry insight on high-demand plants, you can read more on the 5 wholesale palms in high demand and 5 handy substitutes for plants and trees in 2022.