How Five Florida Landscapers Are Using Technology for Efficient Operations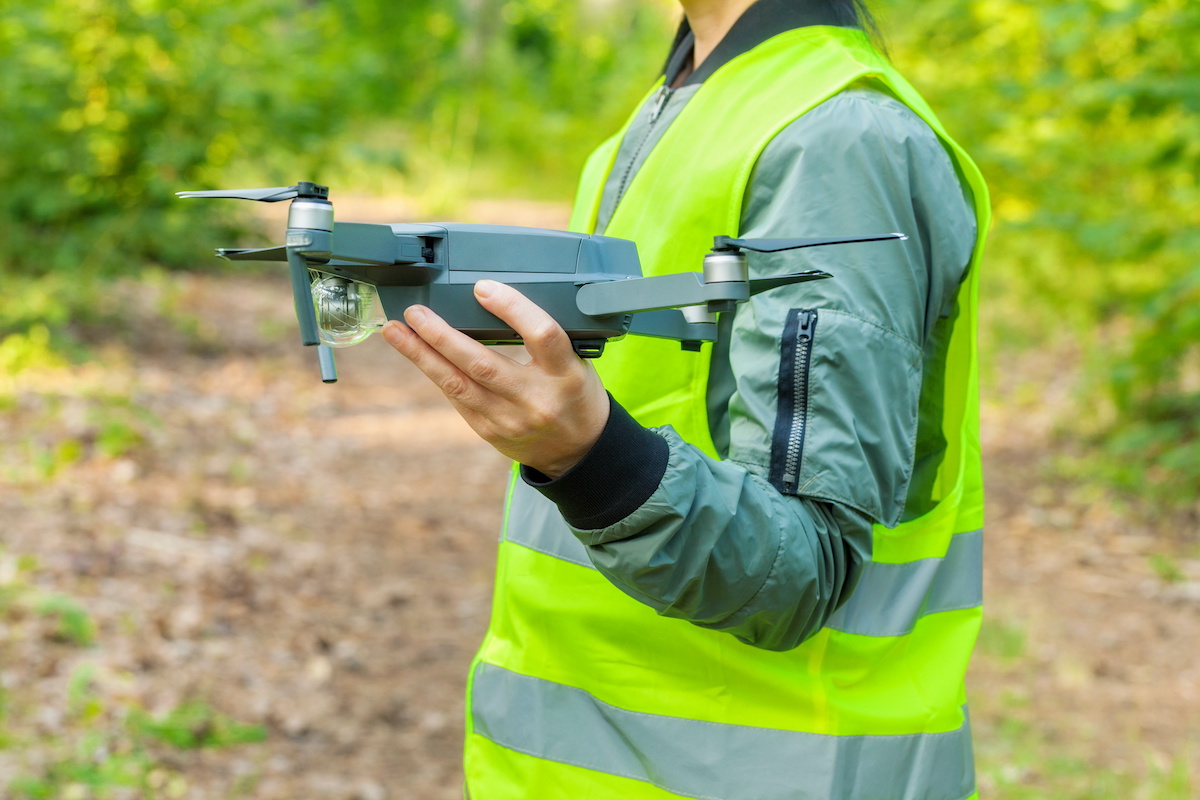 In the 2022 landscaping trends webinar by GoMaterials, landscaping leaders agreed that more landscaping businesses are adopting technology in their operations than ever before. Lawn & Landscape's latest technology report also claims that the usage of smartphones for business rose 42% in a single year. However, as an industry, we need more real-world examples of landscaping companies effectively using technology and making their operations more efficient.
What better region to search for examples than Florida? Any claims about the efficiency of technology must be tested in this competitive, hyper-quality conscious region! With that in mind, GoMaterials decided to put together a list of five Florida landscaping companies who have effectively grafted technology into their operations.
Yellowstone Landscape
Lawncierge
Juniper Landscaping
J.M Baker Company
Pine Lake Nursery & Landscaping Inc.
Yellowstone Landscape Saves Customers Time & Money with Cutting Edge Technologies
They may be one of the most well-known landscaping companies in the United States, but that hasn't stopped Yellowstone Landscape from continuing to invest in technology. Whether it's robotic mowers or moving to commercial electric equipment, the team at Yellowstone Landscape has been consistently ahead of the curve.
However, it's not always about drones and 'sci-fi' landscaping, is it? Sometimes the key can simply be effectively organizing your business. Yellowstone Landscape's investment in business and accounting software has helped them dramatically streamline their operations. Their commitment to deploying technology for more efficient operations has helped them develop a culture of early adoption.
Lawncierge Shows the Way with 'Right Technology for Right Function'
Typically, drones and VR are still considered out of reach or simply irrelevant by many landscaping businesses across Florida and elsewhere. However, Lawncierge has been one of the rare champions of these advanced technologies for the last few years.
It can be hard to understand which part of your business can be improved with technology, and it's quite easy to go for the wrong option. Along with the 'right plant, right place' the Lawncierge team seems to have also mastered the 'Right technology, right place' approach.
They have carefully invested in technologies that not only offer a superior customer experience but also save hundreds of hours for everyone involved in the process. For example, their use of aerial drones to scope the area removes the last-minute confusion over unplantable areas. Another example can be their creative usage of VR modeling which lets their customers imagine how the modified landscapes might look after installation. Lawncierge also shows how adopting technology doesn't need to be at the cost of your values. For instance, while they considered using chatbots for crew control and route mapping, they retain a personal touch when it comes to customer communication.
Juniper Landscaping Uses On-Demand Drone Services for Tracking Job Status 
One of the top 20 landscape construction businesses in the United States, Juniper Landscaping is no stranger to modernization. They also excel at finding the smartest ways to invest in technology – such as with an on-demand drone service provider.
For one of their largest projects worth $500 million, Juniper Landscaping partnered with the on-demand drone service DroneDeploy. Working with an aggregator allowed them to benefit from the insights of aerial surveillance without the need for buying drones and training their crew. The high-definition drone images captured by the on-demand provider helped Juniper Landscaping efficiently estimate the scope of the project, including the exact cost of labor. It's a great example of how landscaping businesses can benefit from the latest technology without having to make long-term financial commitments.
J.M. Baker Company Adds Solar-Powered Lawn Bots to Their Crew
Autonomous lawn bots have been the poster child of cutting-edge landscaping technology. However, why stop at regular robots when you can get a solar-powered lawn-mowing alternative. That's exactly what St. Augustine-based J.M.Baker Company Inc. opted for.
Founded in 1998, J.M. Baker Company is renowned in Florida for its focus on 'doing things right'. Their decision to opt for solar-powered autonomous lawnmowers highlights the same philosophy. The ECHO Robotics mower deployed by J.M.Baker Company can trim more than five acres of land without any sound or air pollution. More importantly, they do not need the crew to oversee and charge them throughout the day – a frustrating experience that often stops many landscaping businesses from considering this alternative. Freed of the need to charge or monitor the lawnmowers, J.M.Baker landscaping crews can be more productive and focus on more complex landscaping challenges.
Pine Lake Nursery & Landscaping Optimizes Plant & Tree Sourcing with GoMaterials 
Coordinating logistics between multiple suppliers can be hard, especially for large commercial projects. Pine Lake Nursery & Landscaping Inc., relies on the end-to-end, tech-supported plant sourcing service offered by GoMaterials to ensure consistent quality and timelines.
Partnering with GoMaterials allows the Pine Lake team to focus on high-ROI tasks while repetitive but important sourcing tasks are completely managed by a team of experts. This collaboration helps Pine Lake simplify its supply chain, where they can simply send their plant material requirements online and start getting optimized quotes from top-rated growers without any need for follow-ups. Not just that, the service also helps Pine Lake manage coordination on the day of the delivery, making sure the plants and trees arrive to the job site on time. The entire process from quote to delivery can be tracked easily by logging into the online platform developed by GoMaterials. The solution has helped Pine Lake simplify sourcing for over 60,000 plant and tree units and saved over 250 hours to date.
As the landscaping industry grapples with multiple challenges such as material and worker shortages, or unpredictable weather patterns, conventional solutions are fast getting replaced by technology. Early adoption of technology can help landscape professionals in Florida and across the United States stay ahead of the competition.
***
Want to explore more landscaping software options? Check out our best project management software for landscaping blog!