5 Landscaping Materials Scares & How to Avoid Them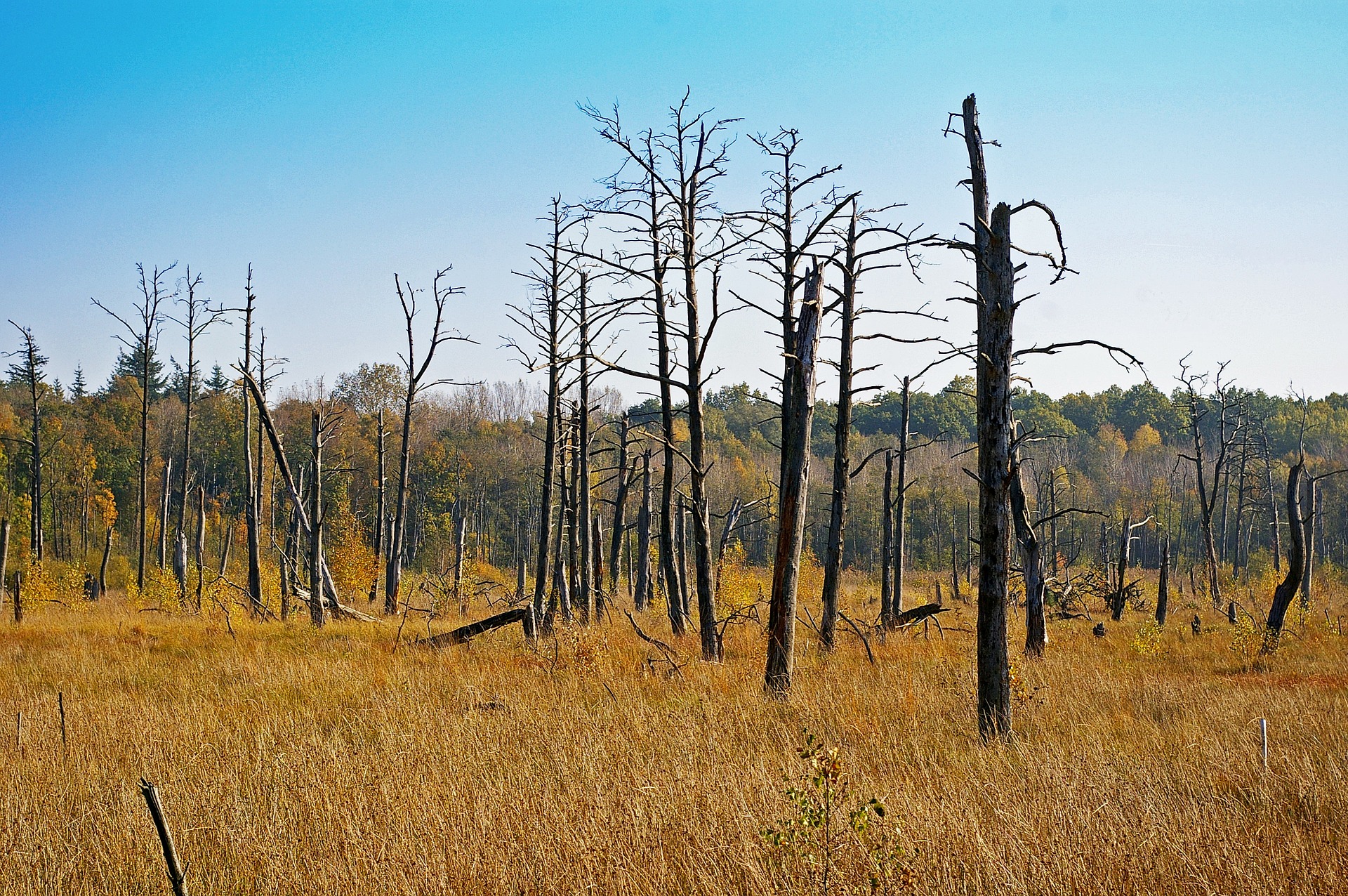 We've all had our fair share of plant sourcing scares! From sub-par landscaping materials showing up to the job-site to late deliveries, we've seen it all. With over 10 years of plant sourcing experience under our belts, we know how to tackle these scares. Better yet…. we know how to avoid them altogether!
Here are the top 5 scares and how GoMaterials handles them:
1. Landscaping Materials that Don't Pass Inspections
You've done the work to find the material, have it delivered to your job site where your crew is waiting, only to have to send it back! This is one of the most costly and inefficient scares of all, but it is also the most preventable.
The most common reasons for landscaping trees not passing inspection are:
Required specs are not met (items are too small or not well-rooted)
Items have diseases or insects
Trees are scarred or scratched
Items are too dry (have not been watered properly prior to delivery)
Branching structure is not up to standards
At GoMaterials, we take all necessary precautions to ensure all items pass inspections, starting with the nurseries we work with. Before beginning a relationship with a nursery, we make sure to visit their farm and validate the quality of their plants and trees.
Next, we make sure that your required landscape materials specs are always met. Unless told otherwise, we consider the specs mandatory. We will often ask our nurseries for picture proof using measuring sticks and caliper measures.
Whenever needed, we can also provide pictures to the project architects and stakeholders ahead of delivery for a preliminary review.
For large city or commercial projects, we have also worked directly with architects from beginning to end to avoid any surprises the day of the delivery.
After all these precautions, if an item still does not pass inspection, we will work with you to get replacements to the job site as fast as possible. We will never leave you hanging!
2. Missing Landscaping Materials
Another scare that you may encounter is missing landscape materials upon delivery. This scare is more likely to happen on bulk landscaping material orders with multiple plant and tree varieties.
One reason this may happen is if your wholesale plant supplier did not do an availability check before confirming your order. In this case, the vendor might only notice they are missing the full quantities while the truck is being loaded. Missing items might also arise if the delivery driver is not checking what is being loaded.
At GoMaterials, we are pro-active about these issues. Before confirming an order, we always validate that full quantities are still available with our nurseries. If they are not available, no need to worry! We will do the work of finding additional vendors to add-on to the order to ensure everything you need is delivered.
In addition, our drivers are trained to check everything that is loaded into their trucks. They will have the list of materials on-hand to check off everything as it is loaded. If anything is missing, they will be able to flag it on the spot before leaving the nursery!
3. Late Deliveries of Landscaping Materials
This next scare is a tough one, because it's often out of your control. Things like traffic, road closures, construction detours, flat tires and accidents can't be planned for, but can cause major delays in delivery time. This can be particularly costly if you have a crew on-site waiting to receive the landscaping materials.
GoMaterials has two key rules when it comes to deliveries:
Plan ahead and plan the route. We will plan the transport for a job as soon as we get order confirmation. As a result, we are able to map out our driver's route in the most optimal way, taking into account all the stops they need to make and the final delivery location.
Communicate, communicate, communicate. If ever there is an unforeseen delay, you will know about it right away. We always ask to have a contact on-site we can call for any order and delivery updates. This will allow your crew manager to adapt the schedule for the day as needed.
4. Unreliable Service & Communication
What's scarier than not having updates on your order or delivery? In our opinion, strong communication and reliability are two of the most important elements of any supplier relationship.
We pride ourselves in our transparency and constant communication with our members. Each member has a dedicated customer support rep as well as an operations lead that work together to make sure everything runs smoothly. If you need to talk to us, we guarantee you will get us on the phone!
5. Long Turnaround Time for Quotes & Orders
Our last scare is all about speed! We work in a fast-paced landscaping industry, and when it's go time…IT'S GO TIME! You can't afford to have long turnarounds for quotes and orders, especially if you are working with tight schedules.
GoMaterials understands the importance of bid deadlines and project deadlines, so we strive for a 48-hour turnaround on quotes and 2-day turnaround for deliveries of landscaping materials.
By working with GoMaterials, we'll help eliminate these plant sourcing scares. To find out more about how we work, check out our landscapers FAQ or our article on Understanding the GoMaterials Process and our Optimized Plant Quotes.